This article first appeared in The Edge Malaysia Weekly, on June 14, 2021 - June 20, 2021.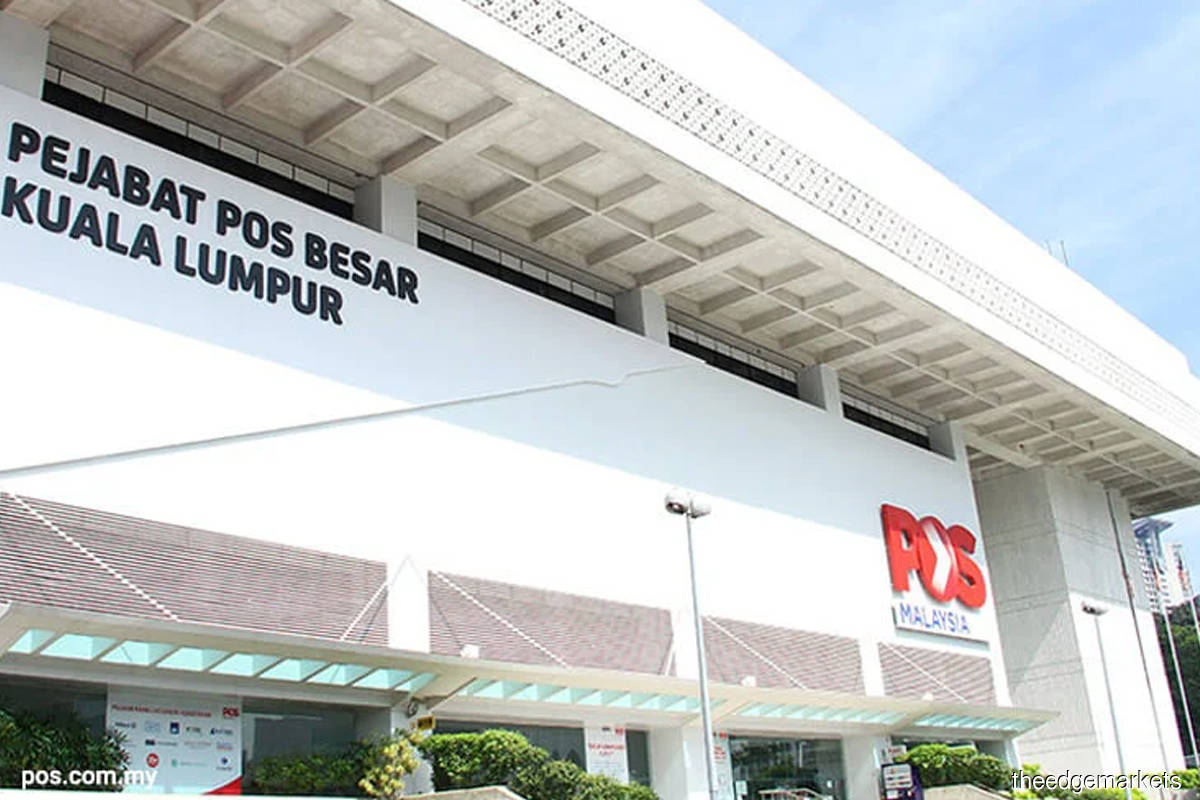 POS Malaysia Bhd is in talks to sell its Islamic pawnbroking business held under Pos Ar-Rahnu Sdn Bhd to Bank Muamalat Malaysia Bhd, sources familiar with the matter tell The Edge.
While details are scarce, it is understood that the price tag is in the region of RM200 million.
When queried about the proposed sale, Pos Malaysia, via a spokesperson, says in an email reply, "Pos Ar-Rahnu will continue to explore business opportunities with potential partners that would create value for Pos Malaysia."
A source says Pos Malaysia and Bank Muamalat have been treading cautiously as it is a related-party transaction.
Publicly traded Pos Malaysia is a 53.49% unit of diversified conglomerate DRB-Hicom Bhd, which controls 70% of Bank Muamalat. DRB-Hicom, in turn, is 55.92% controlled by businessman Tan Sri Syed Mokhtar Albukhary.
Syed Mokhtar's key companies — MMC Corp Bhd, DRB-Hicom and the Tradewinds group — have been known to undertake many related-party transactions over the years, which has resulted in depressed valuations of publicly traded outfits in the group.
Financially, Pos Malaysia has been facing challenges. For its first three months of FY2021 ended March, the company suffered a net loss of RM46.78 million from RM595.28 million in revenue. In the previous corresponding period, it suffered a net loss of RM49.22 million from RM558.52 million in sales.
As at end-March this year, Pos Malaysia had deposits with licensed banks amounting to RM167.99 million and cash and bank balances of RM164.16 million. It had short-term debt commitments of RM422.46 million and long-term liabilities of RM222.38 million.
 The courier and mail company's reserves stood at RM26.33 million, down from RM72.01 million as at end-December last year.. Cash flow from operating activities was at RM19.77 million, down from RM36 million for the first three months of FY2020.
On its future prospects, Pos Malaysia says, "The challenges faced by Pos Malaysia due to the increase in Covid-19 cases and nationwide movement restrictions had affected its performance in the first quarter of this year. "The courier business was hit by temporary closures of two of its main parcel processing centres towards the end of 2020, [but] managed to successfully recapture lost ground in Q1FY21, as evident by a 9% quarter-on-quarter increase in parcels delivered. This momentum is expected to continue, which should bring a positive impact towards courier volume in the coming months."
To put things in perspective, Pos Malaysia has suffered losses for 11 straight quarters, which could explain why it is contemplating the sale of Pos Ar-Rahnu.
A check with the Companies Commission of Malaysia shows that Pos Ar-Rahnu chalked up after-tax profits of RM6.79 million from RM29.72 million in revenue for the year ended December 2019. In FY2018, the Islamic pawnbroking company reported after-tax profits of RM12.51 million from RM42.18 million in sales.
As at end-December 2019, Pos Ar-Rahnu had total assets of RM352.28 million and total liabilities amounting to RM226.48 million. It had retained earnings of RM8.13 million.
In a nutshell, Pos Ar-Rahnu's appeal is that it enables a borrower to get up to 75% margin of financing on the pawned items, and offers up to RM250,000 per borrower.
Other than Islamic pawnbroking, the company is also involved in selling gold bars, buying used gold, and other ancillary services such as storage and cleaning of gold. Pos Ar-Rahnu operates in 80 of Pos Malaysia's branches across the country.
Bank Muamalat, meanwhile, has its roots in the merger of Bank of Commerce and Bank Bumiputra in 1999, which created Bumiputra-Commerce Bank, or BCB, which went on to become CIMB, the second largest banking group in the country. The merger of 1999 also resulted in the sale of 70% of Bank Muamalat to Khazanah Nasional Bhd for RM93 million. Bukhary Capital, the private vehicle of Syed Mokhtar, acquired 30% in Bank Muamalat in 2003 for RM155 million.
Bukhary Capital eventually increased its stake in Bank Muamalat to 70% but, in 2008, sold its entire stake to DRB-Hicom for RM1.07 billion. Khazanah still retains 30% in Bank Muamalat.
In the 2008 sale by Bukhary Capital to DRB-Hicom, a condition imposed by Bank Negara was for the conglomerate to eventually reduce its stake to 40%, which has not been met after more than 12 years, with the central bank giving several extensions.
While there have been several attempts by DRB-Hicom to merge Bank Muamalat or sell a strategic stake in or list it, all plans thus far have fallen through.
Pos Malaysia closed last Friday at RM83.5sen, translating into a market capitalisation of RM654 million. DRB-Hicom, meanwhile, ended trading at RM1.81, giving it a market value of RM3.5 billion.