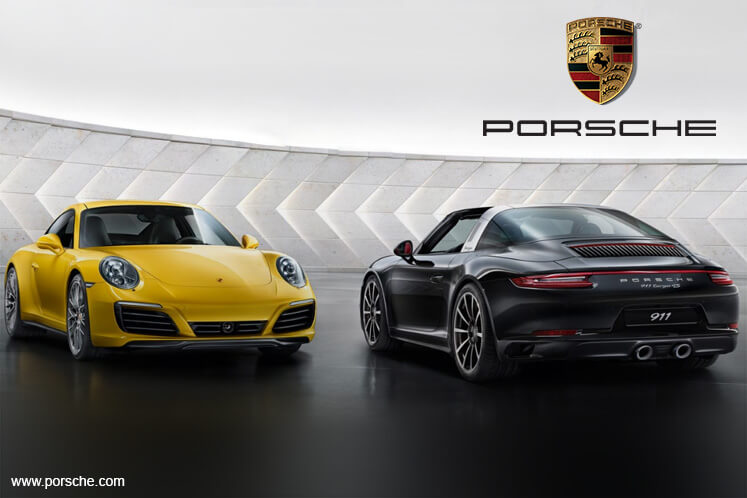 SINGAPORE (May 16): Porsche's one-millionth 911 model has rolled off the production line in Zuffenhausen, Stuttgart, Germany.
The milestone car model, a two-door Carrera S in the special colour 'Irish Green', has numerous exclusive features following the original 911 from 1963, announced Porsche Asia Pacific in a press release on Monday.
It will continue to be held by Porsche AG before embarking on a world tour through the Scottish Highlands, around the Nürburgring, US, China and beyond – before finally joining the collection at the Porsche Museum.
"54 years ago, I was able to take my first trips over the Grossglockner High Alpine Road with my father. The feeling of being in a 911 is just as enjoyable now as it was then. That's because the 911 has ensured that the core values of our brand are as visionary today as they were in the first Porsche 356/1 from 1948," says Wolfgang Porsche, chairman of the supervisory board at Porsche AG.
According to Oliver Blume, chairman of the executive board of Porsche AG, it is unique that the brand has never strayed from the founding concept of the original 911.
"But we have continued to enhance the technology of the 911, refining and perfecting the sports car. That's why it remains a state-of-the-art and technically innovative vehicle. We have also been able to expand the model line very successfully through derivates," he adds.  
All 911s are manufactured at Porsche's headquarters in Zuffenhausen, and over 70% of the models to be ever built under the iconic sports car segment are still ready to drive today.  
In 2016 alone, 32,365 Porsche 911 vehicles were delivered worldwide.