This article first appeared in The Edge Malaysia Weekly, on April 29, 2019 - May 05, 2019.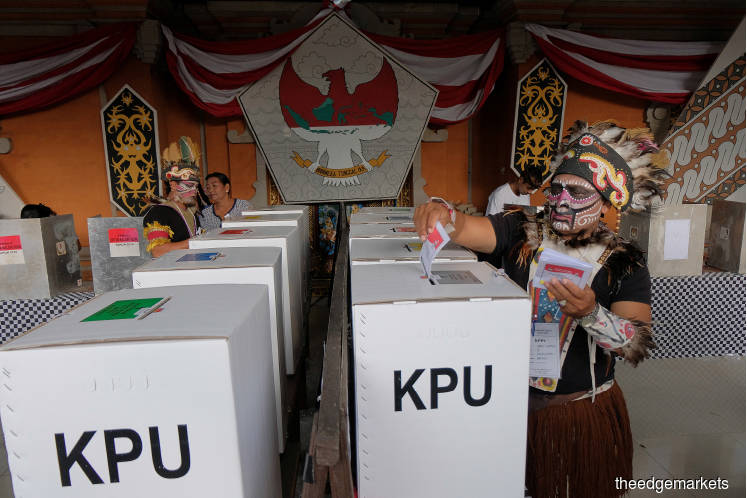 SEVERAL years ago, some Indonesian journalist friends teased me by saying that we should change the slogan "Malaysia Truly Asia" to "Malaysia Truly Taliban".
They said this was because of the extreme views of some hardline Muslim groups in the country, pointing to the intolerance towards the Christian cross, the outcry over the use of the word Allah by non-Muslims, and strict rules imposed on Muslims.
My friends joked that Malaysia was moving towards a Taliban state. But whether in jest or not, I knew they were talking about a brand of Islam that was being enforced and not practised as it was supposed to be. That's how they saw the situation then.
Extreme and hardline views are now very much in play in Malaysia. In fact, things have reached another frightening level now that Umno is in the opposition and has joined hands with PAS. As I've pointed out on numerous occasions, religious and racial sentiments are being fanned for political gain.
Some people in the Pakatan Harapan coalition have warned of a Taliban state in the making because of the pact between Umno and PAS, although this was strongly denied by the new political allies.
But my Indonesian friends should not be laughing because, as I said in my article last week, religion featured prominently in the republic's recently concluded election. Incumbent Joko Widodo, popularly known as Jokowi, was accused of being weak in defending Islam and even as anti-Islam, prompting him to name cleric Maaruf Amin as his running mate.
Maaruf was once seen as a hardliner and the reason Jokowi picked him is obvious — the cleric would insulate him from the Islamic rhetoric of his opponents.
As I wrote in last week's article, Jokowi's opponent Prabowo Subianto rebranded himself as an Allah-fearing Muslim leader and secured support from the so-called Islamists in Indonesia.
That has not earned him the presidency, but his Islamic image continues to be on display. A few days ago, Prabowo told his supporters that he shall now be known as Haji Ahmad Prabowo.
Incidentally, Prabowo has not conceded defeat, insisting that the quick count method, which pointed to a victory for Jokowi, was flawed and that in reality, "it is I who have won". The official results will be announced mid-May at the earliest.
The takeaway from this, according to several Indonesian political analysts, is that the religious theme has not succeeded. Granted, Prabowo got a good share of the votes, based on the quick count he is disputing.
In a nutshell, religious feelings were whipped up, enabling Prabowo to make some headway, including a good win in "pious" Sumatra, but that was not enough to make him president.
Journalist Riza Nasser says Indonesia "will never be an Islamic nation, what more have a Taliban-style government". It is noteworthy that the remark comes from someone who hails from Aceh, a province where strict shariah laws are enforced.
The reason for his confidence is obvious: Indonesia's multi-ethnic and multi-religious people, their high degree of tolerance and their belief in the Pancasila — the foundational philosophy of Indonesia. However, it is a certainty that religion will continue to be used for political purposes.
In my column last week, I mentioned that Good Friday, a Christian holy day, is a public holiday in Indonesia. The proceedings in churches were carried live on television nationwide. Documentaries and sermons explaining what Good Friday is all about were also telecast in a country with the biggest Muslim population in the world.
In Malaysia, for the first time, Christians in the civil service were allowed to take unrecorded leave for Good Friday. But even that move was questioned by some people.
A billboard to usher in Good Friday, put up by some churches in Sabah where there is a big Christian community, was used by a politician wannabe to warn Muslims that Islam has been under threat ever since Pakatan Harapan took control of the federal government.
Following the Indonesian elections, PAS president Datuk Seri Abdul Hadi Awang wrote in his party's official organ that he is afraid of the emergence of the children of Indonesian communist stalwarts in the elections and the involvement of "dragons" in money politics and social media.
He did not specify who he meant.
A day before the election, PAS Youth leader Muhamad Khalil, who is Hadi's son, issued a statement in support of Prabowo and hoped that the former military man would win.
I was in Jakarta for the Indonesian election but did not get to meet my journalist friends who had joked about "Malaysia Truly Taliban" years ago.
I pray the joke will not become a reality.