This article first appeared in The Edge Malaysia Weekly, on June 10, 2019 - June 16, 2019.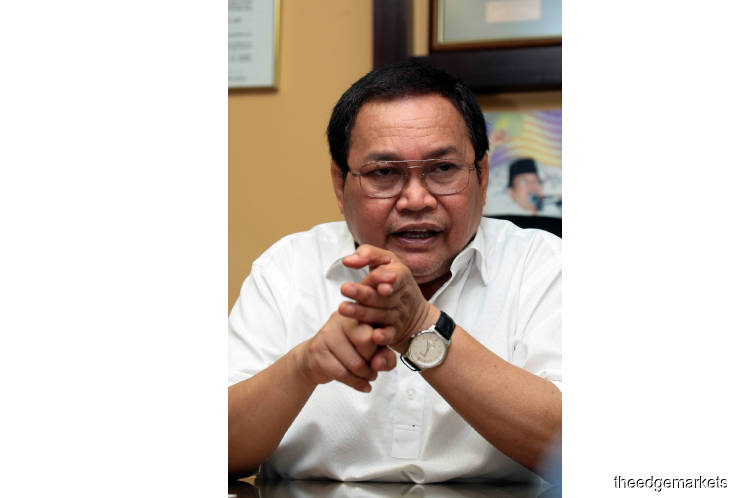 POLITICAL analyst Dr Sivamurugan Pandian told me recently that someone he knew had texted him that day to say that the Registrar of Societies had asked him to come and collect his letter confirming his position as the president of a new political party.
Apparently, the new party is Indian-based. Siva said he had read that as at April 2017, Malaysia had 62 registered political parties that were listed as active. Many, I believe, are small parties that are actually only seasonally active.
But obviously that number is getting bigger as we are hearing of fresh applications, including from former senator Datuk Ezam Mohd Nor who wants to register his Parti Negara.
While Ezam waits, controversial politician Datuk Ibrahim Ali has had his Parti Bumiputra Perkasa Malaysia approved by the RoS.
I wonder if all this is good for the country. Do we need so many political parties? Most Malaysian parties are race-based, claiming to be the guardians of the communities they say they represent. And we are all too familiar with the divisive politics of race and religion.
Ibrahim's party — called Putra for short — claims to represent, as the official name clearly suggests, the country's bumiputera population and vows "not to compromise on issues related to the bumiputeras and Islam". Of course, we would be very surprised if Ibrahim had it any other way.
I take the bumiputeras mentioned here to mean the Malays. After all, the Malays are the majority and their votes matter a lot. Obviously, political parties that want to rule the country must win the Malay votes big time. The number of Malay voters is getting bigger while non-Malay voters are dwindling in number.
As a result, racial and religious sentiments are constantly being whipped up for political benefits. Expect things to get worse. Umno and PAS are already gleefully at it — having no qualms about playing up racial and religious issues. When there is no issue, they will create one. Now, we have Putra in the picture.
Pakatan Harapan chairman Tun Dr Mahathir Mohamad, who heads Parti Pribumi Bersatu Malaysia, calls it a "good" move by Putra, saying that it would be better to have 100 Malay parties so that the community could be divided 100 ways. Vintage Mahathir sarcasm.
But Ibrahim hit back, opining that it would be good if more Malay parties were formed "according to need", Malaysiakini quoted him as saying. "It would be good if there are 100 Malay parties if that is what the Malays want."
A day later, national news agency Bernama ran a story that Selangor Sultan Sharafuddin Idris Shah was saddened by the Malay disunity. He said the split was bad, especially when there were so many groups claiming to fight for the interests of the Malays. No names were mentioned.
What we have as a result is divisive politics. As a nation, we are drifting apart. What is more with the formation of new parties claiming to champion the rights of the non-Malays. A typical tit-for-tat situation.
In a democracy, says Siva, there is space for as many political parties as possible but "to what extent they function and play their roles is questionable".
He says the parties could encourage participation from various groups based on different ideologies and act as checks and balances for one another. But "at the same time, this encourages polarisation. The leaders prioritise themselves instead of the community and their personalities become more prominent than the ideology".
Political analyst Asrul Hadi Abdullah Sani says greater representation is always good for a democracy, although he agrees with Mahathir that more Malay political parties will divide the community.
"However I don't think this should be viewed as a negative as this means that no single Malay party can dictate the agenda for the entire community," he observes.
In another development, there are reports that the MIC is engaging with leaders from other smaller Indian parties and absorbing them into its fold to strengthen itself. This is a departure from its decades-long stance that it is the one and only party to have the right to represent the Indian community.
Now, MIC president Tan Sri S A Vigneswaran has gone on record to confirm that the Malaysian Indian United Party will be disbanded and that its founder Tan Sri S Nallakarupan and members will join the MIC. And MIC is also said to be in talks with the Makkal Sakti Party.
This, I feel, will make many a Malay extra worried because as the Malays are becoming split and disunited, the Indians are moving in the opposite direction. Umno and PAS will surely milk this issue dry to prove that their pact is indeed for bangsa dan agama. I am surprised that they have not jumped on this already.
Nonetheless, the move by the MIC is practical, considering the predicament that it and the other Indian parties are in now. Siva says it should also accommodate MyPPP and IPF, both of which are Indian-based parties.
"What MIC is doing is good but it must be done wisely to avoid intra-party conflict later, especially during seat allocation and contests for positions within the party," says Siva.
Intra-party and inter-party cooperation now will help the parties involved to either merge or focus on political collaboration and protect their ideology at the same time, he adds.
Asrul, however, feels if the MIC wants to strengthen its position, it must examine whether it is still relevant to the community it claims to represent, in particular with regard to its relationship with PAS and Umno.
It is true that PAS and Umno's racial and religious rhetoric has hurt the feelings of the non-Malays, the Indians included. "Absorbing Indian leaders from other parties," says Asrul, "will make no difference if the community is still sceptical about the MIC and who it represents."
All said and done, the fact remains that for a country of 32 million people or so, we have too many parties wanting to represent the rakyat. But as the analysts say, that is what democracy brings.
Mohsin Abdullah is a contributing editor at The Edge. He has covered politics for more than four decades.