This article first appeared in The Edge Malaysia Weekly, on July 6, 2020 - July 12, 2020.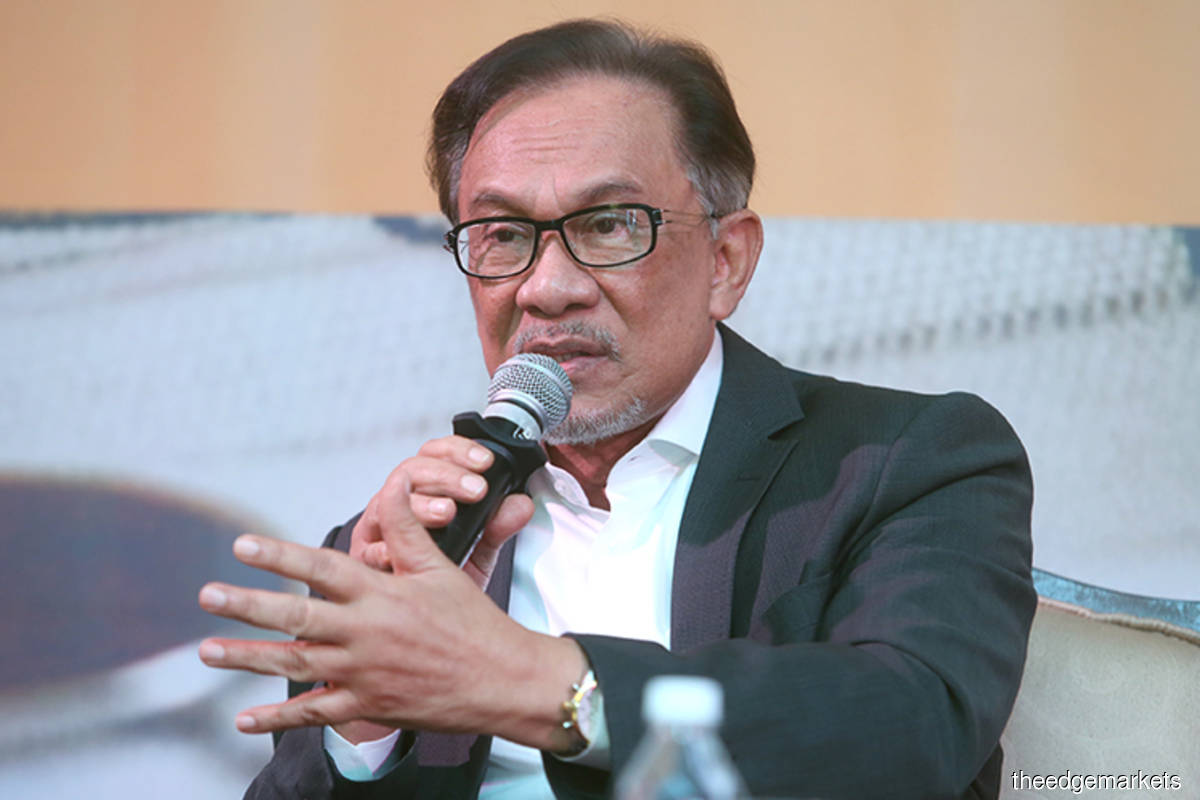 I asked a well-known leader of a Pakatan Harapan (PH) component party when its presidential council would meet to decide, once and for all, their prime ministerial candidate should they return to federal power — be it Datuk Seri Anwar Ibrahim, Datuk Seri Shafie Apdal or even Tun Dr Mahathir Mohamad again.
"Presidential council meeting? Soon, I hope," was his reply. Perhaps he did not want to divulge anything. Or maybe he really did not know when the meeting would be held but was still being optimistic.
But one thing is clear: PH seems to be dragging its feet over the issue. It is delaying answering the all-important question. I do not think they are sweeping the problem under the carpet. The coalition is more than aware that the problem will not simply go away. A firm final decision is needed fast and it knows that.
The leadership of DAP and Parti Amanah Negara (Amanah) held their respective meetings a few days ago and issued similar statements — that the matter of Shafie for prime minister would be raised at the coalition's presidential council meeting, without saying when the meeting was to be held. Never mind the latest report by Malaysiakini quoting a PH source close to the coalition secretariat, saying it was "trying to fix a date for the presidential council meeting". No date was mentioned, just "sometime next week". That would be this week.
Some political observers and commentators say PH is caught between a rock and a hard place. They suspect even members of its component parties are split as to who the candidate for prime minister should be.
A senior leader of a PH component party says he is doing his best "to get the two titans (Mahathir and Anwar) to reach an amicable solution for the sake of Pakatan Harapan, and more so for the nation and the people who voted for us".
Another leader says: "We are  not fixated on persons or personalities, but rather,  on the clarity of the outcome we want to achieve and what the premier must undertake, that is, one who is committed to the Reform Agenda."
Shafie says he needs to consult friends and political allies before deciding whether to agree to the proposal made by Mahathir that he be PH's candidate for prime minister.
Analysts say this is expected, as a politician cannot be seen as being too eager to accept the candidacy.
But political analyst Dr Oh Ei Sun points out that the recent meeting (attended by Mahathir as well as the leaders of DAP and Amanah) where Shafie's name was mentioned as candidate was held at Sabah House in Kuala Lumpur.
"Sabah House is like the state's embassy or representative office in Kuala Lumpur. So, Shafie was in fact hosting the meeting. That pretty much answers the question whether he is interested to be the candidate," says Oh.
As mentioned, however, a swift decision is not forthcoming. Meanwhile, a political observer pointed out that "DAP and Amanah appear to be washing Pakatan Harapan linen — dirty or otherwise — in public, by issuing media statements to warn PKR (Parti Keadilan Rakyat) about a number of things, especially against working with any one of the enemies on their list".
Yet, says the observer, both parties are "making deals with Mahathir on the side to nominate so-and-so as PM and DPM, but at the same time also remain ambiguous on where they stand with PKR as a coalition now that the party has rejected Mahathir".
All this, according to the observer, adds fuel to the perception that PH is breaking up and DAP, Amanah, Mahathir's Parti Pribumi Bersatu Malaysia and Warisan are a bloc on their own, with PKR out of the equation. DAP and Amanah leaders have denied all that.
If indeed the perception is true, however, says the observer, the parties must "have the guts to say so and not dish out vague statements that do nothing to break the impasse".
A political commentator says PH must decide on its candidate for PM if it wants to push for a vote of no confidence against Tan Sri Muhyiddin Yassin when Parliament reconvenes on July 13.
"And if you cannot decide, just move on; and if it's a snap election, Mahathir can still play a role," says the commentator.
In the event that there is no snap election and the no-confidence motion fails, he says, Mahathir should retire and Anwar, together with DAP and Amanah, must push for younger leaders to take over, as it is time to groom the next generation of leaders.
As the commentator sees it, Umno will not groom its young, "as the warlords are back in power. Thus, Pakatan Harapan must take advantage of this and get new and young leaders to win over the younger voters" come election time.
Speaking of the 15th general election, both politicians and political pundits alike agree that it will take place sooner rather than later, meaning it will most probably be a snap poll.
While PH dilly-dallies over its decision on who its prime ministerial candidate should be, Perikatan Nasional — including Malay parties Umno and PAS — has decided to back Muhyiddin as prime minister going into GE15.
Whether they will honour their pledge after the election, nobody knows. But does it matter, given the fluid situation and that it is politics we are talking about? After all, it was only five months ago that Muhyiddin himself, together with PKR renegade Datuk Seri Azmin Ali and Islamist party PAS outmanoeuvred Mahathir, the grand old man of Malaysian politics.