This article first appeared in The Edge Malaysia Weekly, on February 4, 2019 - February 10, 2019.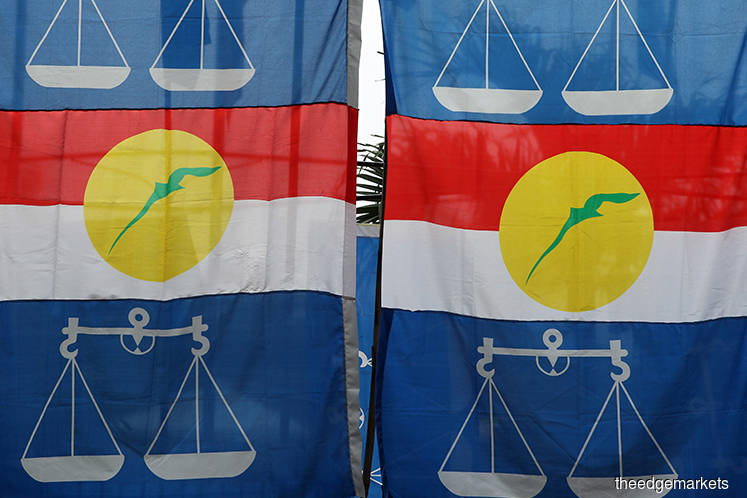 AS I write this, there are rumours aplenty that several members of parliament who had defected from Umno are about to cross over again. And that Pakatan Harapan MPs are preparing to leave the ruling coalition. All because of that one Barisan Nasional win in Cameron Highlands.
In all probability, the news is fake. But it just shows that the Umno psywar machine and its band of cybertroopers have shifted into top gear in trying to cause havoc in the ruling coalition.
And PH will be forced to address the allegations and engage with the polemics around shifting loyalties, if it has not already done so.
On top of that, charges that PH, in particular DAP, is anti-Malay and anti-Islam continue to be levelled relentlessly. Once again, it will be forced to resort to firefighting to protect its image.
"I see Pakatan being trapped — dancing to the tune set by the opposition and being distracted — believing that the allegations must be countered," says Ilham Centre CEO Mohd Azlan Zainal.
However, instead of being on the defensive, he says, PH ought to bring the opposition onto its turf to do battle as it has all the power in its hands.
While I agree with Azlan, I can also understand why PH needs to take on the allegations, lest the rakyat start believing the wild talk.
That is just one problem PH is facing. Another is that the opposition is happily using the new freedom of expression and all the other freedoms that can now be exercised to haunt PH.
Should PH put the shackles back on the opposition, just as PH was shackled when it was the opposition until recently? No, and it is good to know that PH has no intention of turning back the clock.
Now we come to the fanning of racial and religious sentiments for political gain. Put simply, to garner Malay votes.
Boosted by the win in Cameron Highlands where racial and religious issues ruled the day, Umno and PAS are set to strengthen their election pact.
That would mean harping on race and religion, divisive though it may be, will continue, if not escalate.
Since PH's defeat in Cameron Highlands, many have been clamouring for the coalition to act fast to arrest the problem. It needs to take steps, they say, to win the Malay votes, failing which, there will be disaster.
But what should PH do?
Should it introduce more pro-Malay policies? That should make the Malays happy, shouldn't it? The non-Malays, on the other hand, would not be amused.
But then, the number of Malay voters is much more than the non-Malays. Wouldn't it be a typical case of jaga hati (catering to the sentiments of) the majority?
It is reassuring to note that Deputy Prime Minister Datuk Seri Dr Wan Azizah Wan Ismail is on record as saying that BN's victory in Cameron Highlands on the back of overwhelming Malay support has not deterred her from focusing on policies that benefit all Malaysians.
Selangor think tank Institut Darul Ehsan views the psychological warfare by PAS and Umno of playing to Malay sentiments as "cancerous" and, therefore, must be stopped before it spreads to Malays in the suburbs and even urban areas.
Azlan has listed several moves PH can make to win the hearts of the Malays. They include ensuring that the ministries and agencies formed to take care of Malay interests do an outstanding job.
Apart from that, says Azlan, PH must fulfil its GE14 pledges as soon as possible. For example, the abolition of tolls and addressing the low prices of commodities, the high prices of essential goods and the Perbadanan Tabung Pendidikan Tinggi Nasional (PTPTN) loan repayment issue.
Former minister Tan Sri Dr Rais Yatim, who is now with Parti Pribumi Bersatu Malaysia, suggested that, for starters, the government close at least one toll collection and reduce fuel prices.
It is good to know that Prime Minister Tun Dr Mahathir Mohamad has said PH must address the high cost of living immediately.
In last week's article, I wrote on the need for PH to strike the right balance in tackling the concerns of voters and taking care of the interests of all Malaysians, regardless of race.
I suppose the assurances by PH listed above can be deemed striking the right balance. Lower prices, more jobs and higher wages.
PKR's Rafizi Ramli reminded PH in December that "we can never become more Malay than Umno or more politically Islamic than PAS".
To him, race and religion are Umno's and PAS' strengths while "the economic platform is ours".
If I read his words right, it would mean that when there is money in the pocket, food on the table and a roof over the head, racial and religious issues will take a back seat.
Yet, we are not so naïve as not to know that the racial and religious dimensions will always be a feature in Malaysian society. And it can and will be easily exploited.
As for PH dealing with the race and religion-focused allegations against it, I must agree with PKR's Gooi Hsiao Leung that its Malay leaders, especially those from Bersatu and Amanah, must play a bigger role in not only rebutting the allegations but also convincing Malays that they will never be neglected and Islam under PH will always be upheld.
Save by subscribing to us for your print and/or digital copy.
P/S: The Edge is also available on Apple's AppStore and Androids' Google Play.