This article first appeared in The Edge Malaysia Weekly, on September 9, 2019 - September 15, 2019.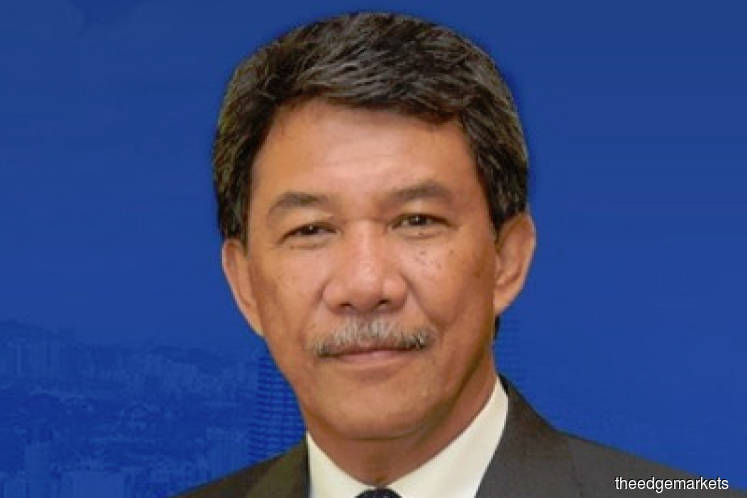 IN the old days, there was a practice among Malays to give their children a nickname if the child was too thin, frail or fell ill frequently. They believed the name given to their child was somehow not "suitable" or "too heavy" for the child to shoulder.
The actual name of the child, the one given at birth, would be retained but a nickname would be given. From that day forward, the child would be known by the new name, so much so that people tended to forget his or her real name.
Whether the formula worked or not depends on who you talk to. But there were a good number of Malays back then who swore that their frequently ill children became healthy and strong after getting new names.
Political writer and long-time PAS watcher Mohamad Sayuti Omar used this analogy in describing the move to rename the unveiling of the Umno-PAS charter on Saturday at PWTC in Kuala Lumpur. But as I write this, no new name has been announced and the event is still being called Himpunan Penyatuan Ummah (Unification of the Ummah).
Umno deputy president Datuk Seri Mohamad Hasan had earlier said the theme that is currently being used to symbolise his party's tie-up with PAS will be changed to another name.
Mohamad was quoted by Utusan Malaysia as saying the change is needed to reflect the inclusion of all races in the country. "Some people say ummah is only for Muslims," he said, "but it is only an Arabic word for people or community. However we are aware of this dispute and will change the theme."
It is interesting to note that Mohamad said the decision to change the theme followed a dispute. But he did not say who raised the issue. And, as the theme has not been changed as I write this, it could be said that there are forces within the alliance who are adamant it remains as it is and the word "ummah" continues to be used.
It is interesting also to note that it is the Umno deputy president who is talking about the name change and not the PAS leadership.
Sayuti thinks something is not right. At the very least, things leading to the signing of the Umno-PAS charter are not going smoothly, he says.
But whatever it is, what Mohamad is saying makes sense, according to Sayuti, as "ummah can be seen as having a racist connotation that can scare off non-Malays. So, to avoid Umno-PAS being accused of being exclusive and racial, a change in the theme is good. And Umno sees the potential threat as its deputy president himself is talking about the name change".
According to Sayuti, Umno sees that the tie-up with PAS will go nowhere if it only appeals to Malays. But, perhaps the same cannot be said of PAS as nothing on the matter has come from the party thus far.
That is how the situation stands. The tie-up is accepted by Malays, albeit not all of them. Whether the majority of Malays support the tie-up remains to be seen. However, PAS and Umno are confident of Malay support for the 15th general election (GE15). They are confident of winning Malay-majority seats that were won by Pakatan Harapan in GE14. They base this on the simple calculation that the combined number of PAS-Umno votes obtained in GE14 was more than the votes obtained by Pakatan Harapan when its candidates won the seats last year. But, as frequently pointed out by Ilham Centre CEO Mohd Azlan Zainal, that could be an oversimplification.
Nonetheless Umno and, yes, even PAS, realise that the support of all communities is needed to win power. But, thus far, they have only succeeded in hurting the feelings of non-Malays. Their support of controversial preacher Dr Zakir Naik and the Buy Muslim First campaign (see accompanying article) is also not seen in the best of lights by non-Muslims.
But although Mohamad wants the theme of the Umno-PAS tie-up to be changed to cater for all races, he somehow saw fit to release a statement saying that the nation needs a new narrative with the Malay-Muslim position given priority. That, to me, is Mohamad and Umno trying to take one step forward but actually taking two steps back.
While Saturday's event to unite the ummah can be seen as a show of force by the Malays, it could be a turn-off for the other ethnic groups.
Recently, PKR's Datuk Saifuddin Abdullah said one way to discourage politicians from campaigning along extreme racial and religious lines would be create a greater number of mixed constituencies. According to Saifuddin, who is foreign minister, there should be about 140 mixed seats but "I think the previous Election Commission was corrupt" referring to what he called the previous EC's "blatant gerrymandering and malapportionment".
Hence, in the last general election, out of 222 parliamentary seats there were only 83 that he said "were really mixed seats".
As Saifuddin sees it, "once we have more mixed seats, the dynamics of the campaign will be different. Anyone campaigning with an extreme racial agenda will not be successful because the constituents will be mixed".
The way to go, I would say, is for multi-racial parties. No insinuations are intended but it is clear that for Umno and PAS, mixed constituencies are not something both parties would be comfortable with.
The last redelineation exercise was carried out by the old EC in 2017, before GE14. According to the Federal Constitution, electoral boundaries can only be delineated once in eight years.
Current EC chairman Azhar Harun was previously quoted as saying that a new redelineation exercise before this period is up would be unconstitutional. Nevertheless, he said, the lawfulness of the current boundaries would be assessed.