This article first appeared in The Edge Malaysia Weekly, on July 6, 2020 - July 12, 2020.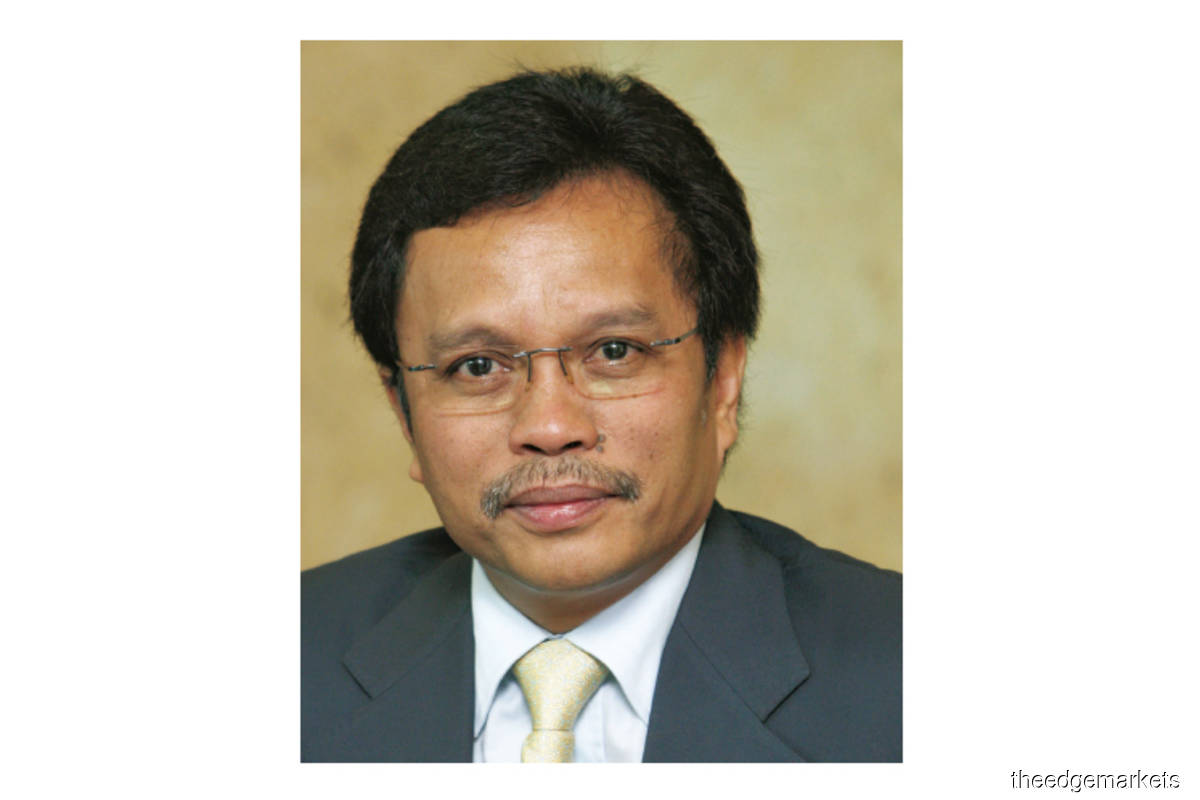 ISN'T it about time Malaysia had a prime minister from Sabah or Sarawak, or Borneo as it is still referred to by some? After all, it has been 63 years since the country achieved independence and 57 years since Malaysia was born. All this while, we have had prime ministers from the peninsula. There have been eight, all of them Malay Muslims.
Yes, we ought to have a prime minister from Sabah or Sarawak. Will Malaysians in the peninsula accept it? I would say we must.
"Sabah and Sarawak over the years have always felt that they have not been recognised as equal partners in the federation of Malaysia and often felt short-changed," says Sabah-born political analyst Dr Oh Ei Sun.
Having a prime minister from Borneo, says Oh, will enhance national unity and integration. "It's like Barack Obama becoming the US' first black president," he describes. For Malaysia, the equivalent would be if a Chinese became prime minister, Oh says, pointing to the unwritten rule that a Malaysian PM must be Malay and Muslim.
Oh is referring to Sabah chief minister Datuk Seri Shafie Apdal being a PM candidate. Shafie, Oh says, is "a devout Muslim but not Malay as he is Bajau Laut".
Ethnic identity aside, is Shafie the right man for the prime minister's job? Former prime minister Tun Dr Mahathir Mohamad certainly thinks so. Hence, he wants Shafie (not himself and definitely not PKR president Datuk Seri Anwar Ibrahim) to be Pakatan Harapan Plus' prime ministerial candidate should the coalition return to federal power.
Oh agrees that Shafie is the man for the top job, giving a long list of the leader's credentials including being the former federal rural development minister and an Umno vice-president, "which makes him no stranger to the conservative rural Malay community".
To detractors, Shafie should be the last on the list for prime minister, alleging that ever since he took over as Sabah chief minister, the state "has been lagging reform-wise". They accuse him of an "uninspiring track record", with a shadow of controversy about him. To them, Shafie "has yet to shed his Umno ways".
There are many other accusations including that he is a Mahathir yes-man. Umno, meanwhile, views his nomination as a move to drive a wedge between the Sabah chief minister and Anwar, who many say is rightfully Pakatan Harapan's choice for prime minister.
To Gabungan Parti Sarawak (GPS), the proposal is meant to hoodwink the people but "Sarawakians and Sabahans will not be fooled".
As Oh sees it, GPS is in an awkward situation. Referring to the party's presence in the Perikatan Nasional federal administration together with the conservative Islamist PAS, he asks if the Sarawak coalition would "rather support PAS than an East Malaysian leader as PM".
That is awkward indeed for GPS. But supporting an East Malaysian leader simply because he is East Malaysian reminds me of PAS president Datuk Seri Abdul Hadi Awang telling Muslims they must choose fellow Muslims over non-Muslims no matter what.
To Oh, Mahathir is yet again proving to be a "master of devising political strategies". According to the analyst, Mahathir is telling people who accuse him of being power crazy even at 95 years of age that he is passing the chance to be prime minister to a leader who is younger than Anwar and an East Malaysian at that. Hence, says Oh, this is a progressive move as Mahathir is taking care of the liberal base — people who support DAP and PKR.
While Shafie's credentials as a Muslim leader would satisfy the conservatives, "Mahathir is saying to the progressive crowd: 'I'm giving you a progressive guy'," says Oh. He says to also bear in mind that Shafie's party, Warisan, is a multiracial party but with a Muslim bumiputera base. In this aspect, it is like PKR, which is also multiracial but Malay-dominant.
However, Mahathir has said on record that Anwar is not accepted by the Malays because of his liberal political ideology and PKR, which he heads, is not a Malay party but multiracial. Based on that, Anwar cannot be prime minister, according to Mahathir.
But a political observer opines that the reason given for Anwar losing Malay support is "typical of Mahathir's manoeuvring and not valid". Instead, he says, the problem lies "with DAP and Pakatan Harapan pursuing their election manifesto at fast speed, lacking consideration for the Malay heartland. This is one, if not the main, reason for Pakatan Harapan, including Mahathir and his Bersatu party, losing Malay support".
Another political observer says that going by Mahathir's own criteria for prime minister, some would argue that Amanah president Mohamad Sabu is a better fit than Shafie.
"Mohamad Sabu is a Malay who leads a national Malay party and has fought corruption and power abuse all his life, even serving time detained under the Internal Security Act for his struggle," says the observer.
But of course, he says, Mohamad Sabu does not fit the bill when Mahathir shifts the goalposts, saying that what is needed now is an East Malaysian leader to foster a truly unified Malaysia.
"Perhaps the key to this constant shifting of positions can be found in Mahathir's speech to his supporters in Kuala Terengganu recently when he said people should support Shafie 'sebab dia sebulu dengan saya'. Loosely translated, that is saying Shafie is the same as Mahathir. I wonder if that is all there is behind Mahathir's pick," says the observer.
Mohsin Abdullah is a contributing editor at The Edge. He has covered politics for more than four decades.