This article first appeared in The Edge Malaysia Weekly, on June 10, 2019 - June 16, 2019.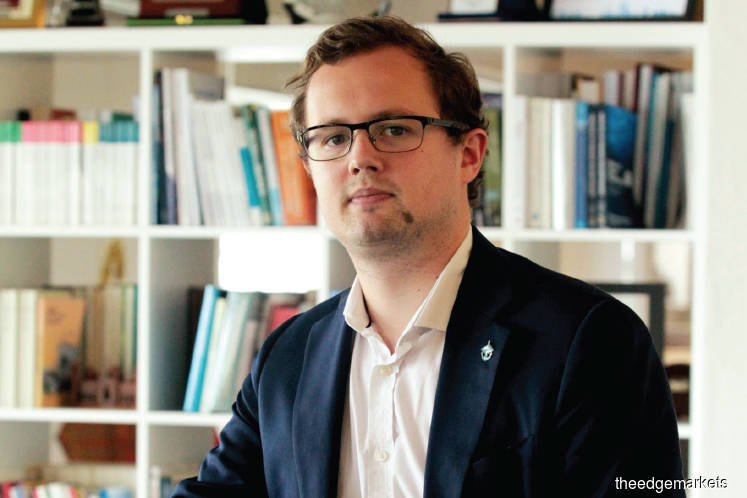 Todd: Overall, Malaysians would benefit if refugees were allowed to work as they would generate more jobs and contribute to higher wages for locals. Photo by Suhaimi Yusuf/The Edge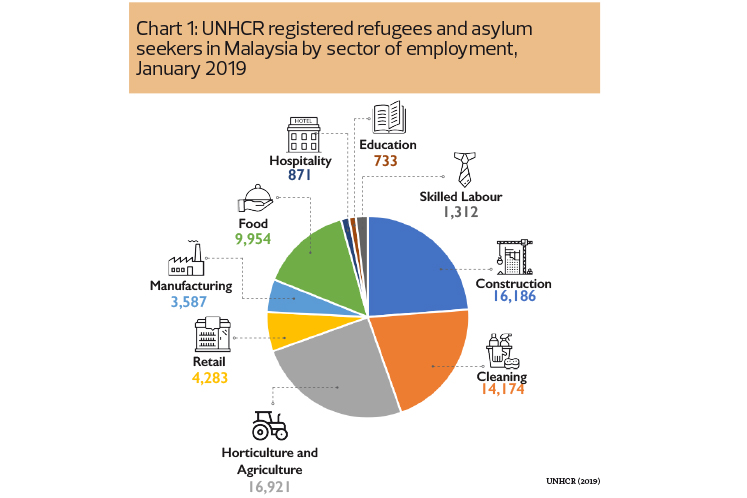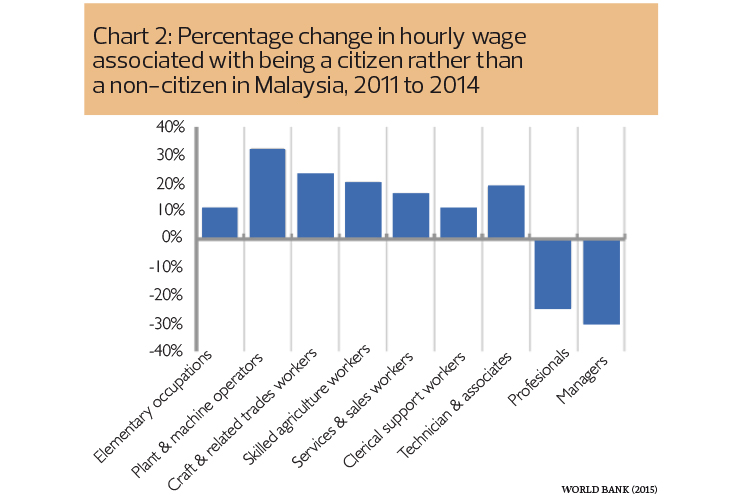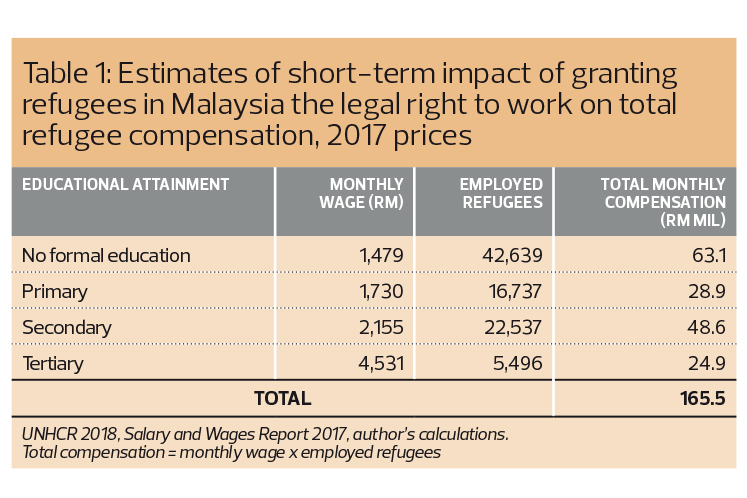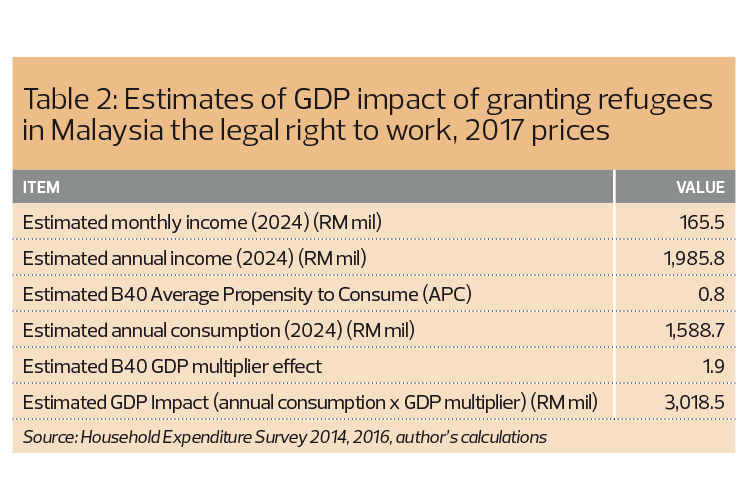 REFUGEES, who have no legal status in Malaysia, would have a net positive impact on the economy if they are given the right to work, a report by the Institute for Democracy and Economic Affairs (IDEAS) shows.
"We estimate that if refugees are given the right to work, their contribution to annual GDP would increase to over RM3 billion by 2024 through higher spending," says the report's lead author Laurence Todd.
There are currently 160,000 registered refugees and asylum seekers in Malaysia, the majority from Myanmar. They form a relatively small portion of the immigrant population, both legal and undocumented, which is estimated at about six million, states the report, entitled "The economic impact of granting refugees in Malaysia the right to work".
As Malaysia has not ratified the 1951 Refugee Convention, refugees and asylum seekers cannot work legally and have very little access to proper healthcare and education.
Refugees are people who have escaped persecution in their home countries, while migrants go abroad to look for work, raise their income levels or to seek a better life, Todd says in an interview with The Edge.
Contrary to public perception, the IDEAS report shows that refugees' negative impacts on labour markets are likely to be minor and limited to other foreign workers and older, less-educated Malaysians, he says.
"Overall, Malaysians would benefit if refugees were allowed to work as they would generate more jobs and contribute to higher wages for locals. Our study shows that they could create an addition 4,000 jobs for Malaysians," he says.
The wider economic impact, including indirect effects such as lower business costs, could be substantially larger, says Todd, who heads research and development at IDEAS, a non-profit policy research institute.
"It's important not to conflate refugees with other undocumented migrants who may have come to Malaysia to look for work," he says. "Firstly, refugees and asylum seekers are fleeing persecution and secondly, they are a very small number of the total migrant population in the country.
"When refugees are deprived of economic rights, they are marginalised in a whole number of ways. They still need money, so of course, they do find work illegally, but it is not enough in terms of income for them to afford adequate healthcare, quality education and proper housing," says Todd.
The sectors that refugees and asylum seekers are currently employed in depend on what is available to those working illegally, including dirty, dangerous and difficult jobs, the report states. (See Chart 1)
The IDEAS study notes that the Pakatan Harapan coalition made two important promises on refugees in its election manifesto for the 14th general election. It pledged to ratify the 1951 Refugee Convention and grant refugees in Malaysia the legal right to work.
Since coming to power in May last year, the new government has remained committed to supporting refugees, but has not announced a clear timetable for implementing this reform, the report states.
Refugees in Malaysia have minimal entitlement to public services. Cost of living aid — Bantuan Sara Hidup — is confined to citizens. Nor can refugees access the public school system, while some limited education is available through 130 informal community-based learning centres. Healthcare costs are a significant issue for refugees, 50% of whom cannot afford health services, data from the United Nations refugee agency UNHCR shows.
The cost of arrest and detention of illegal migrants can range from RM35 to RM75 per person per day and up to RM26 million per year in total, but it is difficult to say how much of this cost is expended on detaining refugees, says the report.
In terms of positive outcomes, the most direct economic impact of granting refugees the right to work will be to increase refugees' incomes. It would also reduce the scope for exploitation of refugees. In addition, their productivity would improve through better job matching and the increased incentive to invest in human capital.
Granting refugees the right to work would have a positive impact on the wider economy by increasing the labour supply. For Malaysia, specifically, expanding the pool of foreign labour would lower the cost of doing business, the report finds.
Many costs borne by the employer would not apply to those who employ refugees legally, especially if the government chose not to apply the foreign worker levy on them, says the report.
To quantify the benefits of implementing the election promise, the report's authors undertook an estimate of the potential earnings of refugees should they be allowed to work.
This was based on the reasoning that the labour participation rates of refugees would converge with the national average, as would refugees' wages, for a given level of education.
The report also notes that there would be an ongoing "income penalty" for not being a Malaysian citizen, based on data that there is a 10% increase in wages associated with obtaining citizenship, except in high-skilled occupations. (See Chart 2)
"We estimate that granting refugees in Malaysia the legal right to work will increase the total monthly income of all refugees to over RM165 million by 2024," the report states. (See Table 1)
To estimate the GDP impact as a result of refugee spending stimulating activity in the wider economy, the authors assumed that refugee spending habits match those of the bottom 40% of the national population.
Based on national data on B40 income and consumption, the marginal propensity of this group to consume was derived, then used to calculate the estimated GDP  impact.
The estimated impact was seen to be an addition of over RM3 billion to the annual GDP through higher spending by 2024. (See Table 2)
These positive impacts on the economy would translate into increased government revenues, the report says.
"We estimate that if refugees were given the right to work, their tax contribution would increase to over RM50 million each year by 2024," the report states, basing the figure on indirect taxation through the consumption of goods and services.
"To realise these benefits, the government should take forward the practical steps to implement its manifesto commitment to provide refugees with the right to work, on par with locals. Crucially, this should include ensuring that refugees have full job mobility and are not confined to specific industries or locations — this will ensure that they can make best use of their skills and improve their productivity," it recommends.
In the long term, investment in education for refugees alongside the local population will see substantial dividends for the country.
"We estimate that under a scenario where refugees are granted access to education on a par with locals, their contributions to GDP could increase to over RM6.5 billion each year by 2040 with annual contribution in taxes of over RM250 million," the report forecasts.