This article first appeared in The Edge Malaysia Weekly, on September 30, 2019 - October 06, 2019.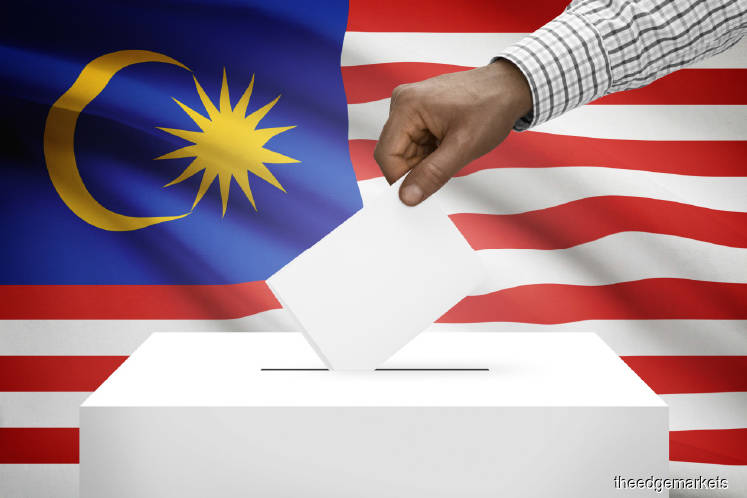 THE Tanjung Piai by-election will be the first to be held after amendments to the Federal Constitution were passed by parliament in July. The changes included lowering the minimum voting age and the age to contest in elections from 21 to 18.
As I am writing this, the dates for nomination and polling have yet to be announced for the parliamentary seat in Johor, which fell vacant following the recent demise of its MP Dr Mohamad Farid Md Rafik, who was deputy minister in the Prime Minister's Department.
Some lawyers say the Election Commission is now bound to allow candidates as young as 18 to contest in an election, including in Tanjung Piai.
One of them is Nizam Bashir, who was reported to have said that while the lower voting age is not yet in force, the lower age of candidacy is now enshrined in the constitution.
The EC does not agree but in Nizam's opinion, refusing to allow an 18-year-old candidate to contest could be used to challenge the constitutionality of the by-election.
EC chairman Azhar Azizan Harun was quoted by Malaysiakini as saying the recently gazetted amendments to the Federal Constitution have yet to be enforced and hence, the issue of a legal challenge in the upcoming Tanjung Piai by-election does not arise.
According to Azhar, there are several types of gazettement. The notification, published on Sept 10, states that amendments have been made to the Federal Constitution and "all three amendments have yet to be enforced".
That should settle the polemics and it is just as well. The question of 18-year-old candidates contesting in Tanjung Piai was never a consideration. In all probability, no party contesting the seat will field an 18-year-old, even if allowed by law. Not this one, let's be honest.
So who will be contesting? We can't say for sure as yet. Pakatan Harapan (PH) seems to have sorted out the question of which of its parties will field a candidate, and chances are it will once again be Parti Pribumi Bersatu Malaysia. The late Farid was a Bersatu man who defeated Barisan Nasional's Wee Jeck Seng, from the MCA, by 524 votes in last year's general election.
So it is status quo for PH although political analysts say Bersatu is not in the best of health. But then, the same can be said of PH.
As for the opposition, the logical choice would be a candidate from the MCA. Tanjung Piai after all has traditionally been an MCA seat. Its former president Tan Sri Ong Ka Ting even stood there once and won. Back in the day, the party successfully retained the seat for BN, defeating the DAP in straight fights since 2004.
But MCA's glory days are gone. In last year's general election, Wee, who had held the seat since 2008, lost to Farid. PAS also fielded a candidate in what many observers say was a plan that went wrong.
It was widely believed that in GE14, BN and PAS sealed a secret electoral pact, which both denied, aimed at splitting the Malay votes by fielding PAS candidates and thereby giving BN an advantage.
This time around, MCA has announced its readiness to contest in Tanjung Piai, and Wee has said the same thing. But Umno wants to contest the seat and is asking its ally to give way, just as it has done in other constituencies.
Umno feels that the newly minted pact with PAS will bring in the Malay votes. This prompted political commentator Lim Hong Siang to quip on Facebook that there is talk that the recently launched BMF drive, for Buy Muslim First, will be changed to VMF, meaning Vote Muslim First.
But if it is true that religion will be the rallying call, it could turn nasty because the PH candidate will also be a Muslim. The campaign line then would probably be who has the more shiny Islamic credentials.
In Tanjung Piai, Malay voters slightly outnumber Chinese voters, and even the DAP fielded Malay candidates in 2008 and 2013.
"Based on the voters' racial breakdown, Umno should probably contest the seat as it can get the majority votes with help from PAS," says Dr Oh Ei Sun, a senior fellow at the Singapore Institute of International Affairs.
Research outfit Ilham Centre CEO Mohd Azlan Zainal is also of the opinion that should BN field a Malay candidate, obviously from Umno, and do away with the MCA status quo, PH will be hard pressed to retain the seat.
As Azlan sees it, Malay-Islam issues and the PH government's performance thus far will be the opposition's weapons in Tanjung Piai.
Oh concurs, saying, "I think more rural Malays would now vote for Umno as they are disillusioned with PH, which they perceive as not protective enough of their special rights and privileges compared with Umno and even PAS".
To that, Azlan says, "If the government does not correct such perceptions to win Malay support, PH will be in a critical situation in defending Tanjung Piai."
Many observers say that if Umno takes away the candidacy from MCA, it would not only be a blow to the party but also make it lose face among the Chinese community. In Asian culture, losing face is a big deal.
But political commentators say MCA is already in a bad situation, and has been losing credibility and the support of the Chinese. Dropping the party in Tanjung Piai, they say, "would not make any difference" as far as MCA's image among the Chinese is concerned.
Nevertheless, Azlan says, non-Malay support is a big consideration for BN, pointing to the fact that it is a traditional seat for the MCA.
Oh says despite the recent Chinese dissatisfaction with PH over certain issues like the teaching of khat and Jawi in school, all is "cancelled out by Chinese contempt for MCA in condoning BN ally Umno for its tie-up with PAS".
So that should be good news for PH. And as Azlan reminds us, PH as the government at the federal and state levels has incumbency on its side, which brings lots of advantages. It would be good to note too that the late Farid was a very likeable wakil rakyat.
The biggest task for both PH and BN is to come up with the right candidate, says Azlan, as he or she will have big shoes to fill due to the good work of the late Farid.
I'll end with a poser from an old friend, who asks why can't PAS contest Tanjung Piai instead of Umno as the two parties have sealed their pact. "After all, PAS had given way to Umno to contest in three by-elections before this."
All I can say to my friend is, good point.
Mohsin Abdullah is a contributing editor at The Edge. He has covered politics for more than four decades.