This article first appeared in The Edge Malaysia Weekly, on June 24, 2019 - June 30, 2019.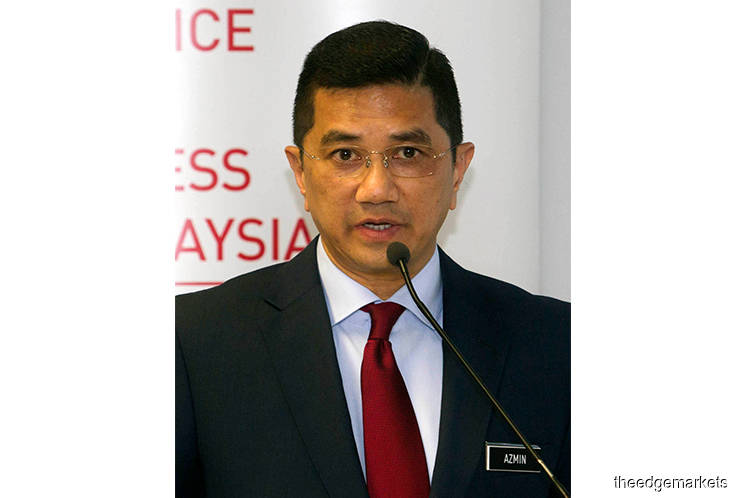 THE assassination of Benigno Aquino, long-time political opponent of former Philippine president Ferdinand Marcos, at Manila International Airport in August 1983 has always been credited with galvanising opposition to the Marcos regime.
From an isolated movement, it turned into a national crusade and gave birth to People's Power, which eventually led to the downfall of the regime and forced Marcos to flee to the US, conceding the presidency to Aquino's wife, Corazon.
Many, including Aquino's family, maintain that Marcos ordered the assassination. This was, however, never proven despite investigations that were carried out, even during the presidency of Corazon.
Did Marcos order the killing, thereby paving the way for the people's uprising that ousted him? Well, if he did, he was certainly foolish to make such a big mistake. An astute and experienced politician who ruled the Philippines with an iron fist for decades, could he not see the potential threat that issuing such a directive would bring? That is assuming the assassination was carried out under his orders. It is hard to imagine him being that foolish, but l really don't know.
Perhaps that poser can be applied to what we are seeing now, that is, the sex videos implicating Economic Affairs Minister Datuk Seri Azmin Ali and the book telling the nation why Datuk Seri Anwar Ibrahim cannot be prime minister.
In both cases, there are convenient suspects. One need not be an expert in politics to know that it is all about a big political agenda aimed at the downfall of political foes. And as such, the people suspected of plotting the two issues are seen as those who will gain the most from these developments.
Whether they are that stupid not to foresee that accusing fingers will immediately be pointed at them is anybody's guess. But then, it is also a fact there are many others within and outside PH who stand to gain from the turbulence.
Enough said as the police are investigating the videos and have been asked to probe the book. Let us leave it at that and allow them to do their job.
In the meantime, it is clear what the video and book — but particularly the video — are doing to PKR.
To put it plainly, supporters of Azmin are accusing Anwar of being behind the video. At least that is what they are openly insinuating. Azmin himself gives the impression that he agrees with that view.
Anwar has denied it and is on record as giving all kinds of advice to his deputy in PKR on how to deal with the situation, given his own experience in facing such accusations.
As for the book, it is obvious who Anwar's supporters are accusing of being the mastermind. It is a typical tit-for-tat scenario.
PKR is risking an implosion. That the party is split is a no-brainer. It is the feud between Anwar and Azmin that has been going on for ages that has led to the current situation.
Central to the issue is the question of who among them should be Tun Dr Mahathir Mohamad's successor as prime minister.
Needless to say, a broken PKR will be detrimental to the Pakatan Harapan coalition itself.
Apparently, no one is heeding the advice of DAP leader Lim Kit Siang. Reacting to the video issue — the book issue had not cropped up then — Lim said he feared it may become one of the biggest challenges faced by PH since GE14.
As the veteran politician sees it, the issue has demonstrated its potency to destroy the PH coalition.
To overcome this hurdle, says Lim, PH leaders must unite to forge ahead and not be derailed from their New Malaysia agenda.
That, to me, is sound advice. — Mohsin Abdullah