This article first appeared in The Edge Malaysia Weekly, on July 1, 2019 - July 07, 2019.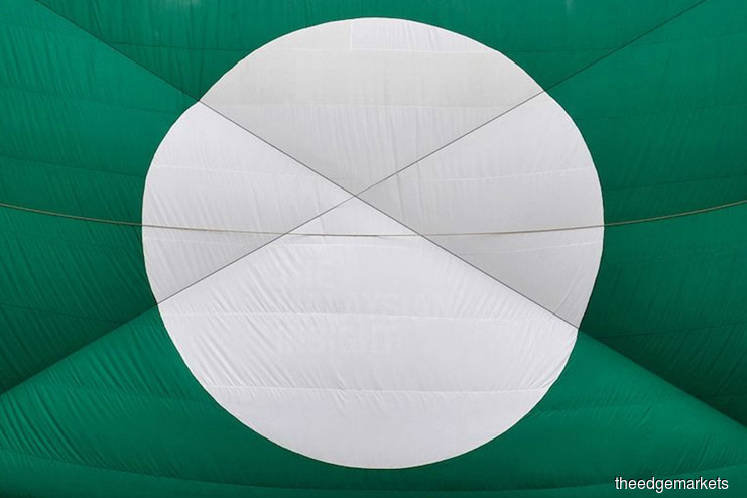 UMNO is planning a big rally to mark its pact with PAS. So says Umno supreme council member Datuk Seri Tajuddin Abdul Rahman. One gets the feeling that Umno is more excited about the pact than PAS. Obviously, the party sees that it can gain a lot more from the collaboration.
At the time of writing, PAS had not responded to Umno's rally plan. The chances are the party will go along with it. After all, the PAS leadership is exultant that party delegates at the recently concluded party muktamar (general assembly) endorsed the motion to work with Umno officially.
That was the biggest takeaway from the muktamar held in Kuantan. With that, the way has been cleared for the two Malay-based parties to forge a new pact ahead of the 15th general election (GE15). It is a step up from the current ad hoc arrangement between PAS and Umno.
But problems are bound to crop up in implementing the pact. PAS knows it risks alienating supporters who are used to opposing Umno. But for now, the party, in particular its top leaders, are happy with what they have got, apparently taking a "problems-can-wait" stance.
However, the muktamar saw open opposition to the motion. It is no big secret that PAS members from the east coast states of Kelantan and Terengganu have always been against the idea despite the latter being Datuk Seri Abdul Hadi Awang's home state.
Members from the west coast seem more keen on the idea, like Selangor PAS, which, according to long-time PAS watcher Mohamad Sayuti Omar, "feels it must collaborate with Umno to win, especially after its dismal performance in GE14".
Nevertheless, some party members remain cautious. They made their stand clear at the muktamar that PAS should lead and not let Umno have the upper hand in the pact. They want this to be made clear to Umno.
But PAS president Abdul Hadi downplayed the opposition, describing the concerned delegates as "isolated voices" and that "those who object are too few in number compared with those who support the move".
However, says Sayuti, it is clear that the collaboration "is not as concrete as Hadi and the party leadership want it to be". He points out that the reduced number of votes received by several big-name ustaz, including Nik Mohamad Abduh Nik Abdul Aziz, Datuk Dr Kharuddin Aman Razali and Nasruddin Hassan, can be seen as a protest against leaders deemed to be close to Ummo, although all three were voted into the 18-seat supreme council.
Ilham Centre CEO Azlan Zainal also weighed in on the issue. As he sees it, when PAS leaders say that being Muslim and having faith in Allah take precedence over integrity, they are trying to justify their tie-up with Umno, many of whose leaders are seen as tainted and linked to scandals that put integrity at risk.
That would be a message for PAS members and the Malay-Muslim community.
Says Azlan: "In short, they are saying although Umno is tainted and seen as lacking in integrity, they are still in Islam and are believers who have faith in Allah or orang beriman. So, they should be supported as they are in a pact with the Islamist PAS."
This, according to him, is also aimed at attracting Malay-Muslims who are sensitive about "bangsa dan agama" issues to support the PAS-Umno pact, although the "reality is that orang beriman means a person with integrity".
Then, there is the decree by the head of PAS' Dewan Ulama, Datuk Nik Muhamad Zawawi Salleh, that to bring down Pakatan Harapan is "wajib" or compulsory. This, according to Sayuti, is crafted for PAS members who are still sceptical about the PAS-Umno pact.
However, newly appointed vice-president Dr Ahmad Samsuri Mokhar echoed his president's remarks and went on to say that disagreement by "dissenters will not derail the partnership with Umno".
This, too, is the way to view the new graft charges brought against Umno president Datuk Seri Ahmad Zahid Hamidi, says PAS.
Another vice-president, Idris Ahmad, wants members to "trust our leaders who will never betray you" while fellow vice-president Datuk Mohd Amar Abdullah even went to the extent of saying the pact will have a positive impact on more than 20 seats won by Pakatan Harapan in GE14.
But to Azlan, it is not as easy as PAS puts it. "As I've said many times before, on paper, yes, there's potential. But casting votes is not like making a credit transfer. There are many considerations that must be looked into, like the demographics of voters, location of constituencies, current issues, candidates and many more factors."
Azlan is right, of course, but obviously, Mohd Amar is talking about PAS-Umno winning GE15. Note that toppling Pakatan Harapan has been made compulsory for PAS' supporters — a sort of jihad.
Still, PAS and Umno cannot be so naïve as to not know that to win the election in Malaysia, there must be support from all the communities, not just the Malay Muslims. So far, PAS and Umno have only succeeded in hurting the feelings of the non-Muslims. At the muktamar, there were calls for the abolition of Mandarin medium schools and even a proposal for Arabic to be the language of instruction so that Mandarin "will not take the position of the country's second language".
That prompted a journalist friend, a non-Malay, to comment: "And then you tell non-Muslims that their rights won't be forsaken."
Also at the muktamar, a delegate told all and sundry that Malaysia is in danger of becoming a second Singapore where the rights of Malays will be ignored, and urged fellow Muslims to rise and defend their rights.
With that kind of rhetoric, one need not be a political pundit to see where PAS and Umno are looking to get their votes. But Abdul Hadi is on record as saying that non-Muslims have nothing to fear should PAS (now with Umno) get to run the nation. He did not go into the specifics, save to say that PAS will be "fair to all". How? He did not say either.
Like when he said that just one week was needed for PAS to resolve the sex video issue implicating federal minister Datuk Seri Azmin Ali. How? By locating the producer of the video. And how would PAS do that when even the police are cracking their heads over the case? Yes, you guessed it — he is not telling.
Mohsin Abdullah is contributing editor at The Edge. He has covered politics for more than four decades.