This article first appeared in The Edge Malaysia Weekly, on July 13, 2020 - July 19, 2020.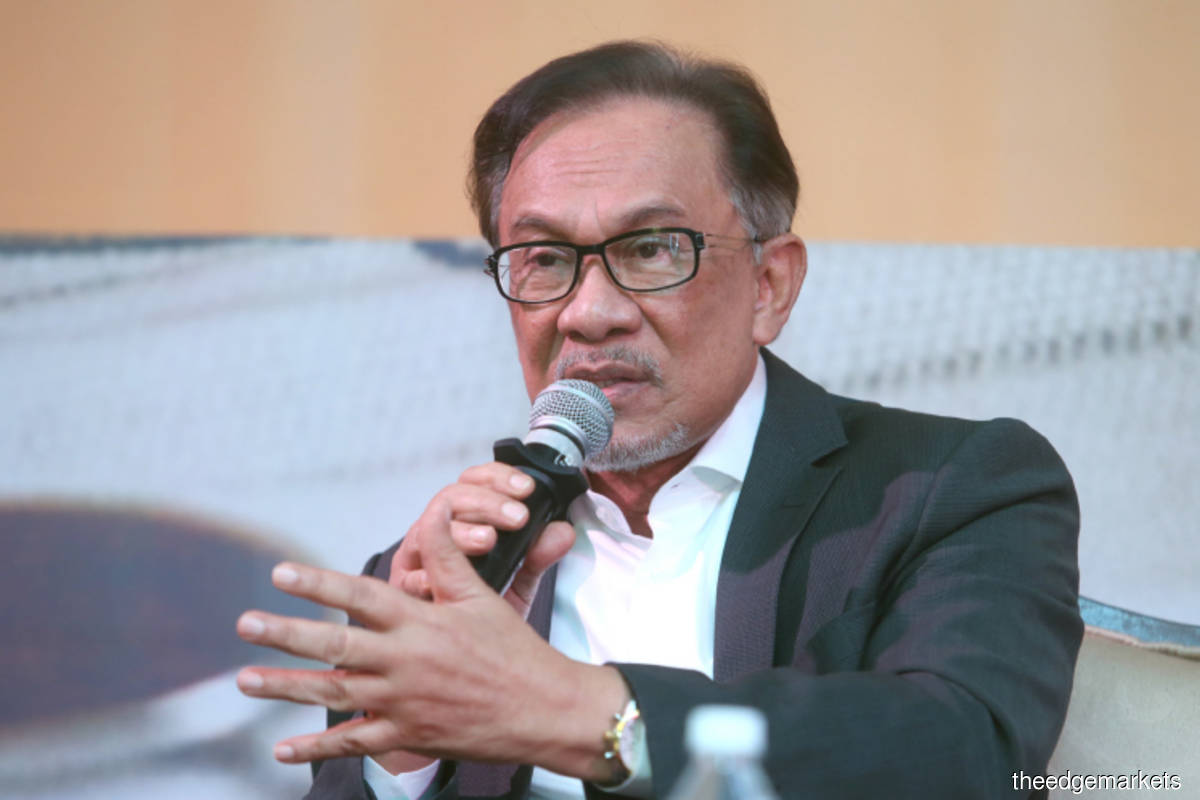 PAKATAN Harapan Plus is no more. That's the reality. What we have now are two different entities.
A quick recap.
The Pakatan Harapan presidential council's statement issued recently to announce that Datuk Seri Anwar Ibrahim is its candidate for prime minister did not make any reference to Tun Dr Mahathir Mohamad. Not even in passing.
What the statement stressed was that efforts to restore the people's mandate must continue. It was referring to the mandate that Pakatan Harapan had obtained from a majority of Malaysians when it won the 14th general election two years ago but lost in February's political coup.
Regaining control of the government, the presidential council says, requires the support of all parties. Therefore, the council has given Anwar the full mandate to talk with all parties, including Datuk Seri Shafie Apdal, to secure the process of recovering the people's mandate.
On this point too, Mahathir was not mentioned. Notwithstanding the fact that Mahathir had endorsed Shafie, the president of Sabah's Warisan party, as Pakatan Harapan's candidate for prime minister.
A week went by without any reaction from Mahathir, prompting an observer to say that "if Mahathir insists that Anwar cannot bring in the numbers to topple Perikatan Nasional, he must disclose whether he and Shafie will remain in Pakatan Harapan Plus or seek new alliances elsewhere."
As the observer sees it, Mahathir does not have many options. Although politics is said to be the art of the possible, it is hard to see him working with Muafakat Nasional or Perikatan Nasional.
Mahathir has, after all, vowed that he will not, and cannot, work with key Umno figures Datuk Seri Najib Razak and Datuk Seri Ahmad Zahid Hamidi, and with Tan Sri Muhyiddin Yassin, who helms Perikatan Nasional.
That leaves him with PAS, led by Datuk Seri Abdul Hadi Awang, who had pledged support for Mahathir before the February political coup. However, PAS is loyal to Umno by virtue of being in Muafakat Nasional.
Then on his 95th birthday last Friday, Mahathir issued a statement that he signed with five other MPs from his side of Bersatu. After a series of talks, he said, the six of them have decided to stick to their earlier decision in naming Shafie as prime ministerial candidate.
It is clear that Mahathir and co have broken ranks with Pakatan Harapan. They have decided to be with Warisan to be an independent bloc with no affiliation with any coalition. That would mean this bloc comprises 15 MPs — six from Mahathir's side and nine from Warisan. A political commentator, however, does not rule out the possibility of Mahathir's bloc trying to hook up with dissidents or rebels within various political parties at a later stage.
An interesting point to note is that Mahathir has said his independent bloc is determined to prevent any attempt to replace the Dewan Rakyat Speaker, which the government is seeking to do when parliament reconvenes this week. That would put his bloc on the same page with Pakatan Harapan. Mahathir is also adamant about pushing a no-confidence motion against Muhyiddin.
"The biggest fact is there is no more Pakatan Harapan Plus per se. But Mahathir has said enough to indicate that cooperation with Pakatan Harapan is on, that is, to block kleptocrats from being in power even if his faction's choice for PM is still Shafie," says the commentator.
Nonetheless, another observer views Pakatan Harapan's endorsement of Anwar as its candidate for PM as an indication that it wants to move on to become a strong entity in the coming general election and is ready to move "with or without Mahathir".
"If they manage to do this, Pakatan Harapan, despite what critics say, could be a force to be reckoned with in GE15 regardless of whether it is a snap poll or full-term election. PKR has gotten rid of many members of (Datuk Seri) Azmin Ali's cartel, DAP is as solid as it could be, and so too is Amanah," according to the observer.
The image and credibility of DAP and Amanah took a heavy beating when they dithered over their choice of candidate for PM and appeared to be siding with Mahathir, leaving PKR and Anwar isolated. At one juncture, Pakatan Harapan was on the verge of a break-up.
It now seems to be a different story. At present, the first observer sees Pakatan Harapan as "the most solid bloc in the current political climate" without the Plus components in the PH alliance. To the second observer, it looks like Pakatan Harapan is now the coalition that has the most going for it.
Ilham Centre head of research associate professor Dr Yusri Ibrahim does not rule out the possibility of Muhyiddin's side of Bersatu having discussions with Pakatan Harapan now that Anwar has been given the mandate to talk with all parties.
Yusri highlighted that Umno was reluctant to have Perikatan Nasional registered and also that it clearly did not want Muhyiddin to be prime minister come GE15.
"In such an uncertain situation, Bersatu may explore other options to establish ties with parties that can ensure that Bersatu continues to lead the government, says Yusri.
Hence, he would not be surprised if Bersatu returns to the Pakatan Harapan fold but with Muhyiddin remaining as prime minister, although DAP and Amanah had adopted a hard anti-Bersatu stance, especially during the impasse over their choice of candidate for PM.
The first political observer notes that Umno is divided into camps despite the brave front it puts up. However, the camps have one thing in common — they want the prime minister to come from Umno.
Despite its name, Bersatu is anything but united. Come election, it will be curtains down for the party, and even Perikatan Nasional for that matter. In the meantime, Azmin is running out of time to form a new party. And he is now claiming that he knows nothing about such a new entity.
As for PAS, while its base is solid, the party prefers Muafakat Nasional to Perikatan Nasional. It is also no big secret that PAS members want their president installed as PM.
In this scenario, the parties from Sabah and Sarawak, according to the first observer, are the ones that need to be courted for their support.
Everyone, says the observer, needs to look for allies and these can come from anywhere "as loyalty will be a rare commodity in the coming general election".
Mohsin Abdullah is contributing editor at The Edge. He has covered politics for more than four decades.