This article first appeared in The Edge Malaysia Weekly, on April 8, 2019 - April 14, 2019.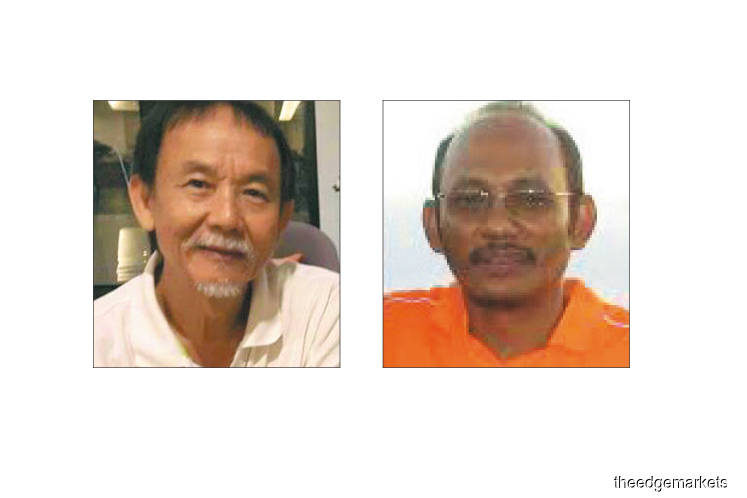 Suhakan wants any new investigation into the disappearance of Koh and Amri to be carried out by an independent task force
IT'S saddening and frightening when the people entrusted to stop abductions are the very same people doing the abducting.
And comments online from the rakyat say many knew it all along. Isn't that unsettling?
I'm talking about the conclusion of the inquiry by Suhakam on the disappearance of Pastor Raymond Koh and Amri Che Mat — both cases of enforced disappearance, according to the human rights commission.
Suhakam, as we know, has pointed the finger at Bukit Aman, saying that members of the Special Branch were involved in the abduction. A serious charge indeed, damning even.
This is one of the rare occasions when Suhakam has come up with a definite conclusion although the prime minister has called on the commission to provide hard evidence.
Still, it's time for questions — big questions — to be answered.
Who ordered the abduction and why? Already, there are allegations of the state being complicit in so-called religious vigilante justice. Are the allegations true or just wild claims?
What action will be taken against those involved in the abduction, including the masterminds? Was there a cover-up? Were there accomplices?
Where are Koh and Amri now?
The home minister when the abductions took place was Datuk Seri Ahmad Zahid Hamidi. The inspector-general of police then was Tan Sri Khalid Abu Bakar. The current IGP, Tan Sri Mohamad Fuzi Harun, was at that time chief of the Special Branch.
Ahmad Zahid was quick to say that neither he nor the home ministry's secretary-general Datuk Seri Alwi Ibrahim ordered the police to kidnap Koh or Amri.
Khalid was quoted by The Malaysia Insight as saying, "Ask the IGP, I am no longer IGP".
And the IGP is saying that he needs to read the Suhakam report before he can issue an official statement.
Fuzi is retiring soon and the prime minister has said that the incoming IGP should be allowed to investigate the disappearances.
Suhakam too wants a new investigation into both cases. In the words of its commissioner Mah Weng Kwai, "The family needs some closure and answers can only be provided by the state."
But it wants the new investigations to be carried out by an independent task force because, according to Mah, "It is believed that those who have been put in charge so far are withholding the answers to these questions or are refusing to undertake a diligent exercise to discover them."
Hence, Suhakam's recommendations ought to be implemented.
Or perhaps a Royal Commission of Inquiry should be established.
The truth must be revealed for the sake of this new Malaysia of ours, the families of the victims and the police force itself.