This article first appeared in The Edge Malaysia Weekly, on January 13, 2020 - January 19, 2020.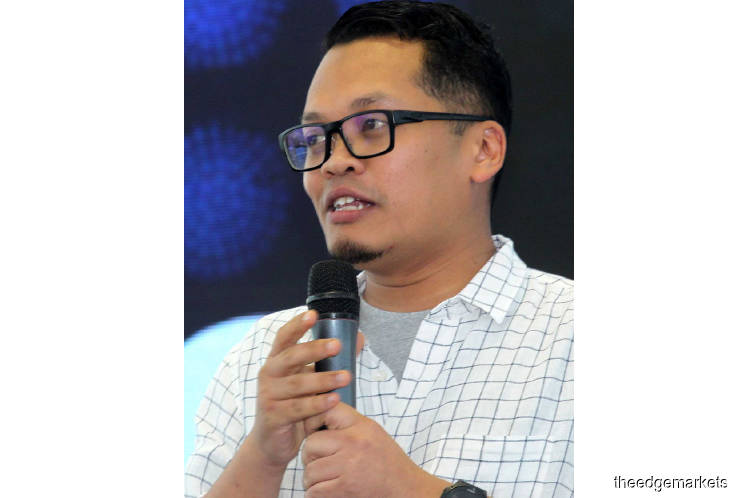 PKR parliamentarian Nik Nazmi Nik Ahmad is not amused with Merdeka Center for Opinion Research, which said support for his party president, Datuk Seri Anwar Ibrahim, is at a low point. This is in reference to a new poll, carried out by Merdeka Center, which has registered Anwar's approval ratings as sliding.
To Nik Nazmi, polling is an inexact science. The Setiawangsa MP reminds everyone about the forecast made by Merdeka Center days before the 14th general election.
In a lengthy Facebook post, he said, "Merdeka Center in January 2018 announced Barisan Nasional would win GE14 with a two-thirds majority in parliament because of three-cornered fights, the delineation exercise and a split in the opposition."
The three-cornered fights Nik Nazmi was referring to involved BN, Pakatan Harapan and PAS, and the split in the opposition, about the dissolution of Pakatan Rakyat, with PAS leaving the coalition and helping Umno for the sake of Malay politi­cal hegemony.
Based on the outcome of GE14, as I see it, Nik Nazmi is saying that not all predictions made by Merdeka Center turn out to be true. Being an Anwar loyalist, is he saying that as far as Merdeka Center's findings on Anwar go, we should take them with a pinch of salt?
On the other hand,  his detractors say that raises the question of whether the findings should be accepted wholeheartedly if they favour Anwar.
Mohd Azlan Zainal, CEO of Ilham Centre, another research outfit, makes another observation: Anwar is not the only politician seeing a drop in ratings. And this is not a new revelation.
"The approval ratings for Tun Dr Mahathir Mohamad are also seen as sliding since helming the Pakatan Harapan government," he says. Incidentally, news of Mahathir's dip in ratings was revealed by Merdeka Center in April last year.
As Azlan sees it, a slide in ratings is not something strange as PH itself is saddled with issues pertaining to the economy as well as on racial and religious sentiment. "At the same time, there is this question mark over the transition of power," he notes.
Speaking of which, according to Singa­pore's Straits Times, the Merdeka Center findings mentioned earlier also showed that most Malay Muslims prefer Mahathir to lead the country instead of Anwar.
However, an Ilham Centre study, entitled Nadi Melayu Islam or Pulse of the Malay Muslims, conducted nationwide, showed that until last February Anwar was the preferred choice to succeed Mahathir, ahead of Bersatu president Tan Sri Muhyiddin Yassin, PKR deputy president Datuk Seri Azmin Ali and Mahathir's son Datuk Seri Mukhriz, who is deputy president of Bersatu.
"Anwar is still the best candidate as Mahathir's successor, as our study showed. Only thing is that the rakyat are not comfortable or are restless with the uncertainty over the issue of handing over of power," says Azlan.
"Plunging popularity or approval ratings have also something to do with the transition issue. Many are fed up because of the uncertainty, as if there is no final conclusion or no consensus among the leaders."
In reality, however, there is consensus. It has been said over and over again that the Pakatan Harapan presidential council has agreed that Anwar is to take over as the next PM. And Mahathir himself has repeatedly said he will be handing over power to Anwar. But the date has not been made public.
What Azlan is pointing out is that a majority of the rakyat see that as uncertainty and are not happy about it. And that unhappiness is translated into plunging approval ratings.