This article first appeared in The Edge Malaysia Weekly, on January 20, 2020 - January 26, 2020.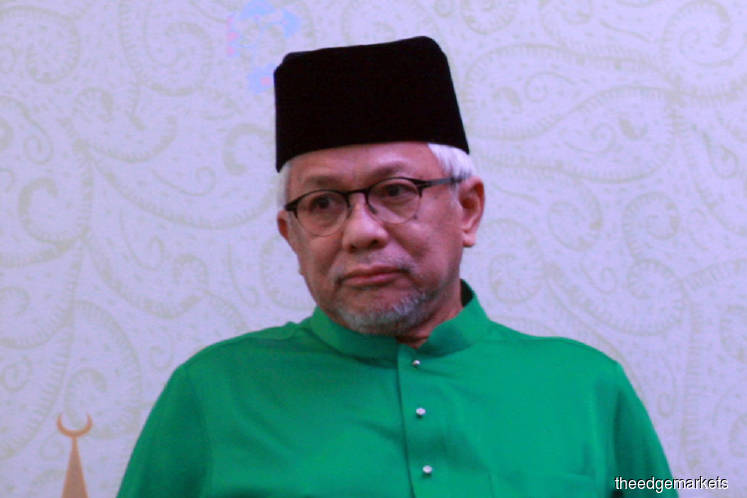 THERE was a call made a few weeks ago for Prime Minister Tun Dr Mahathir Mohamad and his Cabinet to take drastic action on racial and religious issues.
One action proposed is to close down, if necessary, newspapers and portals that are fanning racial sentiments.
The irony is that the call was made by Datuk Hussamuddin Yaacub, who calls himself "a man who sells newspapers and books". Hussamuddin is the publisher of Sinar Harian and managing director of Kumpulan Karangkraf, one of Malaysia's biggest media houses.
For a big media man to make such a call raised many an eyebrow, including mine. It sounds like Hussamuddin is calling for the government to bring back the old days when a big stick was used to deal with the media.
Apparently, Hussamuddin's statement stemmed from his concern that current racial and religious issues could destroy the nation if not handled properly. He sees racial and religious relations among the races worsening, hence his statement was made "for his love for the country". The statement that he issued was lengthy, but for this article, I will stick to the media aspect.
Hussamuddin makes a valid point that issues of race and religion must be dealt with swiftly and efficiently lest the situation gets out of hand. But calling for newspapers and news portals to be closed down would be a wrong move.
Firstly, the days of the big stick are gone and should not be brought back. More importantly, I don't think the newspapers and portals are guilty of fanning racial and religious sentiments.
The ones doing it are the politicians who are out to regain power. Aggravating matters are the fake news and all sorts of insinuations, interpretations and allegations spread via social media.
Bernama chairman Datuk Seri Azman Ujang, who is a veteran journalist, concurs. "I don't think the traditional media is doing it … in any case, traditional media is already subjected to the dos and don'ts as per their licences. It's the more infectious social media that we need to focus on."
Managing the social media is the task at hand, says Azman. That is no easy feat.
Former Media Prima director of news Datuk Kamarulzaman Zainal sees social media as "a devil in disguise — a modern doomsday weapon" while social media savvy AirAsia's Tan Sri Tony Fernandes says that having closed his Facebook account, it is time for him to shut down his Twitter account too because "social media has become an angry place".
As for managing the media in its entirety, the responsibility may soon lie with the Malaysian Media Council, which is finally taking shape 45 years after the idea was first mooted. This is something to be proud of, considering the history and painful experience of the local media.
Last week, a 17-member pro tem committee was announced and tasked with finalising a draft of the Malaysia Media Council Act, which is the result of consultation sessions between stakeholders, Communications and Multimedia Minister Gobind Singh Deo and media and communications adviser to the prime minister Datuk A Kadir Jasin.
The media council will involve all media in the country — print and electronic — with the aim of strengthening freedom of the press. It will cover the rights of media practitioners and promote ethical media practices at the same time.
As a self-regulating body for the media industry, the council will be empowered to act on public complaints against the media. It will also examine existing media laws to evaluate whether they should be abolished or amended when the council is set up.
The pro tem committee has two months to address the issues, including the self-regulating body's final function and mandate, its constitution and membership.
Say what you want, it is a big step forward.
However, there are some journalists who are having reservations about whether the council will work out well. One of them is Zakiah Koya from The Star, who is saying a big no to the line-up of the pro tem committee and is worried that there "are signs this will be the making of a muzzle when the government promised freedom of the press".
But to Jahabar Sadiq of The Malaysian Insight, it is "freeing the fourth estate finally".  As he puts it, "depending on how it is perceived, the Malaysian media sector is now a few laps away from fulfilling a 45-year quest to regulate itself and the Pakatan Harapan government took another step to keep its promises".
"Both are worthy of celebrating in a nation where a small step is a giant leap at times," he says.
I can't agree more.
Mohsin Abdullah is a contributing editor at The Edge. He has covered politics for more than four decades.