This article first appeared in The Edge Malaysia Weekly, on April 15, 2019 - April 21, 2019.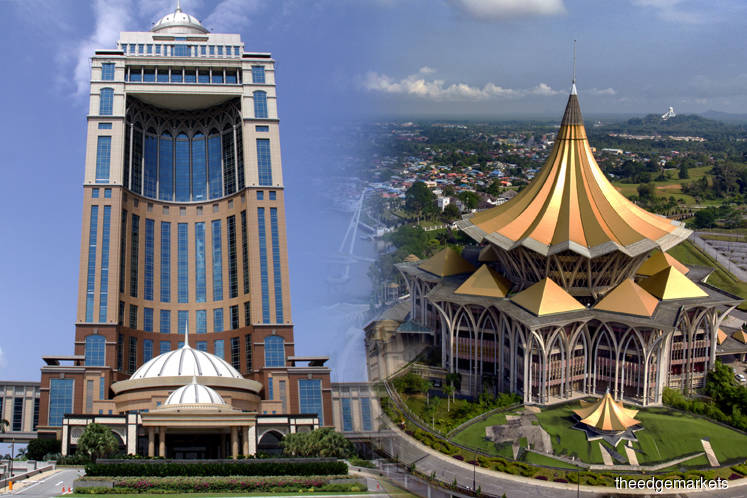 JUST what did it mean when the Pakatan Harapan government did not get the support of two-thirds of members of parliament for the Federal Constitution (Amendment) Bill 2019 last week?
Well, for one, it proved the prime minister right for wanting a supermajority in parliament to legislate amendments to the Federal Constitution to fulfil key reform promises made by PH.
In fact, supporters of the move by Parti Pribumi Bersatu Malaysia, Tun Dr Mahathir Mohamad's party, to accept former Umno MPs into its fold have always justified it by insisting that the party hoppers are needed for PH to have a stronger voice in parliament in order to change laws. In particular, their numbers are essential for amendments to be made to the Constitution, for which a two-thirds majority is needed.
That is debatable, of course, with PH lawmakers saying that a good motion that benefits the rakyat would see even opposition MPs voting in support of it.
Well, as far as the recent Constitution amendment bill is concerned, that did not happen although it was meant to be good for the people, especially those in Sabah and Sarawak.
To Dr Oh Ei Sun, senior fellow at the Singapore Institute of International Affairs, PH, without a two-thirds majority in hand, was "trying their luck, thinking that if they can get parties from Sabah and Sarawak on the bandwagon on this amendment, then perhaps in future, the same parties will support other constitutional amendments despite PH not having a two-thirds majority".
Supporters of the amendment slammed the MPs who did not support the bill, calling it a lost opportunity and declaring that they would be punished by the people.
Zainnal Ajamain, the Sabah government's adviser on the Malaysia Agreement 1963 (MA63), described it as a "horror show" because "I don't know how long we will have to wait again before we get a similar chance".
MPs who did not vote for the amendments, on the other hand, see it as cosmetic, thus their demand for more substance to be included.
Oh, a Sabahan himself, would not call the amendments cosmetic but feels that they fall short of expectations. He draws attention to the original version of the 1963 constitution with regard to the status of the 11 states of Malaya in relation to Sabah and Sarawak.
However, amendments in 1976 resulted in Sabah and Sarawak being downgraded to mere states along with the 11 in a 13-state federation of Malaysia.
"Someone sold us out in 1976 and we are not happy with that. The present amendment bill specifies that the federation consists of 11 states, Sabah and Sarawak, so it's better than the one in 1976, but still falls short of redressing the issue," says Oh.
It would help, he adds, "if we go back to the original language or wordings used in 1963. Perhaps it can persuade more Sabah and Sarawak MPs to support it".
Zainnal says he could understand the protests over the first reading of the bill, pointing out that the concerns of dissenting MPs were already looked into. Thus, the modified version correctly reflected the original wordings in the spirit of MA63, he adds.
That will be argued over endlessly. But what's the way forward?
Oh says it is time to turn to the committee studying MA63 and look at what it proposes now. The committee needs to speed up its work as it "cannot take forever because we are very eager to see what can be done".
The government, as Oh sees it, needs to take the proposed amendments and try again in parliament, and this time, hopefully, it will meet with success.