This article first appeared in The Edge Malaysia Weekly, on January 28, 2019 - February 03, 2019.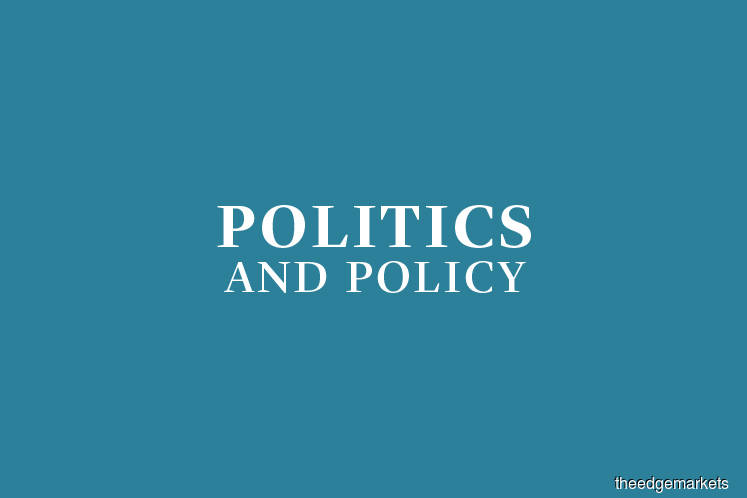 PAS confirmed very early on that it will sit out the Semenyih by-election set for March 2. It did so without the usual rhetoric that it needed to discuss the matter with allies and so on. Actually, not allies, but just one, namely Umno. The two have an electoral pact, remember?
Almost immediately after the seat fell vacant following the demise of Selangor state assemblyman Bakhtiar Mohd Nor of Pakatan Harapan this month, PAS announced it would not be putting up a candidate.
By doing so, it is telling Umno that it is "your turn to field a candidate". Well, not in so many words, but that is the import of its move.
Since the 14th general election, there have been five by-elections, excluding Semenyih, and PAS contested in two — the Seri Setia state seat and Port Dickson parliamentary seat. On both occasions, it lost to PH.
In Balakong, the MCA fielded a candidate on behalf of Barisan Nasional but lost to Pakatan Harapan. As for Umno, it has only contested Sungai Kandis, and it lost as well.
In Cameron Highlands, the opposition has fielded a direct BN member, that is, someone who is not from any of the coalition's component parties, or whatever is left of it.
In Semenyih, Umno is being sort of forced to contest because PAS does not intend to. The constituency, being a Malay-majority seat, would have been ideal for PAS if it had intended to.
But not this time. Why? Could it be a lack of funds? Creaky election machinery? Or because it wants Umno to fight on its behalf? That's what some folks are saying anyway.
However, long-time PAS observer Mohamad Sayuti Omar says that is not the case. "We are talking of a party known for its loyal members and supporters who are willing to sacrifice all for their cause," he explains.
Hence, PAS and Umno are experimenting, testing the waters to see how much support they have from the rakyat. That is how Sayuti sees it.
And Umno can rest assured that PAS will be campaigning for it as usual.
The late Bakhtiar was from Parti Pribumi Bersatu Malaysia. Hence, the PH candidate will come from Bersatu, if convention is followed. Party officials say Bersatu would like to field a local if possible.
An interesting battle is on the cards. What's more, a substantial number of Bersatu members are formerly from Umno, with many crossing over or contemplating doing so in recent months.
In football terms, it is called a local derby... well, sort of. As any football fan will tell you, local derbies are usually fiery and combative, even dirty.
Political analyst Dr Sivamurugan Pandian puts it this way, "Semenyih will be a battle for Malay votes — Umno versus Bersatu".
As PAS is sitting it out, he says that "PAS voters will be the kingmakers again". At least that's what PAS, and naturally Umno, are hoping for.
However, Siva points out that there have been instances in previous by-elections where PAS voters failed to come out to vote when there was no candidate from the party. To put it simply, if PAS sits it out, so too will its voters.
The choice of candidate matters and will go a long way in attracting votes, says Siva. "As for now, PH has the advantage as the incumbent," he adds.
But these are early days.
There are still many factors that can contribute to a victory for PH or BN.
Sadly, race and religion will feature prominently.
Expect accusations and counter-accusations about who is more Islamic and who is more Malay.
It will be divisive politics all over again.  
 
Save by subscribing to us for your print and/or digital copy.
P/S: The Edge is also available on Apple's AppStore and Androids' Google Play.