This article first appeared in The Edge Malaysia Weekly, on June 1, 2020 - June 07, 2020.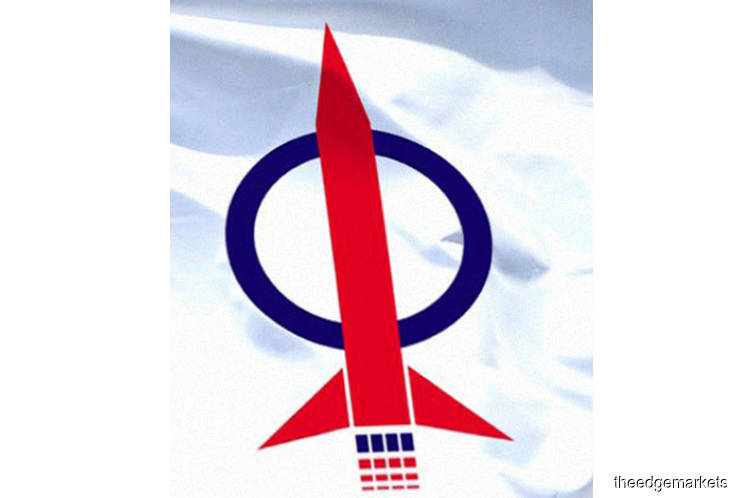 THE international community has expressed grave concern over China's proposed national security law for Hong Kong. They see it as a "comprehensive assault on Hong Kong's rights and freedoms" which "cannot be tolerated".
That is the message of an international memorandum against China's move signed by 233 parliamentarians and policymakers from 26 countries. One of the signatories is Klang Member of Parliament (MP) Charles Santiago, who is from the Democratic Action Party (DAP).
This was enough for the Malaysian Chinese Association (MCA) to jump up and launch an attack on its rival. "We want the DAP to state categorically whether it has the same position as the MP from Klang," MCA central committee member Datuk Chew Kok Woh was quoted as saying by The Star.
Although Chew acknowledged that Charles signed the memorandum as chairman of the Asean Parliamentarians for Human Rights network, "he is still a DAP MP".
He deemed it "disgraceful" of Charles to join Western lawmakers and politicians in criticising China and defended Beijing's right to introduce any laws it wanted, as Hong Kong is part of China. Thus, Chew said, it is not for any Western country to meddle in its internal affairs.
It is easy to see where the MCA is going with this. A former schoolmate, who is apolitical in outlook and, incidentally, is Chinese, says, "It's just a trap. If DAP supports the security law, MCA will accuse the party of being pro-communist. If it's against the law, they will say DAP is anti-China and this will affect the government-to-government relationship".
Charles has defended his right to express his own opinion. He makes a further point: "I am also against the thwarting of Hong Kong's judicial system as the new laws drafted by China could see trials being conducted behind closed doors".
Several China watchers I spoke to say that to understand modern China, one needs to look at "the 'Chineseness' side as well as the communist side". The two aspects always go hand-in-hand in China's domestic and international actions, but are present in varying ratios.
They say the Chineseness aspect is inherent in most ethnic Chinese — they are pragmatic, adaptable to all kinds of conditions and requirements and determined to achieve prosperity, while the communist aspect of China is ruthless and operates with an ends-justify-the-means, winner-takes-all mentality.
"During the Deng Xiaoping era and also that of Jiang Zemin, the Chineseness aspect took precedence. That's why we saw a pragmatic China, low key on the global stage and putting priority on improving prosperity," says one China observer.
But now, he says, under Xi Jinping, the communist side reigns supreme — autocratic, suppressing dissent and curbing democratic freedoms. Total control is the order of the day, completely overshadowing the Chineseness aspect, just like it was during the days of Mao Zedong.
Hong Kong was stunned when China announced that it would impose the national security law on the city to prohibit what Beijing sees as "secession, subversion, terrorism, any behaviour that gravely threatens national security and foreign interference".
Many people in Hong Kong, particularly pro-democracy activists, are worried that China could set up its own institutions or introduce its own law enforcement agencies alongside Hong Kong's.
They say China's move is tantamount to a breach of the handover agreement of 1984 between the UK and China, based on the principle of "one country, two systems". Under that pact, China agreed to protect democratic freedoms in Hong Kong, which are not enjoyed in any other part of mainland China. Many in Hong Kong now fear the loss of such freedoms.
Beijing has its own reasons for wanting to impose the law. One big question is whether Beijing has the authority or legitimacy to impose the law and whether the law can be passed by China's National People's Congress, bypassing the Hong Kong Legislative Assembly. There are many more such questions.
As this discussion is not about legal viewpoints on the security law, let us look instead at the issue of politicising situations for domestic purposes and for political mileage.
A political observer notes that Charles signed the memorandum to make a point about the human rights and democracy issue. "MCA is saying his action contravenes Malaysia's non-interference stand, which does not make sense as this is the Asean parliamentarians' stand.
"MCA's statement was merely to put Charles and the DAP at odds with the predominantly Chinese business sector as China is the largest trading partner".
Another observer says there has always been a lot of mudslinging between the MCA and DAP regarding Beijing affairs in the past. As for the current issue, he says MCA was quick to portray Charles' statement as showing that the DAP is interfering in Beijing's domestic affairs. He concurs with the view that by doing so, MCA is hoping that the local business community, which depends heavily on trade with China, will be angry with the DAP.
"Yet somehow, MCA officials did not seem to mind that Wisma Putra under the Perikatan Nasional government has remained silent on the proposed law, and if Charles' views are not in line with Malaysia's stand, then we also don't know [what] the MCA's stance is since Wisma Putra has not commented on the issue," says the observer.
The issue can be described as sticky for the government. Apart from its non-interference policy, Malaysia needs to maintain its balance on the global stage. It would not want to be seen as taking a different stance from the international community on human rights issues and at the same time, Putrajaya does not want to annoy Beijing.
For the moment, Malaysian officials are keeping their own counsel on the matter. Comments have been sought from Foreign Minister Datuk Seri Hishammuddin Hussein, but at press time, he had not responded.