This article first appeared in The Edge Malaysia Weekly, on July 15, 2019 - July 21, 2019.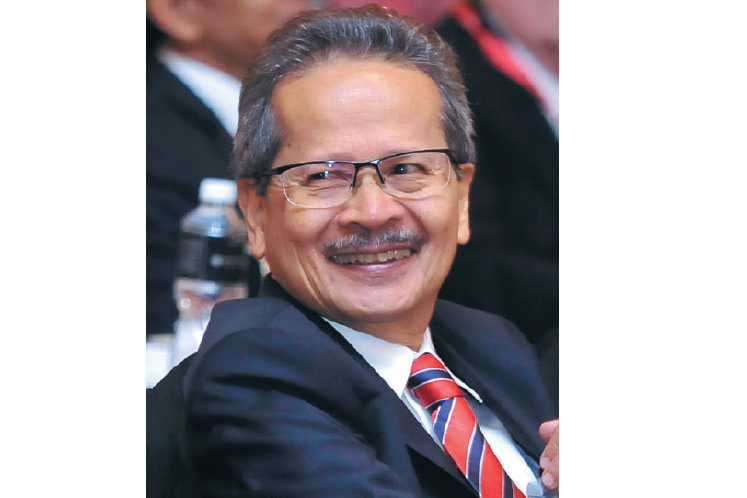 Tengku Mohd Azzman says the board has set a target of RM200 million in the first year.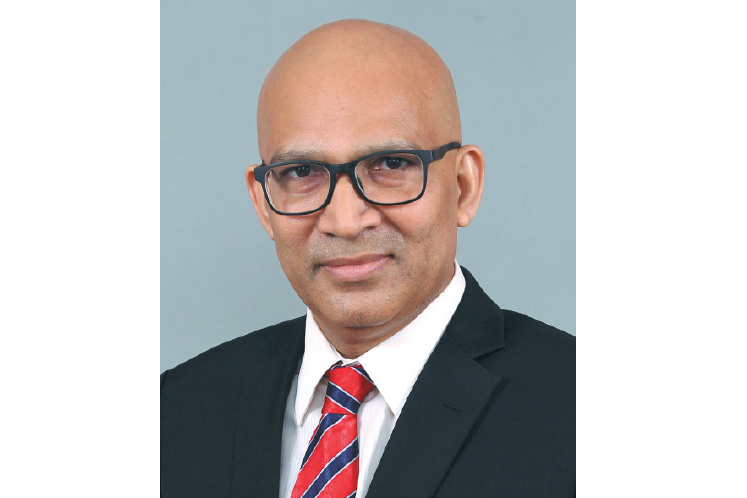 Aziz: The kitchen is only open on certain days due to the lack of funds.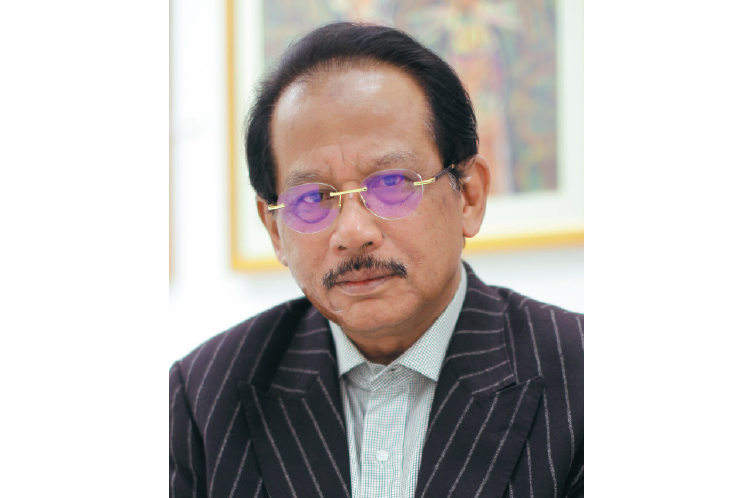 Nazri: It is high time that tertiary education institutions stand on their own feet and find other forms of funding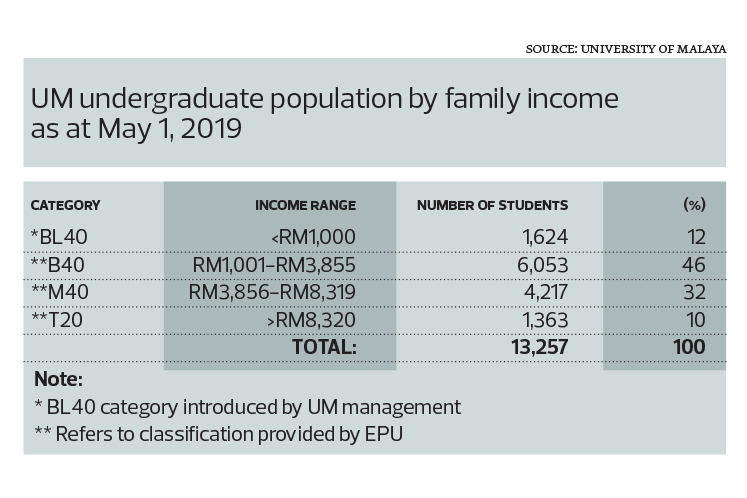 MUCH has already been said about university students surviving on one meal a day, but their hardship is just one factor in the fallout for public universities due to sharply shrinking budgets.
For University of Malaya (UM), which is one of the worst affected, its allocation from the government, its primary source of funding, amounted to RM405 million in Budget 2019, which was a 9% decrease year on year from RM445 million in 2018.
As its annual operating budget is over RM1 billion, the university has had to dip into its shrinking cash reserves, according to university authorities. But essential services are already being hit.
Among other things, its central kitchen, which provides basic meals of rice and curry to students on a shoestring budget, is now operating intermittently.
Faced with this dire situation, UM's governing board has activated a plan to overhaul its financing strategy. The funding crisis, say board members who spoke to The Edge, offers an opportunity to its alumni to jump-start a multibillion-ringgit endowment fund that it urgently needs.
At the launch of the fund recently, university chairman Tengku Mohd Azzman Shariffadeen Tengku Ibrahim said the board has set a target of RM200 million in the first year. The longer-term target is to reach RM10 billion over 15 years, which will enable part of the university's operating expenditure to be covered by the dividends.
UM is not alone in this predicament as the funding crunch is eroding core operations at all public universities. Since 2007, the allocation for the 20 public universities in the country has generally been declining and has impacted the quality of our higher learning institutions.
Part of the reason is to encourage universities to reduce their dependence on government funding. As it is, universities rely heavily on federal budget allocations for their operating expenditure, with very little generated from university fees and other sources. This made them complacent in the past, say industry observers, as there was little pressure for them to self-sustaining.
The federal budget allocation for public universities has shrunk significantly over the past several years. In 2017, the allocation was cut by nearly 20% to RM6.12 billion — a stark difference from the years before. In 2018, however, the drop was reversed with the allocation for public universities rising 10% to RM6.7 billion. For 2019, it was higher slightly, at RM6.8 billion.
According to UM board member Datuk Ahmad Nazri Abdullah, it is high time that tertiary education institutions stand on their own feet and find other forms of funding. He is part of a core group at the university that is driving the idea of setting up the University of Malaya Endowment Fund (UMEF).
Of the university's annual operating expenditure of RM1 billion, half a billion ringgit is just for emoluments, he says.
Zooming in on salaries, Ahmad Nazri says one professional chair is paid on average RM500,000 a year, with the amount increasing over time.
Taking this into account, he says the funding crisis faced by public universities has presented an opportunity for UM to mobilise its alumni to give back to society.
"The world's top universities have huge endowments. In contrast, UM has hardly any. As the allocation lessens each year, we have had to touch our reserves of RM1.2 billion and that already is depleting fast. How can we aspire to be a top-ranking university if we don't have the finances to improve the quality of education and research?" he says in a recent interview with The Edge.
To put things into perspective, Harvard University's endowment, deemed the largest in the world, stood at US$39.2 billion as at 2018. It made a return of 10%, with gains driven primarily by private equity and public equity exposure. The endowment also distributed more than US$1.8 billion towards the university's operating budget.
"Why don't we create an angel investor network?" Tengku Mohd Azzman said in his speech at the launch of the UM fund.
 "Also, research at UM is internationally recognised and a large amount of our works can be commercialised, especially innovations in potentially disrupting industries. This initiative can help improve the productivity and economic growth of the country while adding value and expanding opportunities for entrepreneurs,"  he added.
Ahmad Nazri agrees that the funding crisis definitely demands that UM overhauls its resource management. According to him, the university should relook its master plan in order to redesign the development of the campus over the next 50 years.
"We need to do this so we are able to maintain the campus well and also find ways to generate income from it. Other universities around the world, such as Harvard, have built communities and townships around their campuses that have benefited the school economically."
Adding to the urgency of this initiative is the plight of the B40 students, who make up about 60% of UM's population. The situation in other public universities is similar, with many students surviving on one meal a day.
Deputy vice-chancellor (student affairs) Professor Abdul Aziz Abdul Raman says this, in part, has to do with the fact that the university's central kitchen has cut back on its services due to lack of demand.
"The kitchen is only open on certain days due to the lack of funds. With more money, we can certainly run it every day and be able to feed the students consistently," he tells The Edge.
Abdul Aziz says the B40 students do not have enough pocket money, even with a scholarship from the government. About 65% of UM's 13,257 students are scholarship holders.
"For PTPTN holders, they get an average of RM3,000 a month for student fees and allowance. Previously, they were not getting the full amount, and even if they get the full amount, they would still be short of a few hundred needed for daily food expenses. So we try to help by giving out food coupons. We also provide work opportunities around the campus to support their finances," he says.
Abdul Aziz adds that reviewing the fee structure of the institution's 96 courses would not be feasible because as it is, UM charges only 6% of the actual course cost.
The primary goal of the proposed endowment is to stabilise the university's finances so that it can fulfil its basic function as a key centre for the nation's human capital development.
Ahmad Nazri says the first step is to enable students to acquire marketable skills so that B40 families can escape from the vicious cycle of poverty and get into a virtuous cycle of prosperity.
He hopes that UM's alumni, of which he is one, will be reminded of their obligation to repay society for the education that enabled them to change their lives.
"I was able to get myself and my family out of the vicious cycle, thanks to a scholarship and a good education. It is time for people like myself and those who have benefitted to give back where they can," he says.
Only when this need is met will it make sense to build UM's capability as a leading research university, as the leaders envisage. The university is currently ranked 70th in the world according to QS World Ranking 2020.
Ahmad Nazri says as the institution prepares for academic and financial autonomy, it will also need to take a look at restructuring the courses it provides to prepare students for a future without jobs. Inculcating values is also a top priority on the academic agenda as UM has commenced compulsory community project work for all students.
Raising the money will involve various challenges. A majority of the institution's over 200,000 alumni are in the civil service or are teachers, with a small percentage in the corporate sector.
While the mechanism is still being worked out, Abdul Aziz says if all of its alumni were to give RM10 a month, that would amount to RM24 million a year. "We cannot expect huge amounts from them but we would still like to tap their strength. Perhaps they can contribute their academic or professional expertise here," he says.