This article first appeared in The Edge Malaysia Weekly, on August 19, 2019 - August 25, 2019.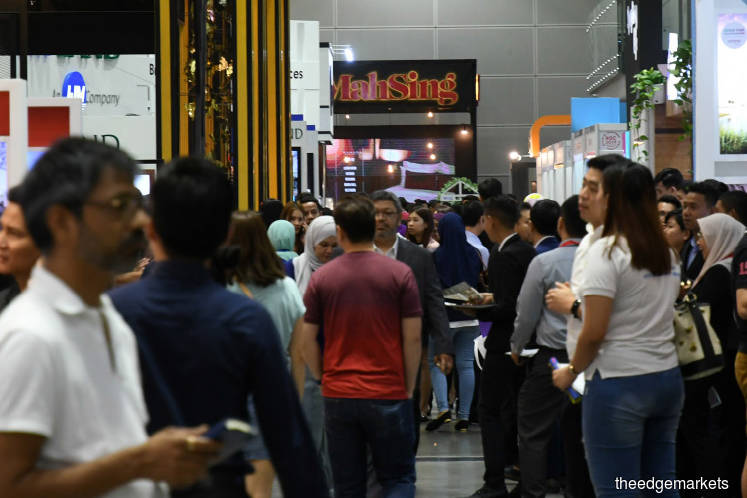 THERE was a post on Facebook recently that read: "There is lots of noise in Malaysia Baru." Apparently, it was referring to the current war of words among Malaysians about various issues that are affecting communal relations.
It must be admitted that there is much more freedom of speech now compared with the years under Barisan Nasional rule. Under Pakatan Harapan, everyone is relatively free to express their views, including BN leaders and supporters who gleefully utilise the space to hit out at Pakatan Harapan. Ironic but that is democracy, I suppose. So, it is good for the country.
Furthermore, the parties in Pakatan Harapan are exercising their right to disagree among themselves, openly for all to see. Now, with that come the problems.
Problem one: A substantial number of the rakyat are looking at issues from the racial and religious standpoint. I have written about this many times before but I will say it again all the same.
Here are the facts. Ever since Pakatan Harapan won GE14 last year, accusations that the Malays and Islam are under threat have intensified. The so-called reason is that Pakatan Harapan is controlled by the "anti-Malay, anti-Islam" DAP and the Malay-Muslim leaders in the coalition are supposedly subservient to the party. These accusations are being made until today.
A sizeable section of the Malay-Muslim community has been taken in by such racial and religious rhetoric. So, it is no big surprise that the anti-khat/jawi protest by the non-Malays, for instance, is seen as an attack on Islam, questioning Malay-Muslim rights and so on. Thus the vicious words used for all and sundry to hear and see.
Personally, I feel non-Malay concerns of being proselytised through the teaching of khat or Jawi are unfounded, which render the protests unnecessary. But I have been told that the concerns are more about the "fear of other things that would make their way into the system" and khat is only the beginning.
Columnist Lim Hong Siang posted on Facebook what is possibly on the minds of the Chinese, that is "when the Malays rejected ICERD, it was withdrawn, but when the Chinese rejected khat and Jawi, why didn't the government withdraw it?"
As Lim sees it, some Chinese feel that the Malays are imposing their power on the other communities.
And the Chinese are blaming Pakatan Harapan, in particular DAP, for being subservient to the Malays. So, we have a situation where the Malays and the non-Malays are blaming Pakatan Harapan.
And that is only with regard to khat and Jawi. We now see Pakatan Harapan facing public wrath over Islamic preacher Zakir Naik as well as the Lynas rare earths plant.
That brings us to problem two. Parties in the Pakatan Harapan coalition have always said no single party has a bigger say than the others — meaning they are equal and on the same level.
Thus, the parties have never shied away from criticising one another, even in the public sphere. And now with the spate of current issues in the news, they are voicing their reservations, concerns and criticisms openly.
Furthermore, they are appearing to question decisions made by Prime Minister Tun Dr Mahathir Mohamad, or his actions.
On the one hand, it is good to show that democracy is alive and kicking. Expectedly, however, Pakatan Harapan's opponents are exploiting the situation and painting the government as disunited and in disarray.
This, according to some analysts quoted by The Malay Mail Online, is a concern among the voters who see the disagreements as bickering, never mind the idea of agreeing to disagree.
Amanah's Mohamed Hanipa Maidin acknowledges that the voices of Umno and PAS are getting louder by the day, singing race and religious tunes and somehow managing to provoke certain elements in non-governmental organisations and even within Pakatan Harapan.
Bersatu, being a Malay-based party in the Pakatan Harapan fraternity, has found itself dragged into the "scary vocal competition as to who is the loudest in championing Malay-Muslim interests", says Hanipa.
In the process, he adds, some elements in Bersatu, perhaps unknowingly, seem to have succumbed to the harmful and dangerous narrative of Umno-PAS.
Hanipa did not name names. How­ever, Entrepreneur Development Minister Datuk Seri Mohd Redzuan Md Yusof, who is a Bersatu leader, claimed recently that Malays have compromised too much with "racists" and urged them "to rise up and defend Malay culture before it is destroyed".
To the Amanah man, Pakatan Harapan does not have to dance to the opposition's tune but should instead stick to implementing "a policy that promotes fairness and justice for all irrespective of race, creed and religion".
As far as government policies go, in terms of khat and Jawi, for example, several analysts feel the administration ought to have discussed these matters thoroughly and come up with a unanimous decision on them, lest the policies that are made public turn out to be explosive.
Political analyst Dr Ahmad Fauzi Abdul Hamid of Universiti Sains Malaysia says he appreciates Pakatan Harapan's members for being open and frank, and for even criticising the prime minister. He compares this with the political culture in the US, where fierce verbal assaults among members of the same party are tolerated.
"Yes, call a spade a spade but being Asian, we have our own culture. It's a matter of approach and style in giving criticism, especially among friends," he says.
Political analyst Dr Sivamurugan Pandian, also of USM, notes that "many are coming out and openly expressing their opinions and criticism, which can be interpreted as the voice of the party or seen as the official stand of the party" even though the remarks could well be made in a personal capacity.
He agrees that "things can get heated and could lead to a crisis of confidence and trust among party leaders unless the Pakatan Harapan presidential council imposes a gag order".
But I would say the possibility that a gag order would be imposed in the current situation is close to nil as freedom of expression is celebrated even if it can hurt the people who allowed it in the first place.
In Fauzi's words, freedom of expression takes getting used to.
Mohsin Abdullah is a contributing editor at The Edge. He has covered politics for more than four decades.