This article first appeared in The Edge Malaysia Weekly, on November 11, 2019 - November 17, 2019.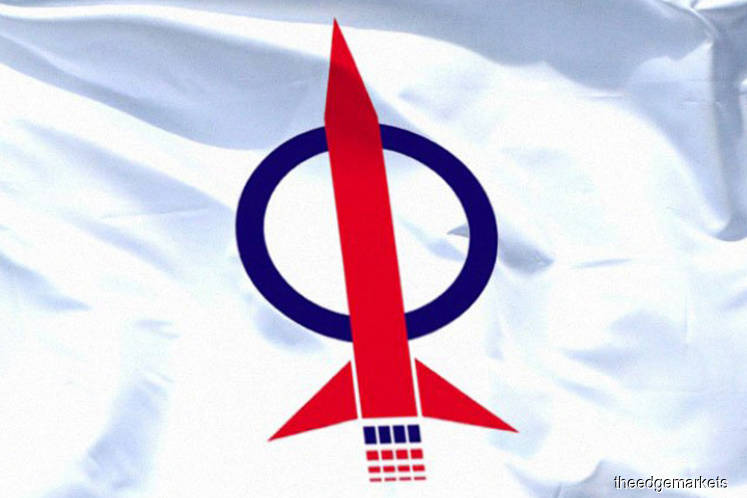 TO say that DAP is in a dilemma is a no-brainer. You don't have to be a political pundit to arrive at that. As some analysts and researchers say, DAP is at a crossroads.
Since becoming a part of the federal government, DAP's predicament is that it is accused by some sections of the Malay community of being "very Chinese" while some Chinese themselves say it is "not Chinese enough".
As for the negative Malay perception, DAP can thank the decades-long Barisan Nasional/Umno propaganda for it. And it has not stopped. Never mind that BN has lost power. Umno has got more ideas about racial and religious issues with its tie-up with PAS.
It is all an old story. The new story is about current political developments, for which DAP is facing all sorts of onslaughts even from within the ruling coalition. This has prompted Sin Chew Daily executive reporter E Met Yeat to say "who knows there is a meticulously designed plot that has to do with the power transition".
She was referring to two DAP assemblymen's alleged involvement in Liberation of Tamil Tigers Eelam activities and the Belt and Road Initiative comic controversy, which resulted in certain quarters calling for DAP to be banned.
The reporter also touched on DAP's spat with Bersatu following DAP leader Ronnie Liu's criticism of the party. "In the face of unprecedented challenges from within and without the coalition, what should the party do to get itself out of the doom of the country's political reality?
"Should it quit Pakatan Harapan (PH) and seek new partners to form an alliance or courageously fight for its own interest as it used to do in the past?"
As rightly pointed out by the reporter, "this will very much put the party leaders' wisdom to the test".
Yes, such questions are for the DAP leaders to answer. But I will say this much. I don't think DAP will entertain the thought of leaving PH. In fact, it would be foolish to do so. Not to mention bad, not only for the party but also for the Chinese community.
Leaving PH would be playing into the hands of its enemies, who would love to see it happen after having worked for it for ages.
As for the "suggestion" that DAP be forced or kicked out, I don't see that happening either. Booting out one's partner — one that is as formidable as DAP — is not a smart thing to do, to put it mildly.
A DAP insider tells me that there are people going round painting a picture depicting a so-called grassroots-versus-elite situation in the party, pointing to leaders who are now expressing what needs to be voiced out are those not in government. Hence, the grassroots-versus-elite narrative.
Unfortunately, DAP and PH, for that matter, are falling prey to the perception carved out by their enemies. They are seen as not managing the perception war. This is one area they need to work on as this war is shaking the trust of even PH supporters.
Take the recent so-called DAP-Bersatu spat, for example. DAP strategist Liew Chin Tong has admitted that there is disquiet within the party. He said PH opponents have created narratives meant to cause division and "even though the facts and truth are on our side, many still believe in narratives based on lies and fabrication".
In the case of the DAP-Bersatu tiff, it came to a point where DAP members view Bersatu as a foe while Bersatu members see DAP as a liability and so on. The fact is, said Liew, DAP needs Bersatu and Bersatu needs DAP. And that applies to all PH parties.
And Liew revealed that there are people within and without PH who want the coalition to pander to fringe demands of both Malay and non-Malay communities. He warned that such an approach would spell doom for the coalition and country.
As Liew saw it, moderation in communal relations is the only way forward for PH despite such demands.
The PH administration celebrated its 18th month in power a few days ago. And Prime Minister Tun Dr Mahathir Mohamad admitted that holding together the four parties plus one that make up his administration "has been a challenge".
"It is not easy. We have different ideas, but we'll stay together. We meet, representing five different parties. One of which is not even a member of the coalition," Mahathir was reported as telling reporters on the eve of PH's 18th month in power.
The one party that is not in the PH fold is Parti Warisan of Sabah. PH is made up of PKR, DAP, Amanah and Bersatu, the party Mahathir helms as chairman.
The prime minister brushed off talk that his government is divided. He acknowledged that there was an attempt by certain quarters to form an alternative government, saying that "they tried but it didn't happen".
Recently, it was reported that former Umno vice-president Datuk Seri Hishammuddin Hussein was working hand in hand with some leaders, including those from PH, in a plot to form a government without DAP and Amanah. Hishammuddin and those named have denied involvement in the alleged plot.
According to Mahathir, his Cabinet is functioning "as well as you can expect" despite being new and having different opinions.
"But we can sit together and we can decide by consensus," he said.
To the rakyat, that, to say the least, is reassuring.