This article first appeared in The Edge Malaysia Weekly, on September 16, 2019 - September 22, 2019.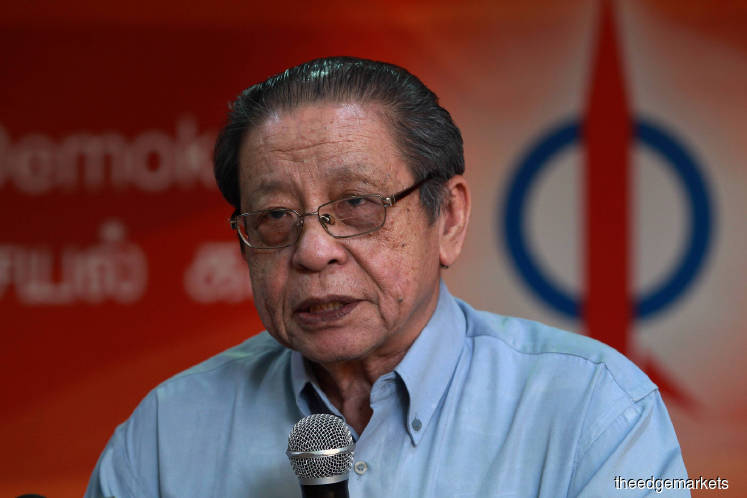 DAP stalwart Lim Kit Siang recently reiterated his concern over the widespread circulation of fake news and hate speech that is threatening to divide the nation.
"Spreading lies, falsehoods, fake news and hate speech to create racial and religious tension and conflagration is now regarded as the only way for thieves, kleptocrats and liars to recapture power in Malaysia," Lim was quoted as saying by Malaysiakini.
His son, Finance Minister Lim Guan Eng, is among the Pakatan Harapan leaders who have also spoken about the dangers of fake news, calling it the biggest threat faced by Pakatan Harapan. Many political pundits and analysts agree.
But the problem is many tend to fall hook, line and sinker for fake news, even when it is too good to be true or blatantly false. Why then believe such news? I do not have the answer. Could it be a case of people wanting to believe what they want to believe, to the extent of not only taking fake news as gospel truth but sharing it as well?
Said a media observer, "Real news should triumph over fake news. Currently, we are enjoying freedom of speech and expression. Fair comment and criticism are welcome, but fake news that have a negative impact on the economy and racial and religious incitement should not be tolerated."
The perpetrators, he said, must be apprehended and "government agencies, companies and others that are victims of fake news must report and sue the messengers". That would mean people who share fake news, even unknowingly, what more those who know it is fake news that they are helping to spread. Undeniably, people who love to forward fake news are as guilty as the ones who create it.
The move taken last week by the National Registration Department should be emulated by others. The NRD lodged a police report against several social media users whom it said had spread rumours that it had granted citizenship to Chinese nationals.
The social media posts featured blue Malaysian identity cards with pictures of alleged Chinese nationals. NRD director-general Datuk Ruslin Jusoh was quoted as saying that the information spread through social media is false and the NRD's report is to enable police to conduct a thorough investigation.
The posts have been circulating for a month and South China Morning Post quoted an expert as saying that it comes at a time when relations between Chinese and Malays "are at their lowest ebb".
As to why they were created and spread, well, we all have our opinions on it, don't we?
Datuk A Kadir Jasin, the prime minister's special media adviser, has warned that the problem of fake news on social media may take a dangerous turn should it remain unchecked. He was talking of the ill-effects on the nation, not only on the Pakatan Harapan government.
Hence, he sees an urgent need for the authorities to act decisively against those who misuse social media. Action ought to be taken, including arresting individuals for inflammatory posts online and closing down sites, he says.
Naturally, in the event that action is taken, the Pakatan Harapan government will be accused of going after its political foes. It will have to live with such accusations.
But the government had, much earlier, also pledged to allow the enforcement authorities to act independently and uphold the rule of law. Detractors will have a different take on the matter but we can argue about it till the cows come home.
The police have vowed to take action. Not too long ago, Inspector General of Police Datuk Seri Abdul Hamid Bador issued a warning that anyone found to be fanning racial sentiments and inciting religious sensitivities will be arrested without warning.
But can the fight against fake news be successful with the use of anti-fake news laws?
Recall that the BN government got the Anti-Fake News Act passed in parliament during its tenure. Many, including yours truly, were dead against the law as we felt that the government of the day could easily abuse it to keep a lid on all sorts of ills as well as to silence the people.
And when Pakatan Harapan swept into power, they promised to repeal the law, which made many, including yours truly, happy. Prime Minister Tun Dr Mahathir Mohamad said that when the country has laws that prevent people from airing their views, the fear is that the government itself may abuse these laws. That happened with the previous administration.
"We do not want any government, this one and the succeeding ones, to make use of the law for the government itself to create fake news in order to sustain itself," the prime minister was quoted as saying.
Therefore, the Mahathir administration tabled the Anti-Fake News (Repeal) Bill in the Dewan Rakyat. It was passed by the lower house but rejected by the BN-controlled Dewan Negara.
The government will resubmit it next month via the same process, that is, tabling in first in the Dewan Rakyat, followed by the Dewan Negara. According to Minister in the PM's Department Datuk Liew Vui Kong, a second rejection will not result in another failure. The bill will be sent to the Yang di-Pertuan Agong for royal assent.
Back to the earlier poser of whether we can fight fake news without an anti-fake news law.
Well, the prime minister, for one, believes that the government can handle the problem even when the Anti-Fake News Act is repealed.
"Of course fake news will be difficult to handle but we believe we can accept the challenge and we can handle it," he said.
It is true that we have enough laws to handle the situation. As the saying goes, there is more than one way to skin a cat.