This article first appeared in The Edge Malaysia Weekly, on August 19, 2019 - August 25, 2019.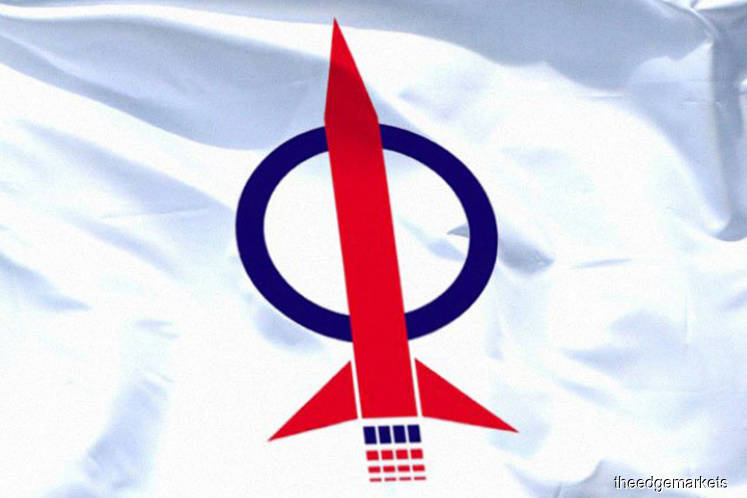 THE Lynas Advanced Materials Plant (LAMP) is back in the news again. The latest development in the eight-year-old saga is that Lynas Corp, the Australian company licensed during the Barisan Nasional's rule to process rare earth ores in the country, received a lifeline when the Pakatan Harapan government recently renewed its operating licence for six months, albeit with new conditions.
Those opposing Lynas see it as the prime minister's hint that the company may be allowed to continue operations beyond the six months. That remains to be seen, but they are angry even with the extension of the licence.
After all, PH, in its manifesto for the 14th general election, had pledged to halt mining operations and the storing of hazardous materials in Malaysia. And DAP was among those at the forefront of the Stop Lynas, Save Malaysia campaign.
Now the party is seen as not being able to do anything to stop Lynas. It is even accused of being too comfortable with Cabinet posts to fight the decision. And their voters are angry, not only in Kuantan (the plant is located at the Gebeng Industrial Estate nearby) but elsewhere as well.
True, Klang member of parliament Charles Santiago and Selangor state assemblyman Ronnie Liu, both of DAP, had spoken out strongly against the federal government's decision. In fact, both launched verbal attacks on the prime minister himself over the issue.
But DAP supporters appear to be not satisfied and are blaming the party.
Then, we have the khat and Jawi controversy. Supporters and even party grassroots members are venting their anger on the party for what they see as its inability to do anything to stop the Ministry of Education's policy move in the first place.
Worse still, members of the Chinese community are accusing DAP of agreeing to or supporting the teaching of khat and Jawi. Even party stalwart Lim Kit Siang was jeered in his own constituency of Iskandar Puteri because of the issue. This has never happened to Lim in his long political career. The veteran politician opined that DAP would lose the support of 30% to 40% of its voters if polls were called now. Long story short, the Chinese are accusing DAP of betraying them.
Now, apparently, there are calls for the party to quit PH, prompting Johor DAP chief Liew Chin Tong to say that "talk of DAP quitting PH at all costs is just going to destroy the fruits of democracy won on May 9, 2018, and to open the door for Umno and PAS to return to rule".
An interesting point to note is that according to Lim, one media report referred to him as a proponent of the introduction of khat and Jawi in Chinese and Tamil primary schools.
"Is it possible for any one person to assume such multiple and contradictory roles — on the one hand, out to eradicate Malay rights, culture and ethnicity on behalf of the Chinese, but on the other, out to betray Chinese language, education and culture allegedly at the behest of Malay interests?" asks Lim.
A political observer sums up DAP's predicament as follows: "Malay hegemony is part and parcel of Malaysia's politics and parties like DAP find it hard to break the hegemony."
Therefore, he says, the least DAP could do is to ensure that the hegemony allows some breathing space for non-Malays as well as non-conservative Malays. However, according to him, racial politics and pressure from Islamists have made the non-Malays "feel as if they are losing even that small breathing space".
Hence, he says, what is happening now is the venting of frustration and anger by non-Malays through some DAP leaders.
"Some see Tun (Dr Mahathir Mohamad) as being the same Umno-BN leader of the past," he adds.
But the political observer admits that "no doubt some DAP members and leaders can be as racial as their Malay counterparts, but if PH parties refuse to sit down and thrash out the issues over Jawi, unilateral conversions, Lynas and so on, things may look bleak for DAP".
As he sees it, racial politics, bad as it is, "is here to stay at least for now". That, he says, is the harsh reality that DAP has to accept "if it wants to be part of the government and to enable it to instil some progressive values in the government, from within, if it is possible at all".
Is that mere political speculation or is he right?