This article first appeared in The Edge Malaysia Weekly, on June 8, 2020 - June 14, 2020.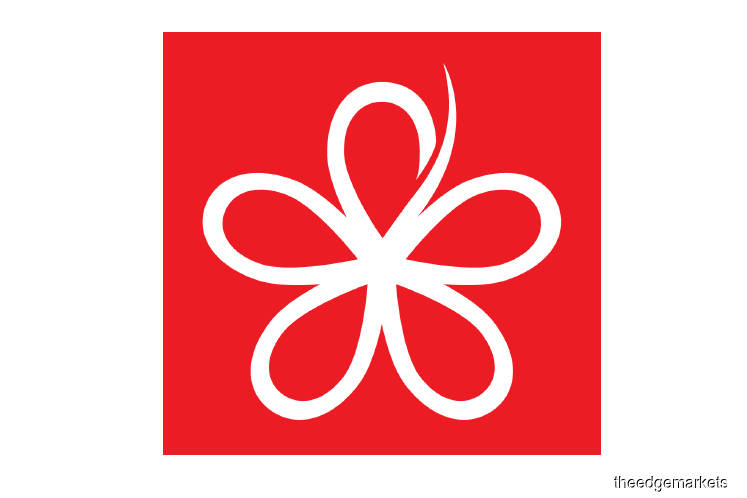 SO, the Bersatu supreme council finally met last Thursday night without the presence of Tun Dr Mahathir Mohamad and his son Datuk Seri Mukhriz Mahathir. However, four supreme council members aligned with Mahathir attended. All four walked out in disgust midway, obviously after heated arguments.
That provided the fireworks but, overall, the meeting chaired by Tan Sri Muhyiddin Yassin was an anti-climax.
The meeting, the first since Bersatu exited Pakatan Harapan in February's political coup, was held at a time when Muhyiddin and Bersatu itself was — and still is — in a precarious situation.
Hence, the general belief was that Bersatu's political survival, including the possibility of the party joining Umno, would be discussed at the meeting. That was the big story everybody had been expecting.
But according to a media statement issued the following morning by secretary-general Datuk Seri Hamzah Zainudin, the meeting was to affirm the "immediate termination" of the membership of Mahathir, Mukhriz and three other supreme council members aligned with the disputed chairman of Bersatu.
Thursday's meeting chaired by Muhyiddin also affirmed the decision for Bersatu to leave Pakatan Harapan to form the "Bersatu-led Perikatan Nasional" government.
This comes as no surprise to Ilham Centre head of research Associate Prof Yusri Ibrahim. He says there are many factors preventing Bersatu from joining Umno, at least for now. "If Bersatu decides to join Umno by dissolving the party, Mahathir and team may revive the party and if this happens, there will be leaders and ordinary members switching their allegiance to support Mahathir to relaunch the so-called original aspirations of Bersatu."
He concurs with political observers who say that a substantial number of current leaders — at the high and middle levels — would oppose the move for Bersatu to join Umno as they could be "eaten up" by the latter, given the culture and presence of so-called warlords in the party.
As Yusri sees it, Bersatu will not make a quick decision to join Umno, at least not during these trying times. Hamzah's statement, he says, seems to suggest that the issue of joining Umno is not the priority for now.
The priority now, apparently, is to make sure that Mahathir is out of Bersatu and that he stays out. This brings me to an episode that took place 33 years ago. It concerns a speech that Mahathir delivered in April 1987 at the closing of the Umno annual assembly which, I feel, stung many in the political fraternity — Umno, in particular.
It was not as if Mahathir had not made stinging remarks before. But this one, although not rousing, had that something extra special that I cannot explain even now.
Mahathir had just staved off the challenge from Tengku Razaleigh Hamzah for the Umno presidency. It had been a bruising battle.
The part of the speech I remember well was when Mahathir retold Aesop's fable of Androcles and the Lion to the Umno crowd.
After telling the story, he delivered his punchline. If I remember rightly, Mahathir said the tale was just a "kisah dongeng" or fable. In real life, he said, the lion would have attacked Androcles even though the man had once rescued the lion from pain by removing the thorn from its paw.
It was obvious Mahathir was referring to members of Umno whom he had helped in the past but had turned against him to side with Razaleigh during the party presidency contest.
Now, if there were an assembly for Bersatu — the party he formed to bring down Barisan Nasional — would Mahathir deliver a similar speech? I, for one, would not be surprised if he does.
It is no secret that Mahathir had handpicked many Bersatu members out of nowhere to be ministers, menteri besar and to fill other posts.
But the Bersatu folks that he had chosen were seen as underperformers, resulting in criticism against his Pakatan Harapan government for not being up to the mark.
And most of them have turned their backs on Mahathir now, having joined the current government.
Mahathir had big plans for Bersatu, wanting the party to be dominant in Pakatan Harapan. And Mahathir had always wanted Bersatu to replace Umno as the so-called guardian of the Malays. For that, Bersatu must be a party of the Malays — made up of Malays and supported by the community, pretty much like Umno during its golden era.
But that would take time. The Bersatu recruitment drive was moving along but at a slow pace. Hence, Umno leaders, in particular members of parliament, were allowed to come in. This was despite Mahathir himself saying that those who were taken in would be vetted thoroughly and must join Bersatu as individuals and not en bloc.
People who voted for Pakatan Harapan in the 14th general election were against the move, saying that they did not vote for change only for Umno to re-emerge in Bersatu.
But a Bersatu supreme council member had told me then that if Bersatu wanted to be a party of and for the Malays, it must be open to all Malays.
With Umno MPs resigning from their party to join Bersatu, an Umno exodus was expected. And at one point, it looked like the exodus was on. And the talk then was that Umno would be deregistered by the Registrar of Societies (RoS) for failing to hold its annual general meeting and other operational irregularities.
But the exodus did not take place and the RoS did not take action against Umno.
Now Bersatu is besieged with all sorts of problems.
The crux of the matter was highlighted by Mahathir ally, Dr Maszlee Malek, when he was asked where Bersatu would stand in the 15th general election, with Umno deciding to contest with PAS via Muafakat Nasional in all the seats that they had won in past elections.
"Not with Pakatan Harapan and not with Muafakat Nasional. We would become the most marginal third party facing two blocks, Pakatan Harapan and Muafakat Nasional, come GE15," Maszlee had said in a Facebook post. That would be true if Bersatu remains in its current state. So, the question is, will it remain in this situation?
Mahathir has reminded his party that he is still chairman of Bersatu. It is certain that he will fight on. On the other hand, Muhyiddin and his people see Mahathir and his team as not a part of Bersatu anymore and wants him stopped.
A day after the Bersatu meeting, Mahathir held a press conference alleging that the government is abusing its power by using agencies to pressure and harass the opposition, "like how it was during the days of Datuk Seri Najib Razak".
He cited the Malaysian Anti-Corruption Commission as one agency being used to put pressure on Bersatu — arresting and questioning some members of its youth wing aligned with him in investigating a case of cash that went missing from the home of former youth and sports minister Syed Saddiq Syed Abdul Rahman.
Mahathir vowed to expose at home and abroad the government's tactics in putting pressure on Bersatu and the opposition on the whole.
Last Friday morning, Bersatu MP for Alor Gajah Datuk Seri Mohd Redzuan Yusof, who is a full federal minister, called for an urgent press conference in the evening. A few weeks ago, he was said to have scheduled a press conference, fuelling talk that he was about to quit the government and the party. That press conference did not take place.
This time, his press conference was held as planned, during which he said he would continue to serve in Muhyiddin's Cabinet and "will not and will never resign". This press conference was held amid renewed speculation that he would quit.
A day earlier, Bersatu MP for Sri Gading Datuk Shahruddin Md Salleh quit his post as deputy minister in the Muhyiddin administration. However, he was reported to have said he will remain in Bersatu as a government backbencher.
Says a veteran newsman: "Bersatu is one confused and confusing party."
Mohsin Abdullah is a contributing editor at The Edge. He has covered politics for more than four decades.