This article first appeared in The Edge Malaysia Weekly, on January 7, 2019 - January 13, 2019.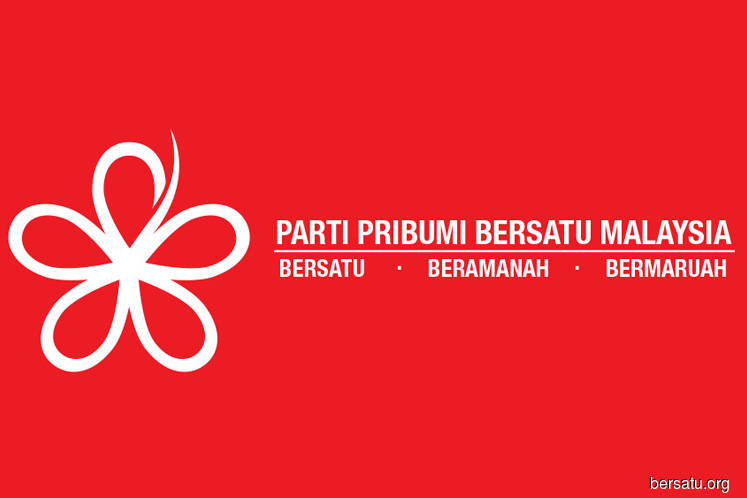 ONE of the biggest take­aways from the Parti Pribumi Bersatu Malaysia annual general meeting recently was the speech by its president Tan Sri Muhyiddin Yassin.
Bersatu, he said, will be devising a new bumiputera agenda that will truly help the Malays and bumiputeras economically.
While conceding that there were many initiatives to help the bumiputeras during the Barisan Nasional era, most of these, he added, failed to fulfil their objectives — hence, the need for Bersatu's agenda.
But two days later, Datuk Seri Mohamad Hasan, the Umno deputy president carrying out the duties of the president, was reported to have said his party must reinvent itself to champion all races, not just Malays. I can't say for sure if that was a direct response to Bersatu's plan.
Anyhow, doesn't that put Bersatu in a spot, being seen as taking a step back in New Malaysia by wanting to develop a bumiputera agenda when Umno, of all parties, wants to be one that caters for all?
Apparently not, judging by what Muhyiddin went on to say. According to him, Bersatu's agenda will be based on the concept of "equitable shared prosperity" and that no group will be left behind. In short, it will also take care of the interests of non-bumiputeras.
Fine. But didn't BN make similar promises when it was in power for decades? In fact, it even claimed to have agendas aimed at taking care of everybody — Malays as well as non-Malays. And we all know what that was all about, eventually leading to the historic 14th general election.
However, Muhyiddin has vowed to push for Bersatu's bumiputera agenda to become a core policy for Pakatan Harapan that is accepted by the Cabinet as a national agenda.
That should be good — a national agenda, as I see it, is an agenda for all.
But despite that, former Johor DAP leader Dr Boo Cheng Hau came out against it. I don't know if he is aware of the Bersatu president's assurance that the agenda will take care of non-Malay interests as well. Nevertheless, Boo accused Bersatu of "resurrecting Umno practices".
Bersatu's proposal has put DAP, its ally in the Pakatan Harapan coalition, in a spot as well.
MCA Youth chair Nicole Wong was quick to pounce, demanding that DAP leaders make it clear whether the New Malaysia propagated by party veteran Lim Kit Siang included the new bumiputera agenda proposed by Bersatu.
That's the political talk.
What about the economics of it? What can or should be expected from Bersatu's bumiputera agenda?
Economist Dr Irwan Ariffin, for one, would like to see a different approach being taken, that is, the agenda must be fair, and seen to be fair, to all.
To him, while it may be the privilege of the bumiputeras to receive assistance from the government, they should be aware that they are responsible for ensuring the aid is utilised in the right way, and without harming others.
From an Islamic point of view, according to Irwan, the abuse of privilege is condemned by God. That is the receivers' end of the bargain, so to speak.
As for the providers, which is the government, he feels affirmative action policies should prioritise sectors that have large multiplier effects. In other words, the benefits from such assistance should be spread out to the public and not just be limited to the recipients.
He would like to see sectors that empower bumiputeras at large to be competitive and create healthy competition. These sectors should be developed further by diminishing the influence of intermediaries and rent-seekers.
"Hence, such affirmative policies will not be seen to be benefiting certain groups of bumiputeras but the entire society," says Irwan. Further, any action that may create another class of monopolistic bumiputeras should be avoided "at all cost as the benefits from such policies would be limited to them only".
I conclude by stating the obvious — whatever the approach, political will is of utmost importance.
The onus is on Bersatu to enhance the political will to fulfil its promise of a bumiputera agenda based on equitable shared prosperity, one that will not allow any group to be left behind — a truly national agenda as envisaged by its party president.
Mohsin Abdullah is contributing editor at The Edge. He has covered politics for four decades.
Save by subscribing to us for your print and/or digital copy.
P/S: The Edge is also available on Apple's AppStore and Androids' Google Play.