This article first appeared in The Edge Malaysia Weekly, on March 16, 2020 - March 22, 2020.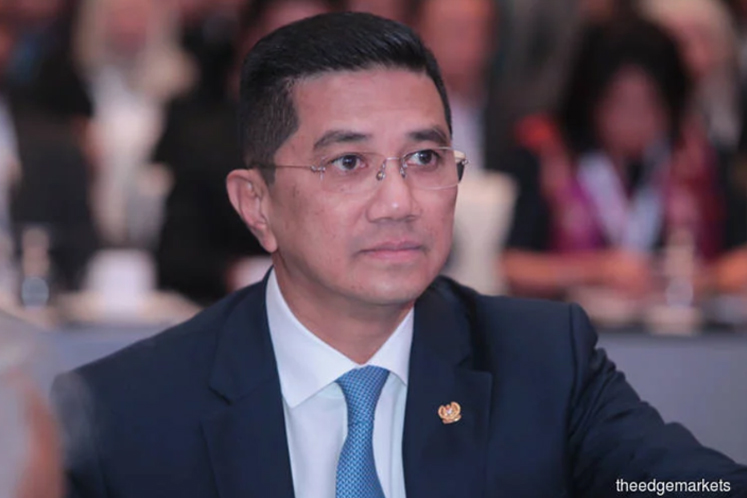 DATUK Seri Azmin Ali is settling down nicely in Tan Sri Muhyiddin Yassin's administration. So too the other 10 former PKR MPs who defected along with him. All but one are now either a minister or deputy ministers in the new government. The odd one out is Batu Pahat MP Mohd Rashid Hasnon, who is already deputy speaker of the Dewan Rakyat.
The big question is (I'll leave the bigger questions for later), what is the fate of those who were aligned to Team Azmin and are now still in PKR, in particular his non-Malay allies in the party?
We know that party vice-president Tian Chua was manhandled by a group of alleged PKR members who accused him of being a traitor to the party. He was an ally of Azmin when the former PKR deputy president was waging war with party president Datuk Seri Anwar Ibrahim. Tian Chua is one of the biggest names among Azmin's non-Malay supporters who are still in PKR.
We are hearing of calls within the party for the leadership to kick out "traitors" (regardless whether they are Malays or non-Malays), in an apparent reference to people linked to Azmin. In other words, they want a big purge. Anwar's response is that supporters of Azmin are innocent as they were not aware of any conspiracy to topple the Pakatan Harapan government and are "feeling betrayed".
As Anwar sees it, PKR is intact despite the defections, and all of its MPs, state assemblymen and the entire leadership "are still here".
But an Azmin ally, Dr Afif Bahardin, recently quit the Penang state exco, alleging that he was asked to do so by his own party at the state and federal levels. He remains a party member, though.
However, another Azmin ally, Selangor Menteri Besar Datuk Seri Amirudin Shaari has pledged to support PH, claiming his loyalty lies with "PKR, not Azmin".
Despite that, there are calls, especially among PKR grassroots, for a big purge for fear of Trojan horses in the party waiting for the right time to strike. Whether their fear is justified, it is for Anwar and Co to deal with.
But PKR leaders and ordinary members (but especially the leaders) who were Azmin allies — or are still perceived as that — are in a spot, to put it mildly.
Now, on to the bigger question — has Azmin abandoned them, especially the non-Malay leaders who were in his so-called cartel when he was in PKR? Considering also that all the people Azmin has taken along with him so far are Malays and bumiputera and all have been rewarded by the new government.
Or could it be that it is his allies, especially the non-Malay leaders in PKR, who have given up on him?
According to a political observer, the situation is still very volatile, hence, "we really can't say who is abandoning whom. Azmin proved to PKR supporters that those who followed him got posts in the new government. All these are not sustainable in the long term".
For Tian Chua, he and "those labelled Azmin's allies, mostly choose to stay with PKR because of the history of the struggle",  said the former Batu MP, "furthermore, we believe that a multiracial party like PKR is still relevant and a good platform for Malaysia's pluralistic political landscape."
On to another big question — what is Azmin doing about it? Already, his detractors accuse him of "treachery in plotting the downfall of a democratically elected government and replacing it with a back-door one". If that is not bad enough, can he afford to be accused of abandoning the PKR people who had given all their support to him? Is that another betrayal?
Perhaps he should have joined Gerakan and brought along all his loyalists, as had been speculated earlier. That would have saved him from this predicament. Gerakan's multiracial makeup was said to have been ideal to accommodate Team Azmin, comprising members of the various communities.
That did not happen. So what's the plan, if he has one?
A source in Azmin's team says there are plans for a "new setting which is needing some time to work out". This may take the form of a new multiracial party, but he would not say more.
Arguably, a multiracial party makes sense at a time when the Muhyiddin government is being criticised for being overwhelmingly Malay.
However, on Wednesday, Muhyiddin announced that Azmin, along with the 10 ex-PKR leaders, had officially joined Bersatu.
So, does that make the idea of forming a new multiracial party a stillborn one?