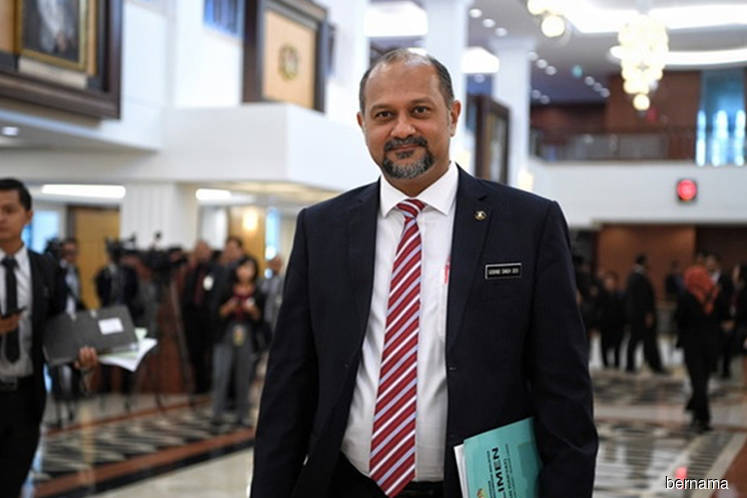 KUALA LUMPUR (Aug 20): Political parties should stay away from owning media companies in order to strengthen the quality of journalism in Malaysia, according to Minister of Communications and Multimedia Gobind Singh Deo.
"I have always been clear on this — we should avoid ownership of media by political parties but of course the decision to outlaw it has to be decided by this government," he said during his opening remarks at the Think Media with Google — News Publisher and Advertiser Summit here today.
Gobind said the current government is committed to support and cooperate with all stakeholders to ensure a more conducive environment for media practitioners.
"As the government that respects freedom of information and expression, we not only expect high standards from all vested interest stakeholders, but it must come with a heavy responsibility to propagate credible news and information," he said.
During his speech, Gobind also defended the government's move to repeal the Anti-Fake News Act as he believes the previous government's timing and haste in passing the bill prior to the 14th general election was highly suspicious and led to speculations that the now repealed law was just a tool to be used against the then opposition coalition.
"For example — the 1MDB (1Malaysia Development Bhd) issue — it was something that was repeatedly played down by the then Malaysian government. Lawsuits were also filed against parliamentarians who spoke up. Websites and Facebook pages were set up to propagate pro Barisan Nasional agenda and to incite hate and ill will against the then opposition," he explained.
Though the Anti-Fake News Act has been set aside, Gobind acknowledged the fact that the proliferation of fake news and misinformation is an important issue that must be addressed.
"We intend to have exhaustive dialogues and engagements with all stakeholders in order to combat this problem more effectively here in Malaysia," he said.
Gobind also reiterated the government's commitment to repeal the Sedition Act and amend the Communications and Multimedia Act (CMA) as he believes that some of the provisions in these laws are too vague and can be exploited.
"My ministry is in the process of proposing amendments to some of the provisions in the CMA. Section 233, for example, says that it is a crime to disseminate material that is deemed offensive, but what is offensive? And to which parties it applies is highly debatable and ambiguous," he added.