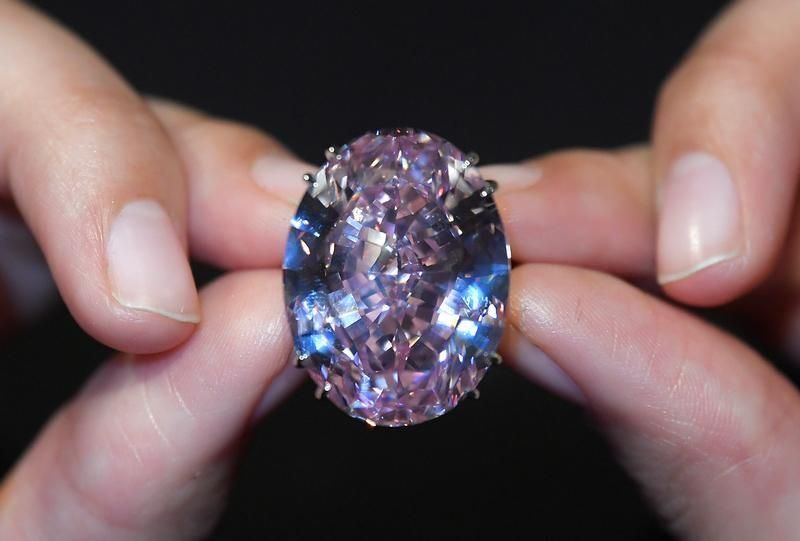 KUALA LUMPUR: Money trail shows that funds from 1Malaysia Development Bhd (1MDB) were used to buy the US$23 million pink diamond, which Datin Rosmah Mansor claimed that she did not own.
In a statement today, the police said that the money trail has shown that the 22-carat stone was purchased  from a jewellery dealer in New York with the money siphoned out from the controversial 1MDB, in which former Prime Minister Datuk Seri Najib Razak was the chairman of the advisory committee.
"Although the pink diamond was not found during the police raid, there is evidence gathered that clearly showed the existence of the purchase transaction," said the statement.  
Najib, the spouse of Rosmah, is currently charged with money laundering and corruption related to 1MDB and its former subsidiary SCR International Sdn Bhd.  Najib's SRC trial will continue this coming Monday.
Meanwhile, Rosmah was slapped with an additional charge in the Sessions Court last Wednesday for receiving a bribe of RM5 million in connection with the implementation of the solar hybrid system project for rural schools in Sarawak. Rosmah pleaded not guilty to the charge.
She told the media last Wednesday that she was glad that the truth was out about her alleged purchase of a 22-carat pink diamond pendant.
At the Kuala Lumpur Courts Complex, Rosmah, 67, said she had been telling the truth but was disappointed that many people believed the slanders against her.
"We have already explained many times before — even two years [ago] we bothered to explain. But people chose to listen to all the lies, to all the untrue stories that were being spread about me and my husband. So we just have got to go through it and unfortunately the people suffer because of all this, because you all chose to believe in lies. Maybe lies are more interesting.
"I know that I have to go through it because I am the leader's wife so I've been dragged into all this. But for whatever it is, I'm happy and I'm glad and I thank God that the truth has come out. This is only one of them (the allegations against her)," said Rosmah as she was leaving the courts complex last week.
Rosmah was responding to the remark made by Deputy Finance Minister Datuk Amiruddin Hamzah that the purchase of the precious stone did not take place in Malaysia, although the sales agent had brought the diamond into the country and taken it out again.