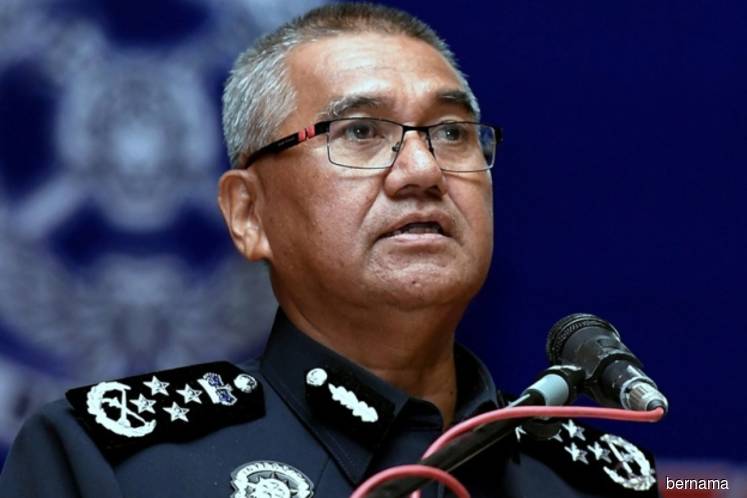 KUALA LUMPUR (March 6): The Royal Malaysia Police (PDRM) have presented several proposals on the decision to formulate, abolish, update and amend more than 100 legislations in the coming Parliamentary session on Monday.
The Inspector-General of Police Tan Sri Mohamad Fuzi Harun said they were submitted in written as well as verbal forms through a special committee set up by PDRM six months ago.
The committee comprised senior officers, legal officers, the rank and file as well as State police chiefs and retired policemen, he told a media conference after presenting Excellent Service Awards at the Senior Officers' Mess in Bukit Aman here.
In January, Minister in the Prime Minister's Department (Law), Datuk Liew Vui Keong announced that more than 100 legislations would be formulated, amended, updated or abolished
Apart from that, Mohamad Fuzi said PDRM also proposed to the Government to pay attention to the welfare issues of officers and personnel.
Among the list of legislations concerned are the Dangerous Drugs Act 1952, Security Offences (Special Measures) Act 2012, Prevention of Crime Act 1959, Prevention of Terrorism Act 2015, Sedition Act 1948, Printing Presses and Publication Act 1984 and the Peaceful Assembly Act 2012.        
Other legislations include the Communications and Multimedia Commission Act 1998, Communications and Multimedia Act 1998, Employment Act 1955, Universities and University Colleges Act 1971, Sexual Harrassment Bill, Child Act 2001 and Child Care Centre Act 1984.