This article first appeared in The Edge Financial Daily, on March 30, 2020.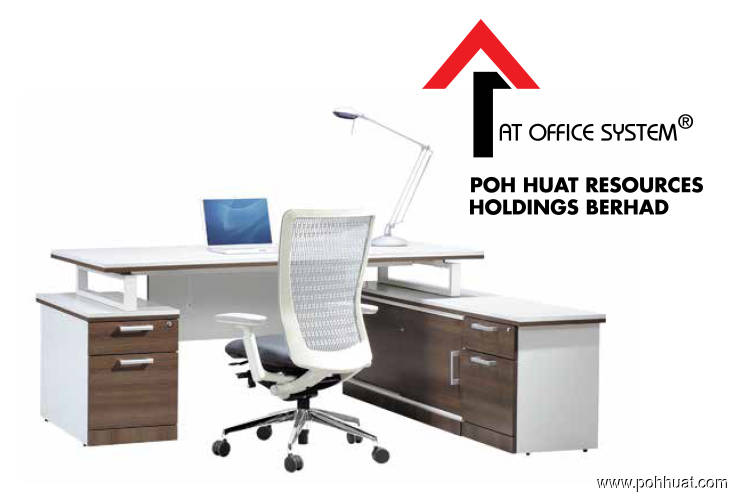 Poh Huat Resources Holdings Bhd
(March 27, 79.5 sen)
Downgrade to sell with a lower target price of 62 sen: Poh Huat Resources Holdings Bhd's first quarter of financial year 2020 (1QFY20) revenue declined by 4.2% year-on-year (y-o-y) to RM188.8 million, mainly due to lower contribution from the Vietnam segment (-16.7% y-o-y due to the longer Lunar New Year celebration and more lower-margin products in the mix) but this was partially mitigated by an increase in contribution from the Malaysian segment (+10.7% y-o-y on the back of higher orders for panel-based bedroom sets from the US market and stable office furniture set shipments). The earnings before interest, taxes, depreciation, and amortisation (Ebitda) margin declined by 1.4 percentage points (ppts) y-o-y to 8.9%, partly due to higher operating expenditure (attributable to the Malaysian segment's higher use of subcontracted furniture parts and complementary finished items which are costlier, as well as higher labour costs). Poh Huat recorded a lower 1QFY20 core net profit of RM12 million, a 21.9% decline y-o-y. The results are broadly in line with consensus and our forecast, accounting for 22% and 23% of the consensus and our previous FY20 core earnings forecasts. Poh Huat declared a one sen dividend for the quarter.
Poh Huat's 1QFY20 revenue fell by 1.7% quarter-on-quarter (q-o-q) to RM188.8 million due to lower contribution from the Vietnam segment (-12.7% q-o-q to RM89.3 million) that was partially mitigated by higher sales from the Malaysia segment (+10.8% to RM99.5 million). The Ebitda margin also narrowed on a q-o-q basis by 2.8 ppts due to: i) increased purchases of furniture parts by both the Malaysian and Vietnam segments; and ii) higher labour costs.
We view 2020 to be a challenging year for all industries including the furniture industry. The Covid-19 outbreak, which has now become a pandemic, is proving to be a large bane to the economy by causing countries to close borders and creating supply chain disruptions, in addition to Malaysia's own movement control order (MCO) to curb the spread of the disease. The MCO has pushed a lot of businesses to shut down their operations temporarily, including Poh Huat's Malaysian operation. — Affin Hwang Capital, March 27