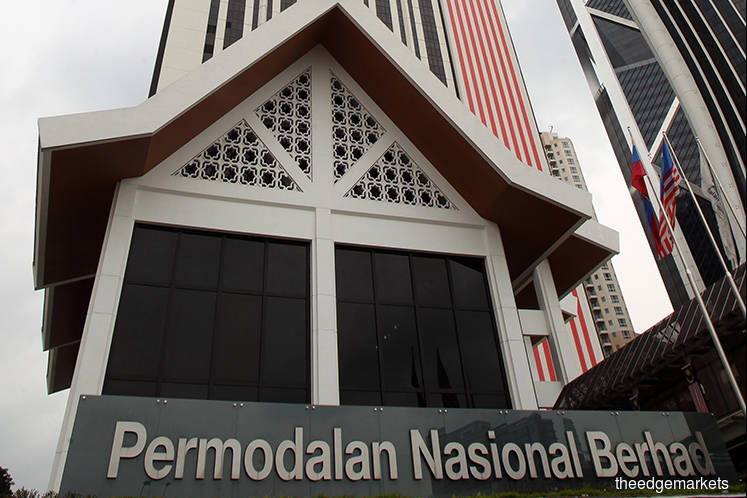 KUALA LUMPUR (March 22): Permodalan Nasional Bhd (PNB) said its board of directors has neither approved nor considered any exchangeable bond programme.
"PNB always continually assesses and examines the various means and methods to raise capital for our domestic and global investment activities, including debt instruments such as term loans, sukuk and exchangeable bonds.
"However, for clarity purposes, to date the PNB board of directors has not approved nor considered any exchangeable bond programme to be issued by PNB," it said in a statement today.
The statement is in response to an article by Bloomberg which reported that PNB, the country's biggest asset management company, is considering its first sale of exchangeable bonds.
Quoting a representative of PNB, Bloomberg reported that the fund is exploring the possibility of offering exchangeable bonds or notes backed by shares in a listed company to raise capital in foreign currencies to boost overseas investments.
Bloomberg added that PNB had recently asked investment banks to submit proposals for the potential deal, although the fund has not made a final decision on what the underlying stock would be.
The news report raises concerns that PNB would be charging its assets, namely equities that it has invested with the money from unitholders, for the issue of exchangeable bonds given that exchangeable bondholders could redeem the debt papers for shares.
To clear the air, PNB stressed that any speculation on the matter is unnecessary and concerns regarding the charging of its unit trust assets are "unfounded".
It reiterated that PNB is always guided by its mandate in its investment decisions and is committed to the highest standards of probity and integrity.
Meanwhile, PNB pointed out such existing or future borrowings if undertaken will only apply to its proprietary portfolio and do not involve its unit trust funds, which are segregated and distinct from its proprietary fund.
"The operations and investments of the unit trust funds such as Amanah Saham Bumiputera and Amanah Saham Nasional are strictly regulated by the Securities Commission (SC) and under the rules of SC, no unit trust fund manager, including PNB, is allowed to undertake any borrowings for the funds or encumber the assets under these funds for any purpose," said PNB.