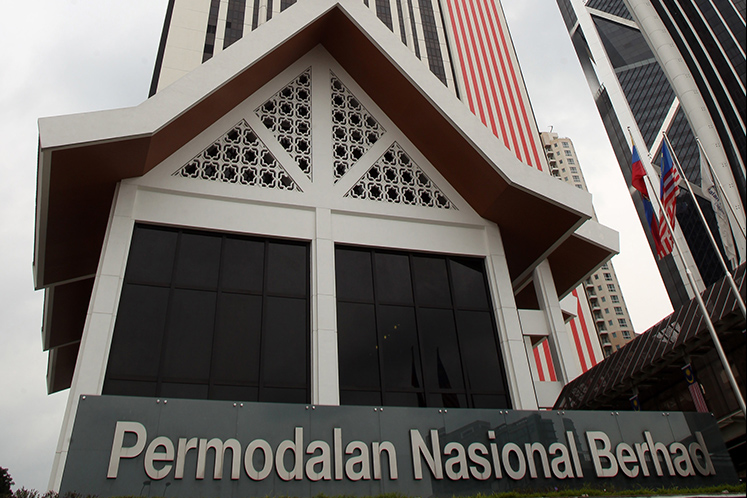 KUALA LUMPUR (May 4): Permodalan Nasional Bhd (PNB), whose net income fell 36.7% year-on-year in 2019 due to moderation in global economy amid geopolitical developments, expects to maintain competitive returns across its funds this year despite current turbulent conditions.
Its gross income in 2019 contracted by 25.6% to RM15.1 billion from RM20.3 billion a year earlier, and its net income fell to RM10.7 billion from RM16.9 billion. It disbursed RM13.2 billion in income distribution and bonuses to its unit holders in the year under review, 12% lower than the RM15 billion it paid out in 2018.
PNB group chairman Tan Sri Dr Zeti Akhtar Aziz acknowledged the challenges that have arisen given the weak market due to the Covid-19 pandemic, and said the fund's ability to perform will depend on several factors, namely the absence of another wave of the virus, the implementation of announced policies, the addressing of the issues related to SMEs and rising unemployment, and how quickly consumer spending would pick up.
"Of course, the performance of the companies that we are invested in is important. They are an important part of our effectiveness in being able to generate income and there are actions to be taken to raise the potential of these investments," she said during PNB's first-ever virtual press briefing today.
PNB president and group chief executive Jalil Rasheed said the environment is changing rapidly, and that "there will be weaker numbers ahead", as the fund is mindful that it will be recording weaker earnings this year, given the conditions.
This will impact PNB's income stream in terms of dividends from its portfolio companies, he said, but added that the fund is eyeing to enhance the potential of the companies under its portfolio through a proposed stewardship framework.
"The idea is to make these companies leaner with better capital management," he said.
While dividend income will likely be affected, Jalil stressed that PNB has consistently delivered competitive dividends for all of its 14 funds since its inception.
"We always strive to exceed the 12-month fixed deposit rate and have always maintained our conservative stance and to not take excessive risks," he said.
Diversification to continue
Given the challenging conditions, PNB will continue to diversify its asset base across a range of asset classes to avoid concentration risk, as the current weak global market has opened up opportunities for acquisition of quality stocks at cheaper valuations.
Jalil said global conditions have not deterred the fund from investing overseas as PNB will continue to diversify across geographies as well, although it will have to keep an eye on the strength of the ringgit.
"We see opportunities in markets like this. What will determine our overseas deployment is the strength and weakness of the Malaysian ringgit. If it reaches a point where it becomes too expensive for us to deploy, we may have to slow down our deployment.
"We have done our analysis internally to determine the range at which we could further deploy funds into the international market and at which point we need to scale that back a bit," he said.
As at end-2019, PNB's global exposure stood at 8.5% versus 3.3% in the preceding year. The fund is targeting to increase this to 30% by 2022.
Of its global investments, 70% were public equity investments at end-2019, with 14% real estate, 4% private investments and 12% cash.
Diversification is also one of the key areas under its new "Focus 4" strategic plan for 2020 to 2022, which aims to streamline its previous initiatives under STRIVE-15, create value among its portfolio companies, and enhance risk management and organisational transformation.
AUM continued to grow in 2019
PNB's assets under management (AUM) continued to grow in 2019, despite the economic headwinds and geopolitical developments that resulted in a volatile and uncertain year.
Its AUM breached the RM300 billion mark to reach RM312 billion — compared with RM298.5 billion in 2018 — with units in circulation increasing by 73% to reach 254 billion as at end-2019.
With the RM13.2 billion payout it made last year, its cumulative income distribution stood at RM200 billion for all 14 funds since inception.