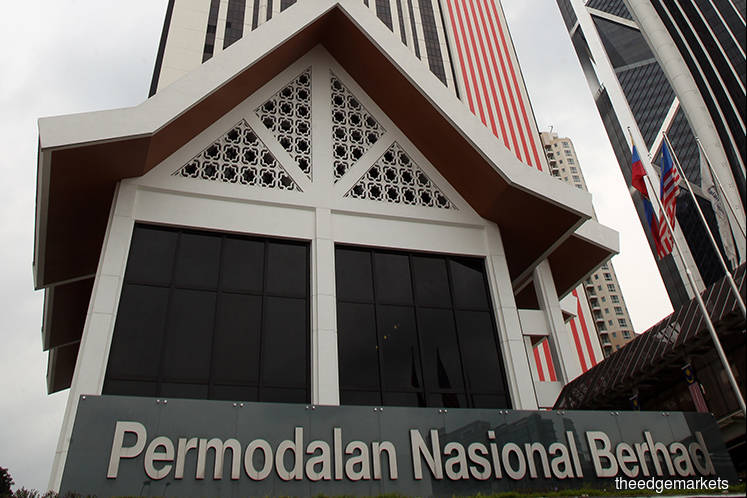 KUALA LUMPUR (Dec 18): Permodalan Nasional Bhd (PNB) has announced total distribution of 5.5 sen per unit for Amanah Saham Bumiputera (ASB) unitholders, comprising 5 sen distribution and a 0.5 sen bonus for the year ending Dec 31, 2019 (FY19).
The income distribution for the year is lower than last year's total distribution of seven sen per unit, comprising 6.5 sen distribution and a 0.5 sen bonus.
The total payout for income distribution will be RM9 billion, benefitting 10 million unit holders with 167.2 billion units held, bringing the fund's total cumulative income distribution and bonus to RM152 billion to date, since its inception in 1990.
Amanah Saham Nasional Bhd (ASNB), PNB's wholly-owned unit trust company, also announced an income distribution of 2.75 sen per unit for its variable price fund Amanah Saham Nasional (ASN) for FY19, reflecting a dividend yield of 4.4% based on the net asset value of the fund as at Dec 16, 2019.
PNB chairman Tan Sri Zeti Akhtar Aziz said 2019 was a challenging year for businesses in general, amid external challenges and slowing global growth.
"As a result of financial market volatility and the ongoing US-China trade tensions, with the subsequent slowdown in global trade weighing on external demand and export performance in regional markets, the market environment has become much more challenging in 2019.
"Notwithstanding this, ASB was able to deliver a total income distribution of RM9 billion in FY19 out of its realised gains buffered by its increasing international investments as planned under PNB's Strategic Asset Allocation framework," she said at a press conference today.
For the first 11 months of the year, PNB's total assets under management (AUM) grew 5.7% year-on-year to RM311.9 billion, while its pro forma net income stood at RM10.7 billion.
Units in circulation grew 7.5% to 253.8 billion units across its 14 funds, with PNB recording a total payout of RM13.2 billion across all funds in 2019.
PNB's newly appointed group chief executive Jalil Rasheed pointed out that the fund had conducted a mid-term review of its five-year strategic plan, during the year, with the fund now looking to improve key focus areas, namely strategic asset allocation, optimal liquidity management, enterprise risk management and organisational transformation.
In terms of asset allocation, he said PNB will intensify efforts to diversify its investment portfolio, which include its strategy to increase global exposure.
"The diversification trend is towards greater global exposure. We have invested in real estate overseas, such as in the UK, and through real estate funds with assets in other parts of Europe and the US.
"We have also invested in private equity, although we do it through funds. We have also invested in real estate in Asia Pacific as well, including Australia," he said.