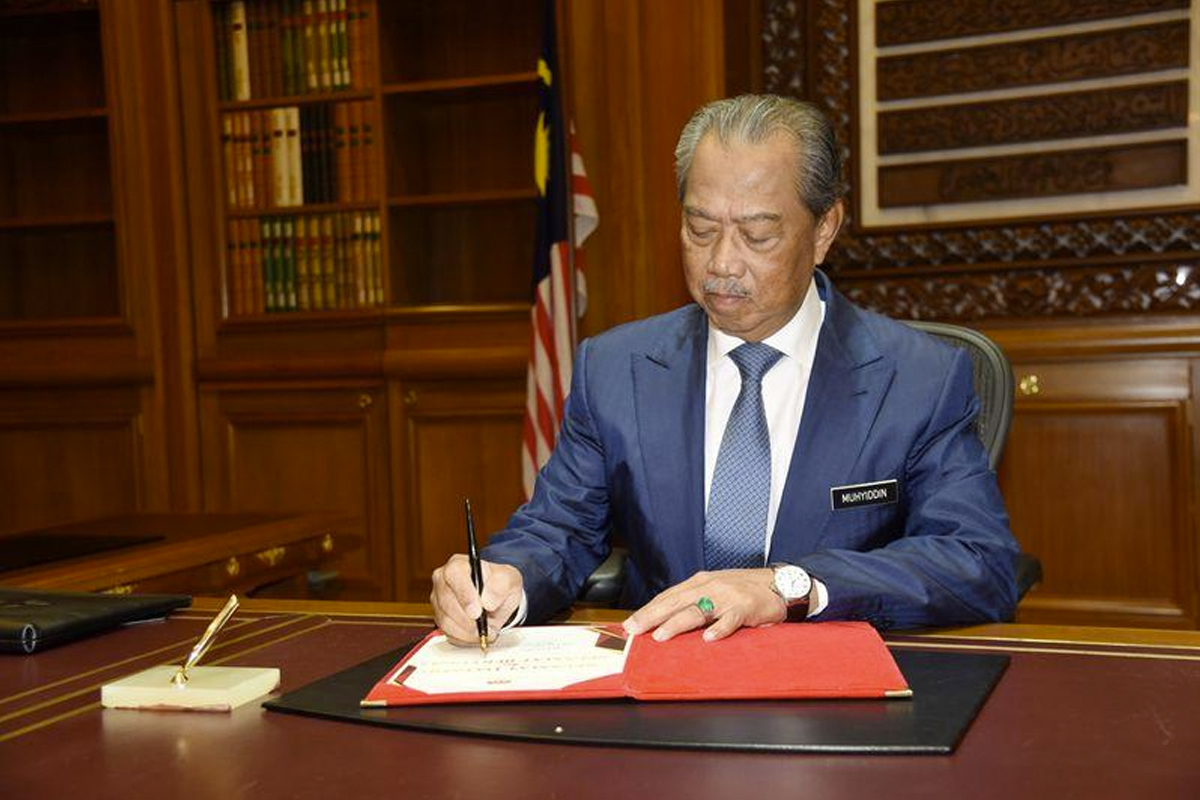 KUALA LUMPUR (Oct 5): Prime Minister Tan Sri Muhyiddin Yassin said he will be observing self-quarantine at home for a period of 14 days as advised by the Ministry of Health (MoH), after Minister in the Prime Minister's Office (Religious Affairs) Datuk Seri Dr Zulkifli Mohamad Al-Bakri had tested positive for Covid-19. 
In a statement today, Muhyiddin said he had chaired a National Security Council meeting on Saturday (Oct 3), which was attended by Dr Zulkifli. 
He said the minister is currently receiving treatment at a hospital in Seremban. 
"Based on the risk assessment by MoH, those that have been identified as close contacts during the meeting have been given a Home Surveillance and Observation (HSO) letter for 14 days from Oct 3, 2020, and have been ordered to wear surveillance bracelets. 
"Non-close contacts are also advised to undergo self-quarantine for 14 days from Oct 3 to Oct 16, 2020, and undertake self-health monitoring at home every day using the Home Assessment Tool in the MySejahtera application," said Muhyiddin. 
However, he said this will not disrupt the government's operations, adding that he will continue to work from home and will chair meetings via video conferencing. 
Muhyiddin said he has been doing swab tests every two weeks since April and had done three Covid-19 tests over the past three weeks, on Sept 22, 26 and 29, and the results were negative. 
Read also:
Religious Affairs Minister Zulkifli Mohamad confirms testing positive for Covid-19