This article first appeared in The Edge Financial Daily, on June 12, 2019.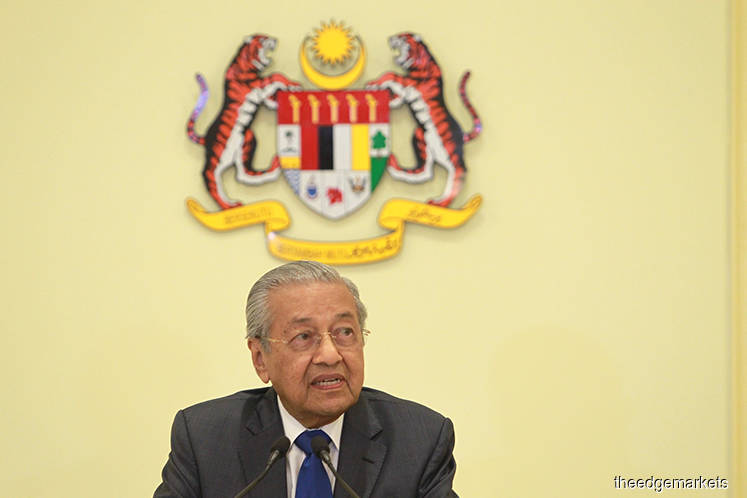 PUTRAJAYA: The government will stick to the "old idea" of referring to the premier's recommendation to appoint chiefs of key national bodies until Parliamentary Select Committees are able to take over the role legally, said Prime Minister Tun Dr Mahathir Mohamad.
"We intend to have Parliamentary Select Committees. But to do that, we have to change some provisions in the Federal Constitution. To change that, we need [a] two-thirds majority [in Dewan Rakyat]. And the government does not have a two-thirds majority," said Dr Mahathir.
"They (Parliamentary Select Committees) cannot function legally yet. So, at the moment, we [are using] the old idea of making the appointments — that is, the prime minister decides. The others can give their views," he added.
He was speaking to the press yesterday after the third meeting of the Economic Action Council here.
Questions have been raised about the manner in which lawyer and former PKR member Latheefa Koya was appointed to lead the Malaysian Anti-Corruption Commission (MACC) after the Prime Minister's Office announced her appointment earlier this month.
The Pakatan Harapan coalition, which Dr Mahathir chairs, promised during the last general election that all future appointments of key bodies such as the Human Rights Commission of Malaysia, Election Commission (EC) and MACC must go through respective Parliamentary Select Committees.
Dr Mahathir had previously confirmed that he did not consult the cabinet for Latheefa's appointment.
When asked yesterday if he consulted the cabinet for previous appointments — such as the appointment of lawyer Azhar Azizan Harun as EC chairman — Dr Mahathir diverted attention from the question and insisted that he is not required to consult the cabinet for appointments.
"I can ask for opinions on various people, and then I select based on the merits of the case," said Dr Mahathir.