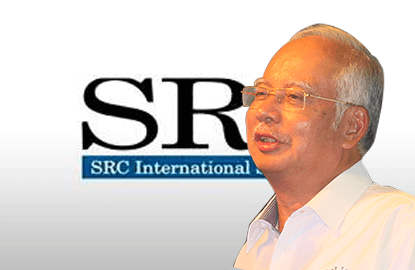 KUALA LUMPUR (May 16): Prime Minister Datuk Seri Najib Tun Razak "must answer" questions on Malaysian Government-owned SRC International Sdn Bhd, which is being investigated by Singapore authorities.
 
Malaysia's Petaling Jaya Utara MP Tony Pua, quoting Singapore's The Business Times, said Singapore was investigating alleged fraud in the latest charge against Yeo Jia Wei, who was formerly attached to Switzerland-based bank BSI.
According to Pua's statement, the investigation involves the transfer of US$11.95 million (about RM48 million) from SRC International to Affinity Equity International Partners.
SRC International, a former subsidiary of 1Malaysia Development Bhd (1MDB), is now placed under the finance ministry.
 
"While the focus of the international press and local critics have been aimed at the debt-ridden 1MDB, its former subsidiary SRC International has been kept relatively under the radar.
"Datuk Seri Najib Razak, who is also the finance minister, must answer these crucial questions pertaining to SRC International during the two-week Parliamentary sitting commencing tomorrow (Monday May 16)," Pua said.