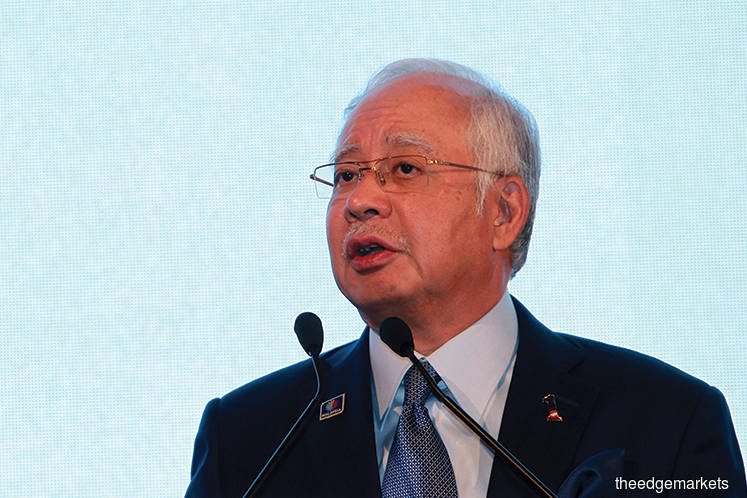 MALE (Maldives) (Dec 19): Prime Minister Datuk Seri Najib Razak is scheduled to arrive here Tuesday evening for a two-day official visit, which is expected to set the future direction of cooperation between Malaysia and the Maldives.
His trip is at the invitation of Maldives President Abdulla Yameen Abdul Gayoom.
The Prime Minister will be accorded a state welcoming ceremony followed by a one-to-one meeting with  Abdulla Yameen. It will then be followed with a bilateral meeting with the delegations from both countries.
According to the itinerary issued by Malaysia's Foreign Ministry (Wisma Putra) here yesterday, both leaders will witness the signing of four Memorandum of Understanding (MoUs) between the two countries on the establishment of a Maldives Culture Centre, in the field of health; firefighting and rescue; and higher education.
A Joint Press Conference will be held prior to the state welcoming luncheon, to be hosted by the President of Maldives in honour of the Prime Minister and his wife, Datin Seri Rosmah Mansor.
Among the high-level members of the Malaysian delegation are Minister of International Trade and Industry, Datuk Seri Mustapa Mohamed; Minister of Urban Wellbeing and Local Government, Tan Sri Noh Omar; Minister of Higher Education, Datuk Seri Idris Jusoh; Minister of Health, Datuk Seri S. Subramaniam and Deputy Minister of Foreign Affairs, Datuk Seri Reezal Merican Naina Merican.