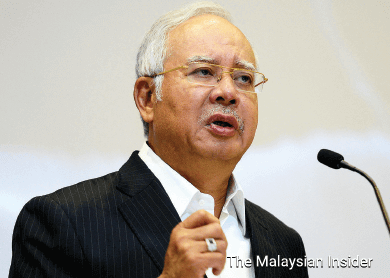 KUALA LUMPUR (June 2): Prime Minister Datuk Seri Najib Tun Razak said the GoAsean tourism initiative would be a crucial platform to spur economic growth across the Association of Southeast Asian Nations (Asean) region.
Speaking at the launch of the GoAsean TV channel here today, Najib said the dedicated travel channel would open doors to business, investment and employment opportunities. GoAsean is available on Astro's Channel 737.
"The OECD (Organisation for Economic Co-operation and Development) has forecasted gross domestic product (GDP) annual growth for the Asean community at 5.6% over the next five years, and GoAsean is a fine example of the kind of innovation that drives growth, an initiative which will go on to provide opportunities, attract investment and help develop and grow talent and infrastructure throughout the region.
"With Asean expected to generate a combined GDP of US$3 trillion (RM11.09 trillion) by 2017, there is a real opportunity to boost the travel industry and promote intra-Asean tourism, while enhancing appreciation for our respective cultures and heritage," he said in his speech.
According to Najib, the GoAsean venture began as a Malaysian initiative, which coincided with the  country's chairmanship of Asean this year.
He said Malaysia hoped GoAsean would further enhance cooperation between member nations.
Besides TV, GoAsean also runs on the online platform. The Internet-based platform includes a travel booking system that allows users to book flights, hotels, airport transfers and tours throughout Asean.
The TV channel will include content from other member countries.
Najib is optimistic on GoAsean. He said with its large potential, private sectors should hop on board to suport and maximise usage of the platform to reach out to the entire region.
He said Asean was an important market with over 630 million people, of which, a large proportion comprised young and technology-savvy consumers.