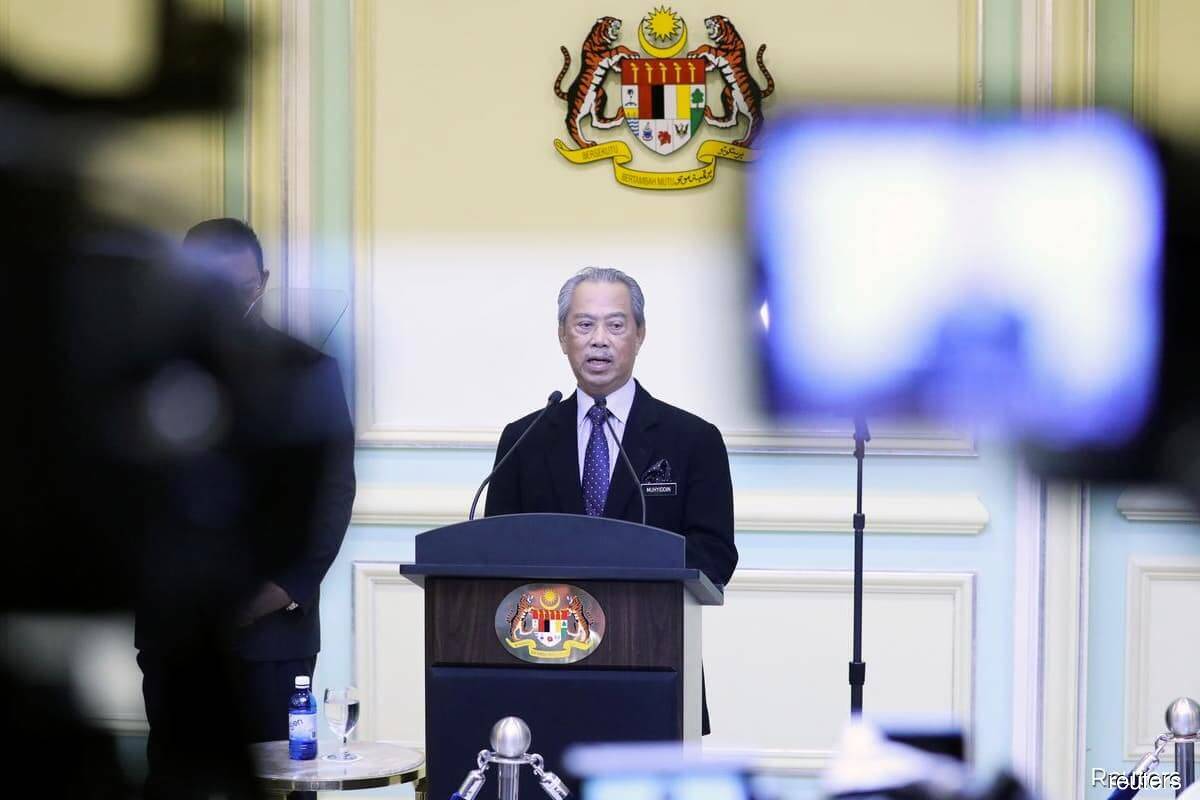 KUALA LUMPUR (Oct 25): Prime Minister Tan Sri Muhyiddin Yassin said today the Cabinet has noted Istana Negara's statement on Yang di-Pertuan Agong Al-Sultan Abdullah Ri'ayatuddin Al-Mustafa Billah Shah's opinion that there is no need for him to declare an emergency in the country now. 
"The Cabinet will discuss further about the King's decree," Muhyiddin said in a statement. 
Muhyiddin said the Cabinet and government's priority now is to protect the country's citizens from the Covid-19 pandemic. 
Muhyiddin said he appreciates the King's trust towards the government under his (Muhyiddin) leadership and that the prime minister welcomes the King's advice that the government's stability should not be disrupted and threatened. 
Istana Negara's Comptroller of the Royal Household Datuk Ahmad Fadil Shamsuddin said in a statement earlier today that the King opined that there is no need, for now, for him to declare an emergency across Malaysia or in specific parts of the country. 
Ahmad Fadil said the King trusts the ability of the government under the prime minister's leadership to continue implementing policies and enforce measures to curb the spread of the Covid-19 pandemic. 
Ahmad Fadil said the King feels that the existing government has succeeded in handling the pandemic well and effectively. 
Istana's Negara's statement was issued after the conclusion of the King and the Conference of Rulers' meeting at the palace here today to discuss Cabinet meeting proposals forwarded by Muhyiddin to the King during a royal audience at Istana Abdul Aziz in Kuantan, Pahang, on Friday. 
Yesterday, Istana Negara said in a statement that Muhyiddin had requested for the royal audience following the special Cabinet meeting chaired by the prime minister in Putrajaya yesterday morning. 
Istana Negara said the royal audience lasted for about one and a half hours, during which, the King had received the special Cabinet meeting proposals for his consideration.