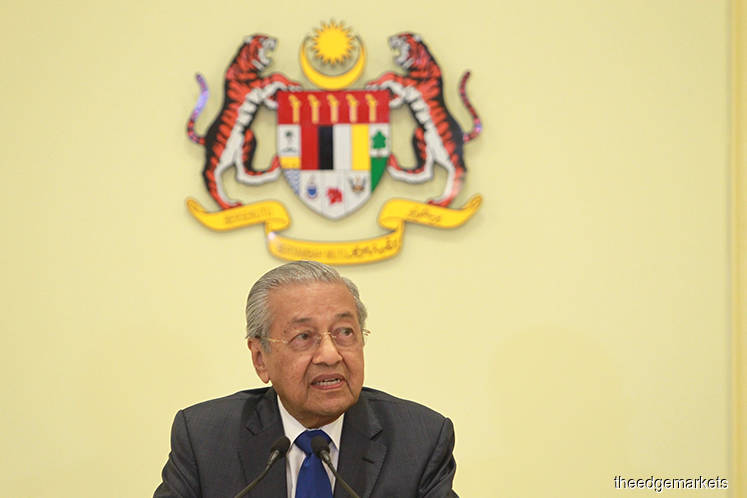 PUTRAJAYA (April 5): The Cabinet has decided that Malaysia will withdraw from ratifying the Rome Statute that covers crimes against humanity and other serious infractions over heavy politicisation of its ratification, Prime Minister Tun Dr Mahathir Mohamad announced today.
During a press conference at the Prime Minister's Office today, he said the ratification of the Rome Statute, which allows the ICC to take action against individuals when a government is unwilling or unable to prosecute on serious crimes such as genocide, war crimes, crimes against humanity and crimes of aggression, had been politicised in an attempt to make the government look bad.
"We understand that this has been a political move by certain parties to get the rulers to support them. Some members of the royalty may be involved and they are trying to go against the government. This is their motive.
"We are withdrawing not because we think that the Rome Statute is bad for us, but because of the political confusion that has been created," he said.
Dr Mahathir refuted arguments claiming that signing the Rome Statute will threaten the rights of the Malays or that Malaysia would lose its independence to form its own policies, and said that these are all untrue.
Meanwhile, he reiterated that the Rome Statute will only apply in the event that Malaysia takes excessive actions in imposing certain policies and that the government has no intention of taking any such excessive action.
Pointing to the lesbian, gay, bisexual and transsexual (LGBT) community in the country for example, he said while it is not accepted in Malaysia, the government does not take excessive action against them.