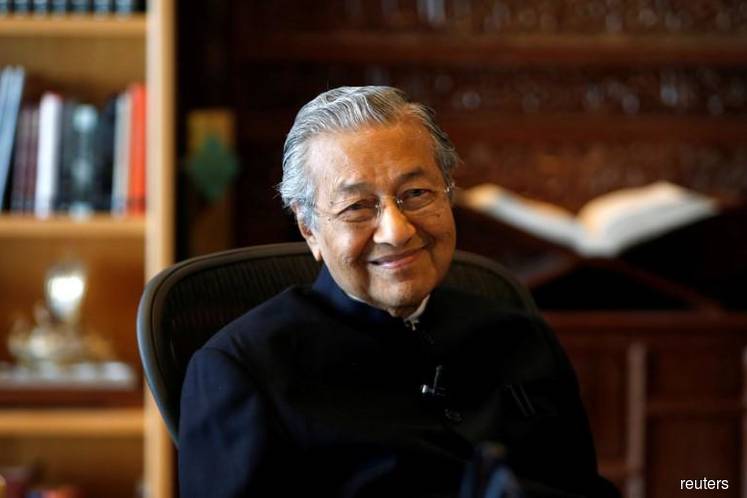 KUALA LUMPUR (May 11): Prime Minister Tun Dr Mahathir Mohamad announced today that the Pakatan Harapan government intends to form a partial Cabinet with ten ministries first, to fulfill the coalition's 14th General Election campaign promises.
Dr Mahathir said at a press conference today that the ministries to be initially formed are Finance, Home Affairs, Foreign Affairs, Defence, Education, Rural Development, Economy, Public Works, Transport, as well as Multimedia, Science and Technology.
He said heads of Pakatan Harapan's four component parties — namely PKR, DAP, Parti Amanah Negara and Parti Pribumi Bersatu Malaysia — had agreed with the plan. 
"It was not a Cabinet meeting, but to lay down the policies for us to adhere to, in order to deliver our campaign promises. However, this does not mean that the listed ministries are inferior or superior to the others (which will be announced later).
"Tomorrow, we will have a full meeting of the [Pakatan Harapan] presidential council, and the parties will name the ministries that they intend to partake in, and the names of their candidates," Dr Mahathir said.
He said the ministries will be divided "equally" among the four parties. "There are no junior parties. We are all equal. It is important that all parties are represented," Dr Mahathir said.