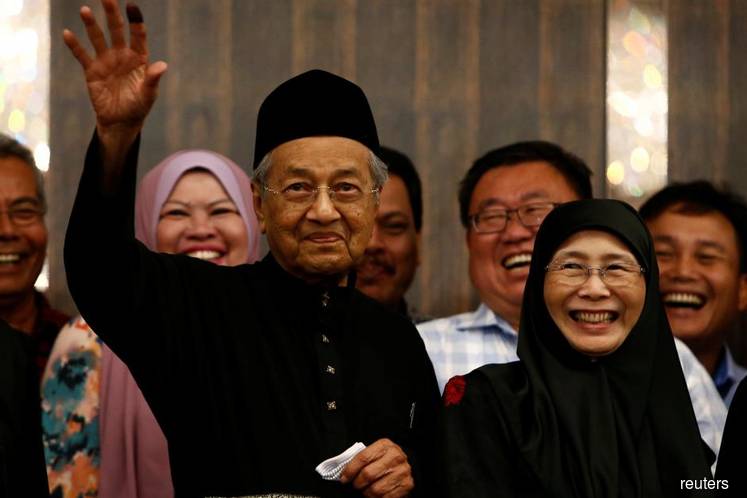 KUALA LUMPUR (May 11): Prime Minister Tun Dr Mahathir Mohamad said vetting of Malaysian government institutions such 1Malaysia Development Bhd (1MDB) can be expected in light of corruption investigations that were previously closed.
"(It must be done) to follow the rule of law, not to take revenge. We have to do what is permitted by the laws of this country," he said at a press conference today.
Meanwhile, Dr Mahathir said the Pakatan Harapan government considers the action of giving money to get MPs to jump from one party to another, as corruption.
Similarly, instances of corruption include money being paid to buy votes during Malaysia's 14th General Election (GE14), according to him. Dr Mahathir said such instances will be investigated.
"Currently, we have a problem where many states are unable to form governments. There is evidence of some manipulation. If [an MP] is bought over, we will not recognise it as a proper change of party. We will investigate these incidents and if there is evidence that money has been paid for people to cross over, we regard it as corruption, just as much as we consider it as corruption when money is being paid to get votes.
"We will investigate all these things. If evidence is found, we will request for the election results to be revalidated," he said.  
Dr Mahathir said for now, corruption investigations will be limited to the current and previous administrations.