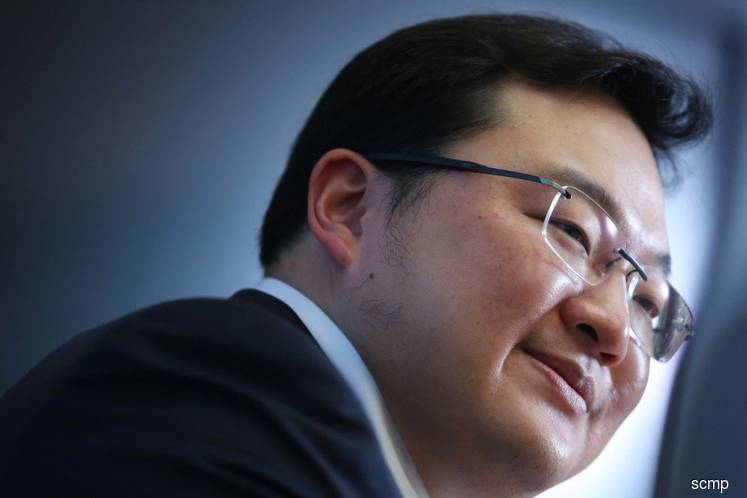 BEIJING (Aug 21): Prime Minister Tun Dr Mahathir Mohamad said today he did not ask Chinese leaders yesterday about Low Taek Jho. Low, popularly known as Jho Low, is a central figure in the global 1Malaysia Development Bhd (1MDB) probe.
Dr Mahathir said: "I didn't ask about Jho Low….he may be in China. That's what the rumour said," said Dr Mahathir at a press conference with the Malaysian media before he heads back to Kuala Lumpur this evening.
Dr Mahathir met with China President Xi Jinping and Premier Li Keqiang yesterday.
Today, Dr Mahathir said: "I will put a handcuff on him (Jho Low) (if he sat next to me)," said Dr Mahathir, when asked what he would do if Low was next to him.
Dr Mahathir, who concludes his five-day official visit to China today, said he did not know where Low was. Dr Mahathir, however, confirmed that Low could not claim back his luxury yacht Equanimity.
On Friday, Reuters reported that a spokesman for Low, through his attorneys, said he "believes there is no jurisdiction where he can get a fair hearing in this matter".
"Low will not submit to any jurisdiction where guilt has been predetermined by politics and self-interest overrules legal process," the spokesman said via email on Friday. Low was responding to a Wall Street Journal story on Friday that cited unnamed Malaysian officials saying they believed Low was being harboured in mainland China.