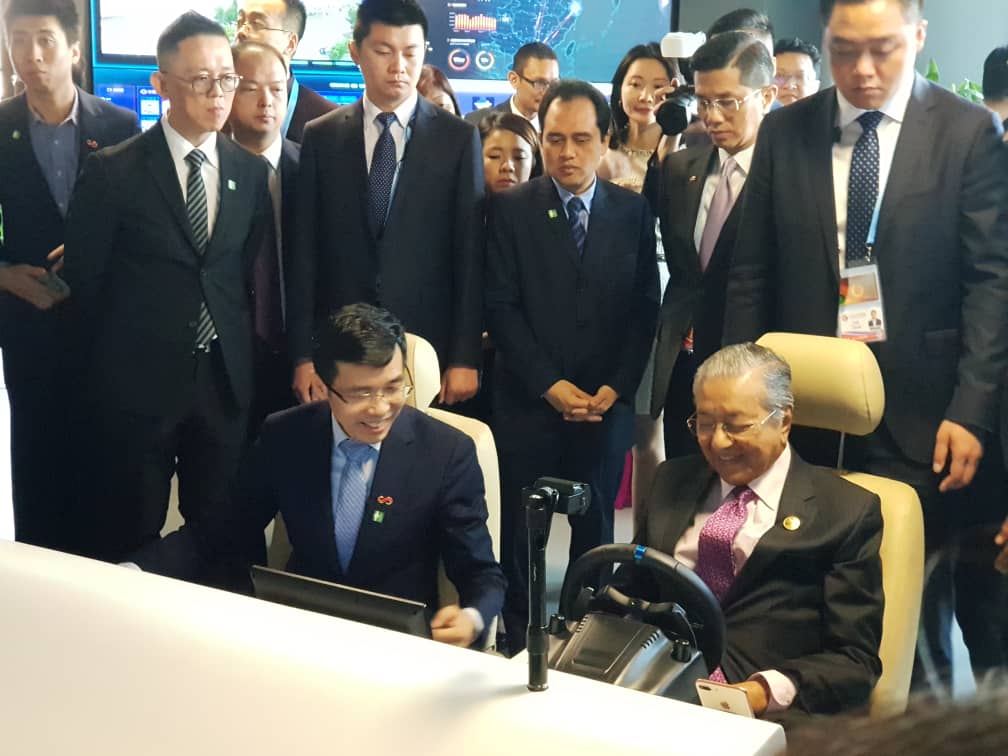 Mahathir at SenseTime. Photos by Wong Ee Lin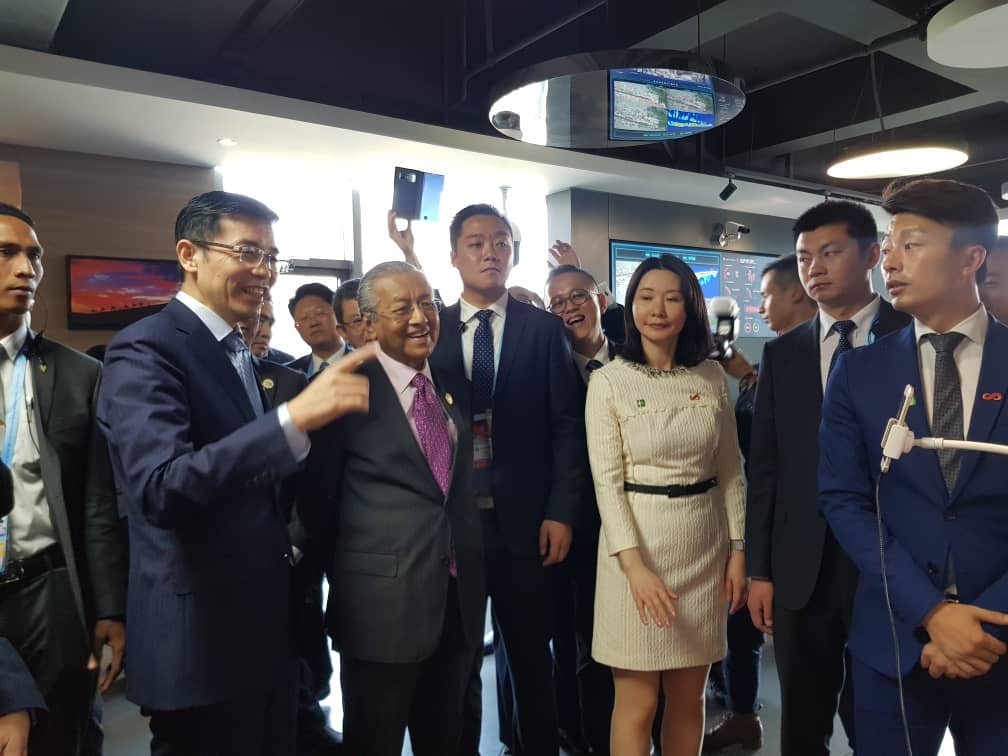 Dr Mahathir with SenseTime founder Tang Xiaoou (second from left).
BEIJING (April 26): Prime Minister Tun Dr Mahathir Mohamad had today visited SenseTime Group Ltd's office here, where he gained first-hand experience of the company's latest artificial intelligence (AI) technologies.
 
Guiding Dr Mahathir around the office was SenseTime founder Professor Xiao'ou Tang. Following the interactive session, Dr Mahathir and his entourage attended a closed-door presentation on SenseTime's AI technologies.
Tang said: "We look forward to working together with the Malaysian government, academia and business sectors, bringing our technological expertise and experience to Malaysia and build a better world with AI technology." 
Dr Mahathir also witnessed the memorandum of understanding signing ceremomy involving SenseTime, G3 Global Bhd and China Harbour Engineering Co Ltd (CHEC) to establish an AI park in Malaysia.
SenseTime recently appeared in Malaysian corporate news. On April 10, theedgemarkets.com reported that SenseTime, in collaboration with China Harbour Engineering Co Ltd and G3 Global Bhd, is planning to set up the first AI park in Malaysia, with a total investment of more than US$1 billion (about RM4.13 billion) over the next five years.
theedgemarkets.com, quoting G3 Global's press statement then, reported that the park will serve as a platform for the development of AI solutions in areas of computer vision, speech recognition, natural language and humanoid/robot.
Today, G3 Global executive chairman Wan Khalik Wan Muhammad said in a statement in Beijing that it is vital for all industry players to integrate Industry 4.0 technologies such as AI and big data into their day-to-day operations, in the digital age.
"For that to happen, AI park will serve as the main hub for industry players and talents to be trained on AI and machine learning with cutting-edge facilities and physical infrastructure for education, training, research, development and deployment," Wan Khalik said.
Dr Mahathir's entourage included Malaysia Digital Economy Corp Sdn Bhd (MDEC) chief operating officer Datuk Ng Wan Peng. 
She said SenseTime's AI demonstration is a great example of AI's huge potential in Malaysia. 
"It enables industry players to integrate it into their operations, which can be applied in numerous sectors such as the security and transportation, agriculture, forestry, automotive, aerospace, manufacturing and medical (industries).
"Malaysia remains committed to create a conducive digital economy ecosystem that aims to encourage its (AI) adoption among public and private organisations and industry players," Ng said.
The SenseTime office visit forms a part of Dr Mahathir's itinerary during his five-day working visit to China between Wednesday and Sunday (April 24 to April 28).