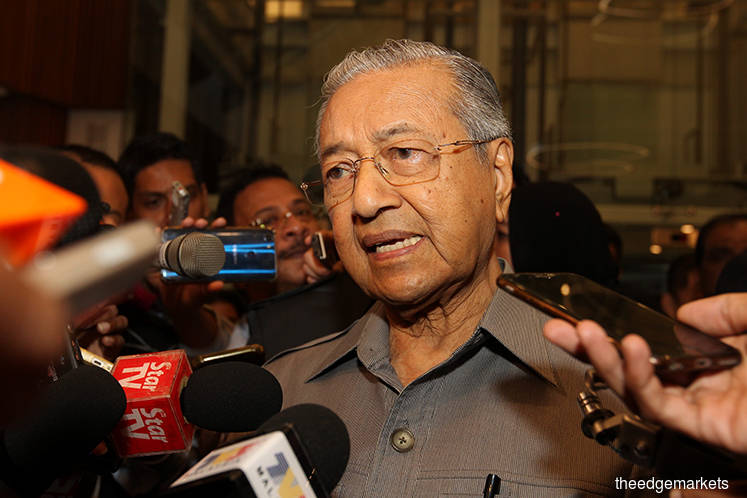 KUALA LUMPUR (April 18): Prime Minister Tun Dr Mahathir Mohamad said today existing Malaysian Cabinet ministers need to be patient and not get angry over criticism as they administer the country.
Dr Mahathir said he believes that the ministers, who were previously in the opposition, have proven that they can actually adjust to a new environment.
He noted that they may take more time to feel comfortable being in the government now and forget their past as the opposition.
"We were in the opposition before this. All we knew [what to do] were to criticise the government (then). But when we became the government, they still feel that they are the opposition. They are very confused that they have to be very business-friendly people for example.
"For the opposition, you can criticise anything, but the government has to do things. And immediately when you do something, there will be somebody who will not be happy," Dr Mahathir said at the American Malaysian Chamber of Commerce annual general meeting here today.