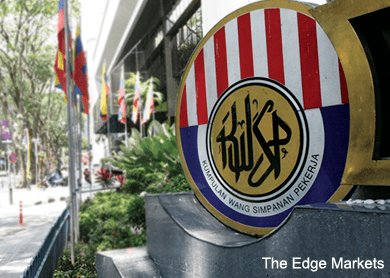 KUALA LUMPUR (Apr 23): Prime Minister Datuk Seri Najib Razak today affirmed that Employees Provident Fund (EPF) members will still be able to retain their rights to withdraw savings at the age of 55.
"I want to assure the rakyat that EPF members will retain their right to withdraw at the age of 55. The EPF will ensure that any new enhancements will only apply to new contributions if members decide to work beyond the age of 55," he said in his keynote address during Invest Malaysia 2015.
"This strikes a fair balance between the rakyat's expectations of their hard-earned money at the age of 55 while protecting them if they retire at the age of 60," he added.
The prime minister's remarks come days after the provident fund opened a public consultation on its website for two weeks from April 21 onwards to take input from the public on four enhancements it has made on several current EPF schemes.
One of EPF's enhancements entails two options, one of which is to gradually align the full withdrawal to the minimum retirement age.
The second option was that the withdrawal age at 55 remains and should EPF members choose to continue working after 55, new contributions will be placed in a new separate account which will have a withdrawal age at 60.