This article first appeared in Personal Wealth, The Edge Malaysia Weekly, on May 4, 2020 - May 10, 2020.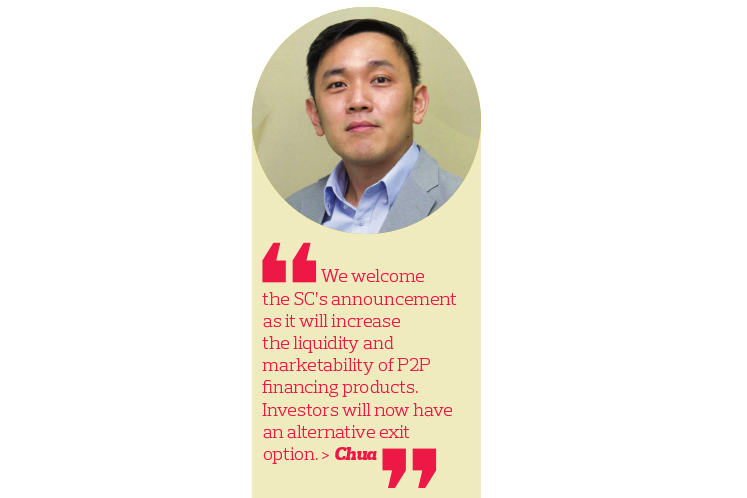 Photo by Patrick Goh/The Edge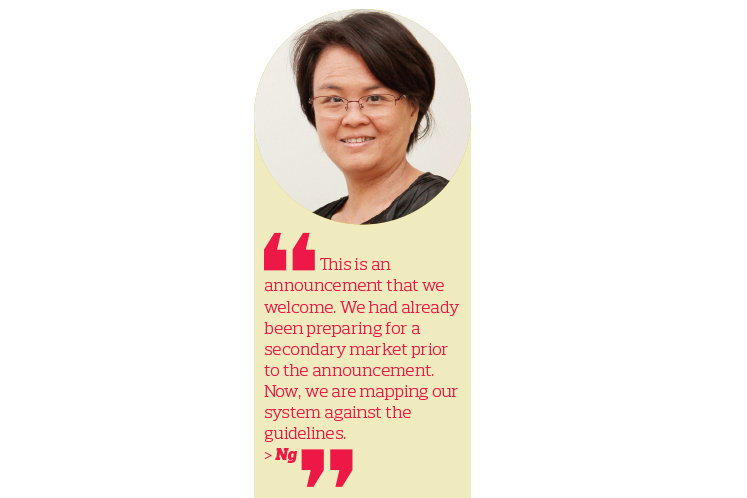 Photo by Patrick Goh/The Edge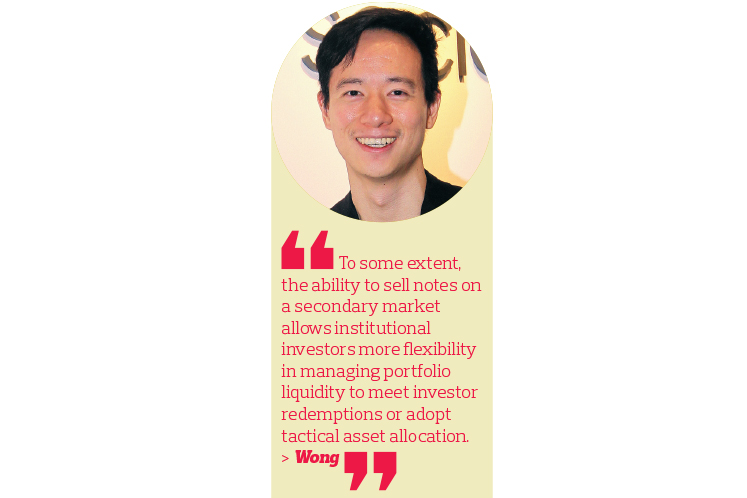 Photo by Haris Hassan/The Edge
The launch of a secondary market for peer-to-peer (P2P) financing investment notes could increase the liquidity and attractiveness of this asset class, according to several P2P financing platform operators.
This is especially relevant at this time, when some investors may need to sell their notes to meet their cash flow needs. With potentially fewer new note issuances due to the tough economic conditions, a secondary market could provide investors with the opportunity to build their portfolios. It could also encourage them to buy notes with longer tenures as they will have the flexibility to sell these on the secondary market at any time.
"This is an announcement that we welcome. We had already been preparing for a secondary market prior to the announcement. Now, we are mapping our system against the guidelines," says Kristine Ng, CEO of Peoplender Sdn Bhd, which operates P2P funding platform Fundaztic. 
If the platform's application for a secondary market is approved, it could be launched in the next few months, she adds.
According to the guidelines published by the Securities Commission Malaysia (SC), a P2P financing platform operator who wishes to launch a secondary market for the trading of P2P investment notes must seek the regulator's approval before doing so. There are several conditions. First, the notes to be traded on the secondary market must be offered on the P2P financing platform. Second, these should have been issued to the investor. And third, there must be a payment period of at least three months remaining.
Among other responsibilities, the platform operators are obligated to have in place policies and procedures to reference and price the notes to be traded on the secondary market so that everything is done in a fair and transparent manner.
Two other P2P financing platform operators — Funding Societies and B2B Finpal — say they welcome the move but have to study whether there is such a demand from investors before making an application to the SC. "We welcome the SC's announcement as it will increase the liquidity and marketability of P2P financing products. Investors will now have an alternative exit option," says B2B Finpal chief technology officer Chua Chin Hang. 
"However, we are still studying the impact of a secondary market on our invoice financing and working capital financing notes as our notes are very short term in nature, ranging from one to six months. These may not be suitable for a secondary market." 
The average duration of B2B Finpal's financing notes is 112 days (as at March), which means most of its notes do not meet the SC's requirements. 
However, the platform is on the verge of launching its new Covid-19 relief financing notes, which could have a tenure of up to 18 months. "That may be a possible product for the secondary market," says Chua.
Up to two-thirds of the outstanding term financing notes on Funding Societies' platform have a payment period of at least three months remaining, observes Wong Kah Meng, CEO of Modalku Ventures Bhd, which operates the platform. But he has not observed much demand for a secondary market from investors as the majority of those notes have tenures of 12 to 18 months, which is considered a relatively short period.
"We believe the possibility of early access to liquidity will appeal to a wider investor base and enable us to finance a larger segment of underserved micro, small and medium enterprises. We will conduct a study on investor demand as well as operational and regulatory requirements and share more when there is a more definite action plan," says Wong.
Meanwhile, the average tenure of investment notes on Fundaztic is about 30 months, which means most of these are eligible for secondary market trading. According to Ng, its secondary market will function like a stock market, which allows buyers and sellers to bid and ask for the best price. 
"The pricing will be based on the receivables of the notes, which will be transparently disclosed on the platform. The buyers and sellers will know what they are getting into. For instance, the sellers will know what their net receivables are and then decide whether they want to give a discount or premium," she says. 
Fundaztic will most probably set a minimum and maximum rate of discount or premium to protect investors. It will also charge a fee for successful transactions, says Ng. These notes could qualify for Fundaztic's capital protection scheme — Principal Protect — if they meet the conditions.
How will the market benefit investors?
There are several use cases for a secondary market. For example, investors could be looking for liquidity or want to diversify their portfolios.
"It could be that I invested in too many three-year notes but I do not want to wait that long [to get my returns]. So, I can just sell them on the platform," says Ng.
"The secondary market is also for people who missed the notes that were issued earlier. This way, they can spend less time building a portfolio. 
"For example, I have spent about 10 months building a portfolio of 100 notes [since the platform was launched]. Someone who joined last year could have achieved that in four months. But now that we are hosting fewer notes [due to the pandemic], if an investor wanted to build such a [broad] portfolio, the secondary market would be the answer."
Meanwhile, investors could earn a profit from selling attractive notes. "On Fundaztic, there are certain 'hot' notes that are quite difficult to get. Someone who was very quick [at picking up notes] could have a number of these 'hot' notes in his portfolio and may want to sell them at a premium," she says.
The ability to sell notes on the secondary market could attract more institutional investors, such as fund management companies, to P2P financing platforms, says Wong. "To some extent, the ability to sell notes on a secondary market allows institutional investors more flexibility in managing portfolio liquidity to meet investor redemptions or adopt tactical asset allocation. It also allows investors to make opportunistic profit from buying notes that are available at discounts on secondary markets."
This could increase the attractiveness of notes with longer tenures, he adds. "Depending on the policies and operating model of each secondary market, it may also appeal to a specialised group of investors who are keen on investing in distressed securities, allowing willing investors to exit investments in defaulted or delinquent notes at a market-determined haircut."
How will the secondary market impact the yields of the notes? Wong says investors who bought notes on the secondary market at a discount could expect higher gross yields. In his view, most notes on the secondary market will be sold at a discount as their interest and principal value are fixed. It is unlikely that investors will be willing to pay more than the contractual cash flow of the note, he points out.
"Nevertheless, in an extremely low interest rate environment, where all other fixed-income asset prices are compressed, we may see an increase in demand for notes on the secondary market, resulting in lower yields for investors in the secondary market." 
Risks and challenges 
While a secondary market has long been touted as a solution to increasing liquidity in the P2P financing market, some are still concerned about whether this target can be achieved. Operators will have to be cautious about setting up a secondary market.
"A secondary market offers flexibility for investors to exit or enter a P2P financing investment. However, we believe that the P2P market is still in its growth stage and may not have enough liquidity to support a secondary market," says Chua, adding that operators will have to study technical, compliance and feasibility issues before launching a trading platform.
Wong says they will have to implement processes to prevent manipulative activities such as front running and insider trading. There are more operational risks when it comes to managing a secondary market, he points out.
"The announcement of a secondary market is a positive development for the industry. However, learning from the UK's experience, it is important to educate investors that P2P financing investments are generally less liquid than other publicly traded asset classes. We have observed instances in the UK when investor confidence was adversely impacted where there was insufficient liquidity in the secondary market for them to exit," says Wong.
To resolve the problem of liquidity, could a shared secondary market among all the P2P financing platform operators make sense? This is something Chua could consider as it may not be efficient for each operator to run its own secondary market.
But the process could be tricky. "For a secondary market to be meaningful, it needs to be liquid or have a sufficient amount of deal flow. We also need to ensure that there is some kind of standardisation when it comes to disclosures and processes [among the operators]," says Wong. 
Due to similar concerns, Ng believes it would be better for each operator to have its own secondary market or trading platform. "The credit underwriting standards, limits and pricing of each platform are different," she points out.