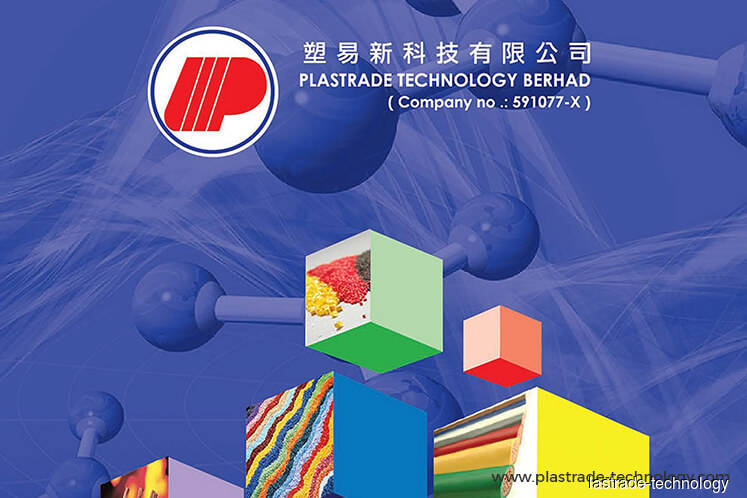 KUALA LUMPUR (Oct 10): Polyethylene compound maker Plastrade Technology Bhd plans to diversify its business to include distribution and retailing of information and communications technology (ICT) products and related activities, through the acquisition of EA Global Integrated Sdn Bhd.
Plastrade believes that the proposed acquisition is an attractive business proposition as the ICT industry is growing and thus, it is expected to provide the group with good long-term viability and growth opportunity.
In a filing with Bursa Malaysia yesterday, Plastrade said it has entered into a sale and purchase agreement with Low Kar Yee to acquire EA Global for RM8 million. Of the total, RM4.01 million will be satisfied via cash and the remaining RM3.99 million via the issuance of new Plastrade shares.
The proposed acquisition will enlarge Plastrade's issued share capital to 171.4 million from 150.4 million currently.
As part of the deal, Low will guarantee that EA Global will achieve a minimum annual net profit of RM1 million for the financial years ending Dec 31, 2018 and 2019s.
"The proposed acquisition is not expected to give rise to any additional financial commitment by Plastrade to put EA Global's operations on-stream as the company is already in operation and
is an on-going business," said the group.
EA Global has a pool of international clientele across countries such as Singapore, Indonesia, the United Arab Emirates and Hong Kong and plans to further expand its business into markets in the US and Europe.
"Although the group has no prior experience in the ICT industry, the group will be able to leverage on the competency and experience of EA Global's existing management team who will continue to be involved in its day-to-day operational and business activities. In addition, the group has recruited Choy Eng Lun as its head of ICT division," added Plastrade.
Plastrade expects the distribution and retail of ICT products and related activities to contribute more than 25% of the group's net profit in the future.
The group proposes to seek shareholders' approval for the
proposed diversification at a forthcoming extraordinary general meeting.
"Barring unforeseen circumstances, the proposals are expected to be completed by the end of 2018," said Plastrade.
Plastrade shares closed one sen or 2.86% lower at 17 sen today, bringing it a market capitalisation of RM25.57 million.