This article first appeared in The Edge Malaysia Weekly, on November 29, 2021 - December 05, 2021.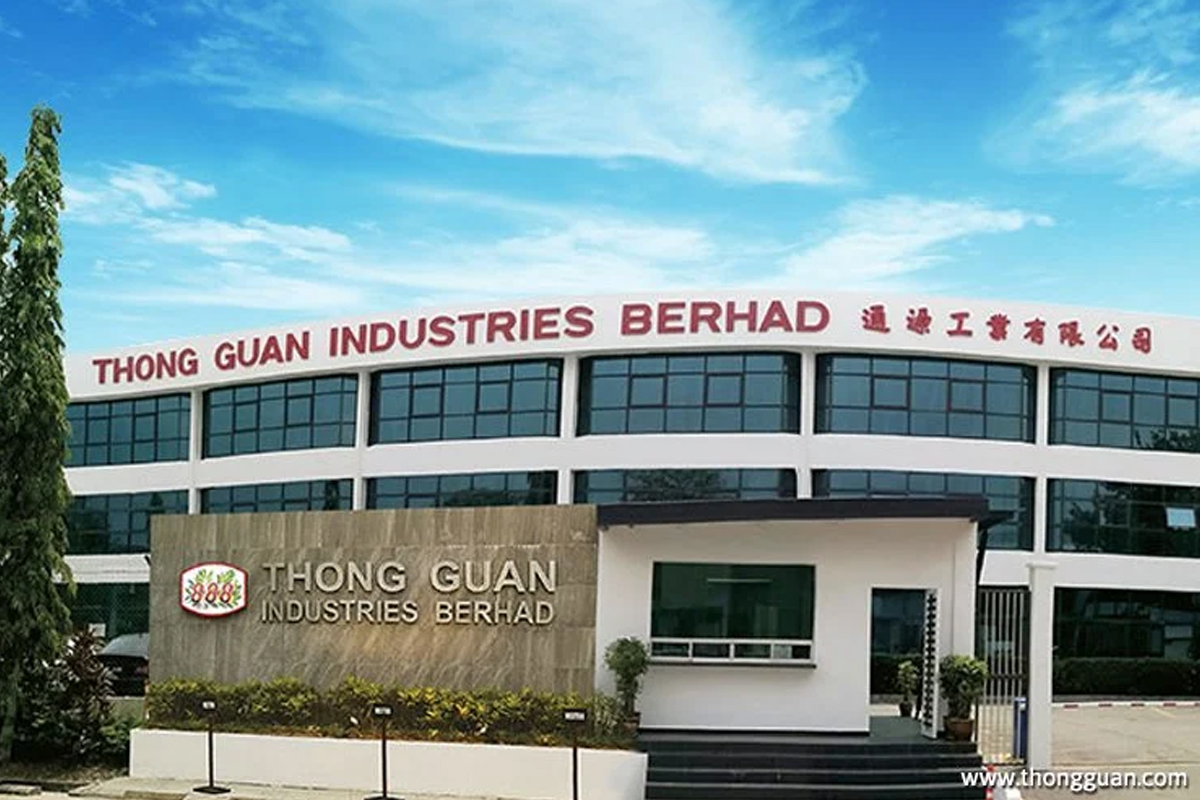 FOR the plastic packaging sector, rising key material and freight costs have been the main challenges this year. However, industry players say that they have been able to maintain their average selling prices (ASPs) by pushing the added costs to customers.
"The market is a bit pessimistic as investors think that these players cannot pass on the costs … Higher ASPs have been reflected in November sales for some players," Kenanga Research analyst Tan Jia Hui tells The Edge.
"When there is a small fluctuation of 5% to 10% in resin prices, players need to bear the cost. But as prices have increased a lot from July till now and are almost close to the peaks of March this year, the plastic packaging companies have to pass on the costs," she explains, noting that lower ASPs were recorded in 3Q2021 on the back of a retracement in resin prices during the quarter.
Resin, or polyethylene polymers (PE), is a key material in plastic manufacturing.
Because of logistics disruptions coupled with strong market demand, the prices of the three main variants of PE — namely low-density polyethylene (LDPE), high-density polyethylene (HDPE) and linear low-density polyethylene (LLDPE) — had increased by 27.1%, 20.8% and 22.9% to US$1,690, US$1,280 and US$1,340 a tonne by mid-November 2021, from recent lows in June, just about six months ago.
Tan expects resin prices to stay at elevated levels until the first quarter of next year when new capacity comes on stream.
Unlike downstream players such as Daibochi Bhd and Tomypak Holdings Bhd, Tan observes that upstream players like Thong Guan Industries Bhd and BP Plastics Holdings Bhd are able to pass on additional costs more easily.
Although the sector's margins are expected to improve quarter on quarter (q-o-q) in 4Q2021 following the impact of a Covid-19 lockdown in 3Q2021, Malacca Securities analyst Kenneth Leong opines that the margins may not hit the levels seen in 1Q2021 this year because of a potential downward revision in ASPs.
On average, the industry's gross profit margins are 15% to 18%, according to Tan, who estimates better sales in 4Q2021 even though the last quarter is traditionally weak owing to the Christmas break.
"This time is different because the industry has been facing shipping issues coupled with the lockdown earlier, causing delays in order deliveries."
Leong agrees, noting that an expected better performance in 4Q2021 will also be aided by lifting of the 60% workforce restrictions and higher vaccination rates, with factories now allowed to operate at full capacity.
"Demand is still upbeat in the plastic packaging sector alongside the reopening of economic activities," he says.
While growing supply is erasing the premium accorded because of resin prices earlier this year, Leong is of the view that the price weakness may be gradual as resin supplies may remain tight through the final quarter of the year and into 2022.
He sees ASPs for plastic packaging players facing a minor downward adjustment, but believes resilient demand will provide some cushion to a further decline.
"Supply and demand factors are key in the movement of resin prices. For the time being, supply is still very much absorbed by the strong demand, particularly in the food and beverages and personal protective equipment sectors," Leong observes, noting that supply chain disruptions remain the top concern for the industry because of higher freight charges, a situation compounded by an ongoing labour shortage.
Tan thinks that the labour issue remains manageable in the plastic packaging industry and it is not as serious as the situation at technology firms.
"Thong Guan and BP Plastics are back to 70% to 75% utilisation rates. It is considered quite high because the maximum rate is around 80%. Now, they can work on their backlog orders."
Another of the industry's strengths is its diversified customer base, which reduces concentration risk.
Although plastic packaging players are concerned about the high freight cost, Tan notes that they have been able to address the challenge by raising ASPs.
Overall, she is positive on the sector, based on robust market demand and production capacity expansion plans.
"No way you expand without good demand, especially Thong Guan. So, I think there is a further upside for the sector."
Thong Guan, BP Plastics top picks
Tan favours Thong Guan for its aggressive plans and RM1 billion revenue target for 2021. For the first nine months of the year, its revenue came in at RM886.27 million, a 23.5% increase compared with the same period last year.
"It also wants to achieve another RM1 billion in revenue in the next five years from its new factory. Demand is strong for its products, especially courier bags and premium nano stretch film. Supplies for courier bags are not enough in the market," says Tan, who has a target price of RM3.68 for the counter.
"Besides that, Thong Guan sells premium products to the US and Europe with very good prices. Its valuation is very cheap now," she opines.
Thong Guan's net profit fell 12.5% to RM22.38 million in 3QFY2021 compared with RM25.56 million in the preceding quarter, due to the interruption in shipment schedules caused by the global shortage of containers and shipments.
Leong's top pick for the sector is BP Plastics due to its continuous efforts to improve product mix by increasing the production of premium-grade hand rolls and machine rolls. The company remains in expansion mode with the commissioning of its 9th and 10th cast stretch film machines in 4Q2021 and 2022 respectively, which will boost annual production capacity by 132,000 tonnes per annum.
Malacca Securities maintains a "buy" call on BP Plastics with a target price of RM3.38, while raising its earnings forecasts by 11.7% and 10.5% to RM43.8 million and RM45.3 million for FY2021 and FY2022 after taking into account the better product mix, capacity expansion and lower effective tax rate on reinvestment allowance.
Owing to higher raw material input costs and global supply chain disruptions, BP Plastics saw its net profit drop by 31.5% q-o-q to RM10.11 million in 3QFY2021 from RM14.77 million in 2QFY2021.
In September, the group proposed a bonus issue of one new share for every two shares held, which will go ex on Dec 9. It also announced free bonus warrants on the basis of one warrant for every five shares held.
Based on Bloomberg consensus, Thong Guan has the highest potential upside of 52.6% against a RM4.35 target price. This is followed by SLP Resources (25.5%), SCGM Bhd (16.9%) and BP Plastics (15.7%).
Year to date, BP Plastics has been the top performer with a return of 93.1%, while Tomypak has underperformed its peers as its share price has slipped 27.4%.